Victoria's Secret models Candice Swanepoel and Lily Aldridge were among those who graced the 2013 Council of Fashion Designers of America (CFDA) Fashion Awards on June 3. One did not disappoint, but the other apparently scored a fail by showing up in ugly granny slippers.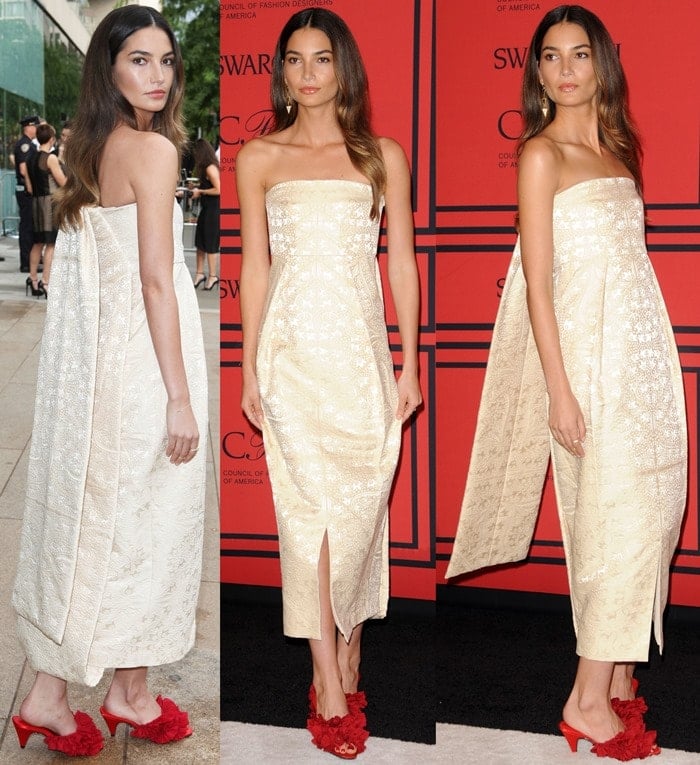 Lily Aldridge in a loose white wrap dress and granny slippers for the 2013 CFDA Awards in New York City on June 3, 2013
In the words of Heidi Klum, "in fashion one day you're in, the next day you're out." It seemed like an "out" day for Lily Aldridge at the biggest fashion awards show of the year.
The Victoria's Secret model looked like she just stepped out of the shower when she arrived at Alice Tully Hall in New York City. She wore a loose white wrap dress that did not do justice to her sexy figure at all.
The length of the dress was awkward, too. It was neither long nor short, so it really looked like she was wrapped in a long beach towel.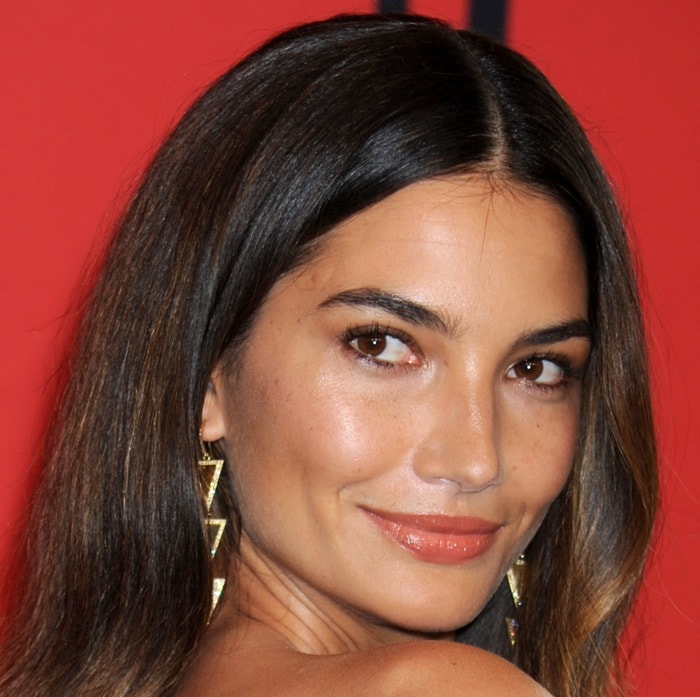 Lily Aldridge looked like she just stepped out of the shower
Forget about the awkward towel-like dress, her footwear was even weirder. The supermodel wore red kitten-heeled sandals with considerable floral detail. It looked like she borrowed a pair of slippers from her granny. We just do not understand what got into Lily Aldridge. She is usually dressed impeccably.
What do you think of her ensemble, particularly her granny slippers?
Lily Aldridge borrowed her grandma's slippers for the event
Lily should have asked for some advice from her Victoria's Secret colleague, Candice Swanepoel, who was dressed fabulously at the same event.
Candice was also in a white dress, but a form-fitted one that showed off her amazing curves. The sequins and embroidery scattered on parts of the dress added casual elegance to it, which we love.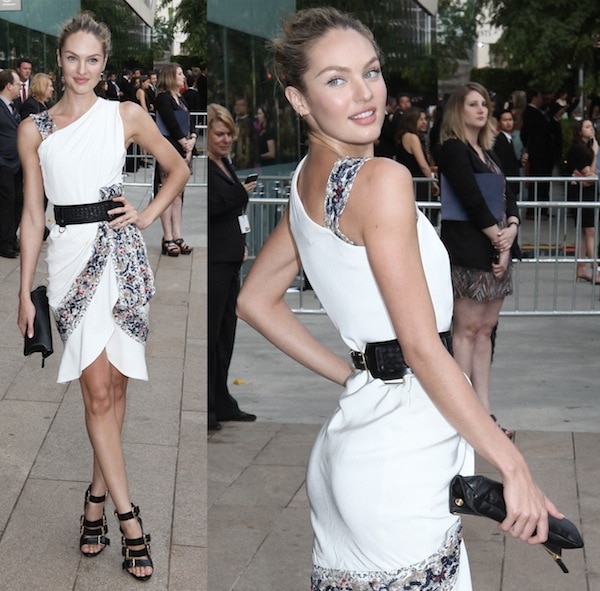 Candice Swanepoel looking fabulous in a form-fitting white dress at the 2013 CFDA Awards in New York City on June 3, 2013
Her shoe pick for the night was just as hot as the dress. Candice went for Casadei x Prabal Gurung black sandals with multiple large buckles.
These sandals also have gold, shimmery heels that make them even more interesting. They are from the Autumn/Winter 2013 collection of the collaborative designers. She gets our vote for the best-dressed model of the night. Who gets yours?
Candice Swanepoel shows off her sexy feet in buckled sandals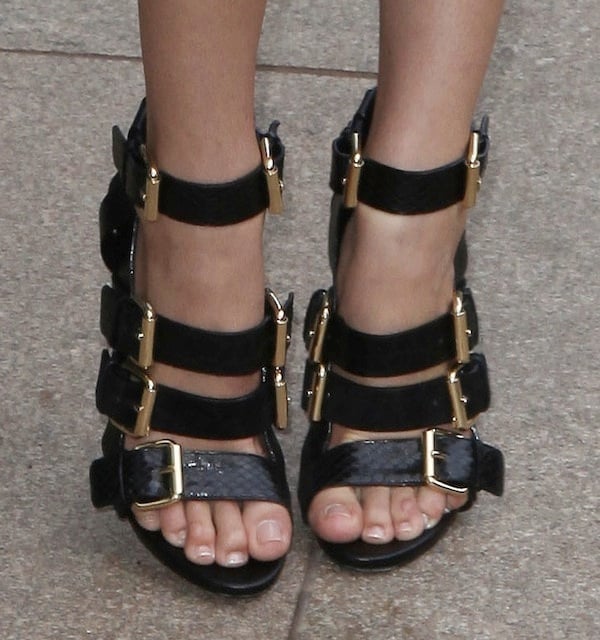 Candice Swanepoel in Casadei x Prabal Gurung buckled sandals
Casadei x Prabal Gurung Buckled Sandals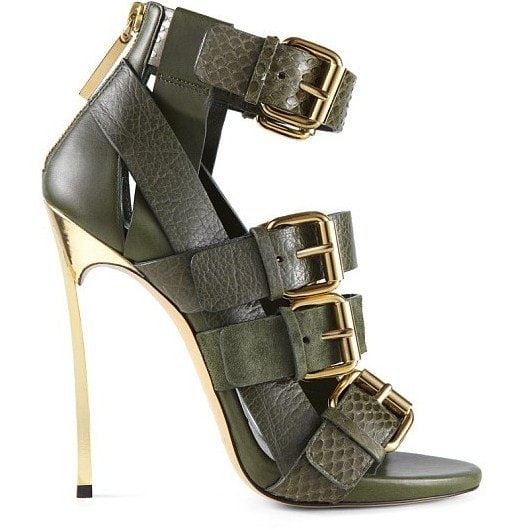 Credit: PNP / WENN / Dennis Van Tine / Future Image