"Downtown Abbey" has done wonders for Lily James' career. Not only is she the new face of Burberry's latest fragrance — joining the ranks of Kate Moss and Cara Delevigne — she also got to turn on the Harrods Christmas Lights – a spectacle that thousands of Londoners look forward to every year.
The English actress dressed to the nines for the occasion. She donned a chic, black lace dress from the "A Very British Fairytale" Burberry collection, specially created for Harrods. Lily topped it off with a large beige trench coat, which we also assume is from the same Burberry collection. The 27-year-old finished off her look with metallic ankle strap sandals. Can you help us identify them?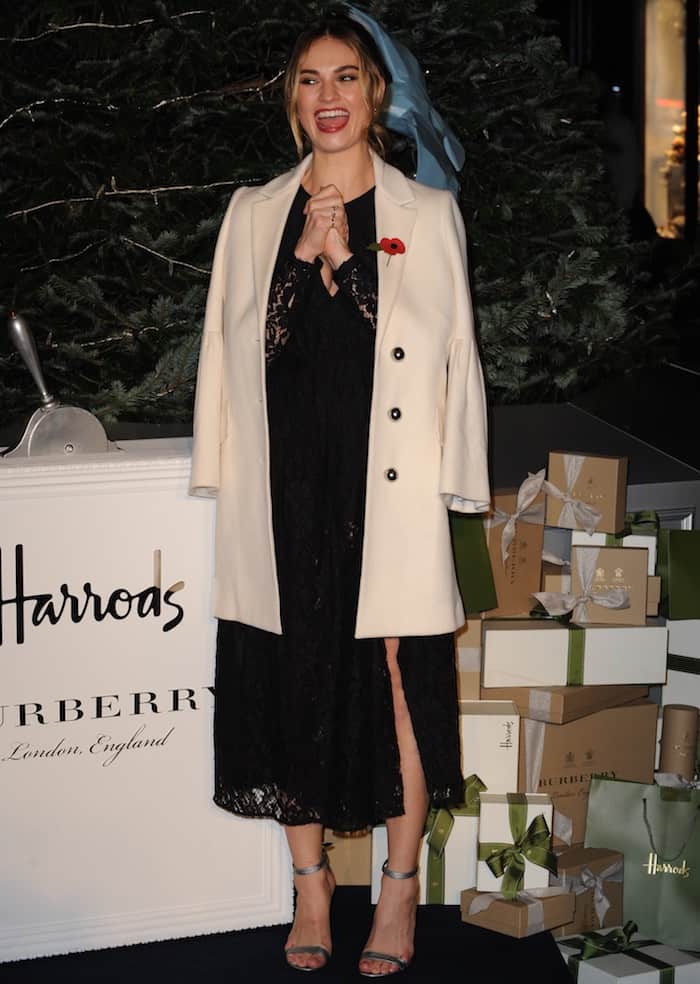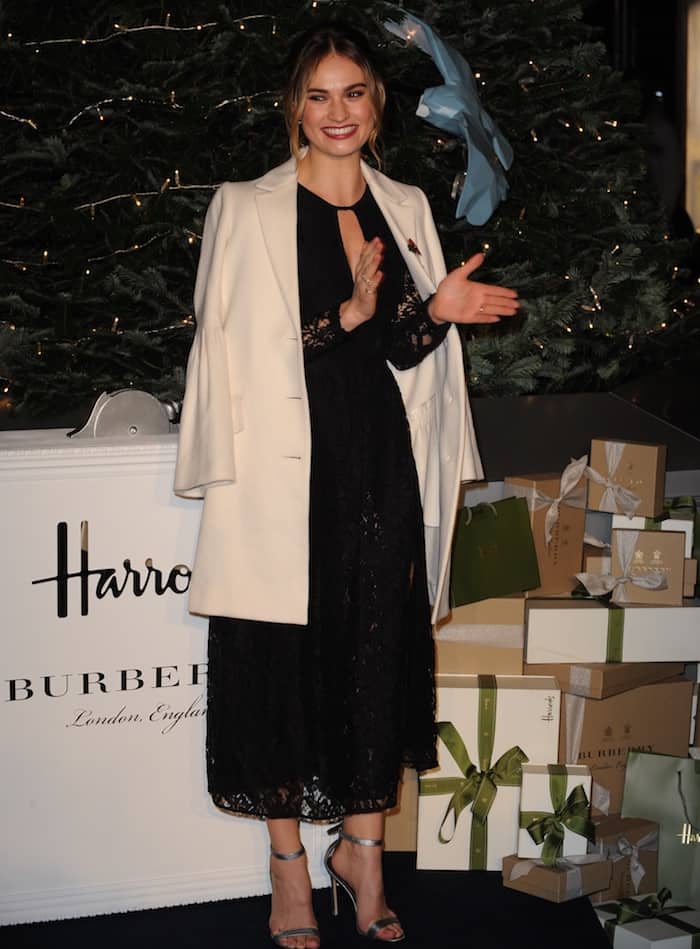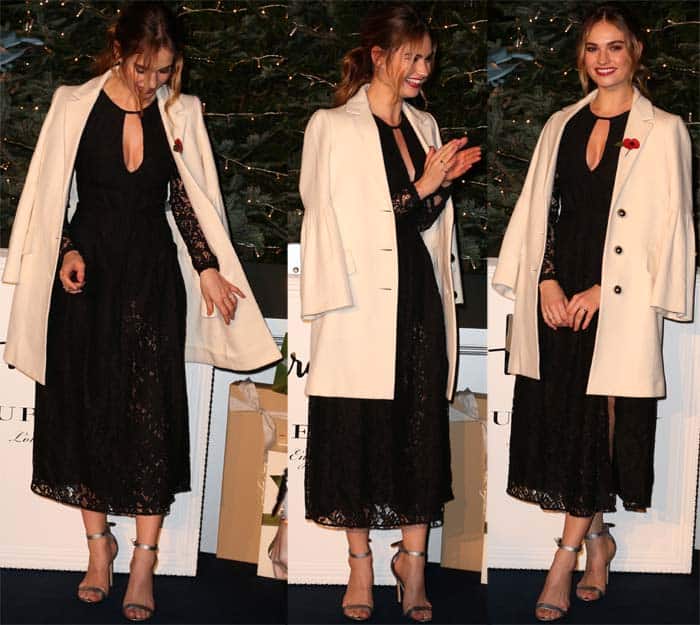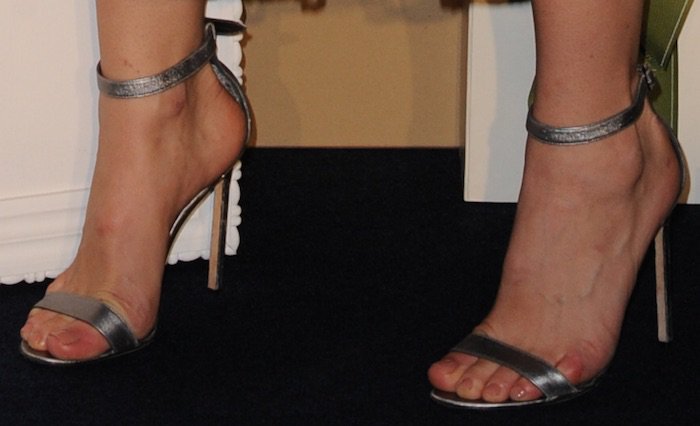 Lily James turns on the Harrods Christmas lights on November 3, 2016 in a Burberry dress and ankle strap sandals.
Lily's sandals look very similar to Topshop's "Rita" sandals which are available in rose gold at Nordstrom.
Topshop "Rita" Ankle Strap Sandals, $75 – $80 at Nordstrom
Credit: Phil Lewis/WENN