It's no secret that Lindsay Lohan has been eyeing London ever since being involved in David Mamet's West End play 'Speed the Plow'. Earlier this week, Lindsay told Hello! Magazine that she could definitely see herself living permanently in the quaint city and that she has had enough of the lifestyle she used to live back in Los Angeles, claiming that America has been bad for her. It seems the 28-year-old has really learned her lesson as she joined Jeremy Scott for the i-D Magazine anniversary party and managed to stay sober, leaving the party in the same prim and proper manner she came in. Based on what we've seen so far, we might have to agree that London has indeed been good for the actress.
Not that it would make much of a difference, anyway. With her recent pictures only showing her in London, we thought the actress has already moved there. Lindsay was photographed in the city yet again when she stopped by the Moschino party in a teeny black dress, which she wore under a bright patterned robe. Lindsay paired her outfit with gorgeous mirrored laser-cut heels from Alaïa. The 'Mean Girls' star kept her hair down and only put a sparse amount of makeup on her face.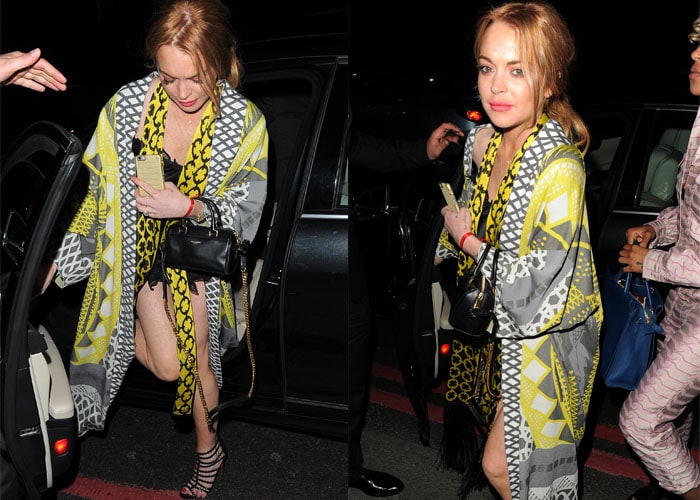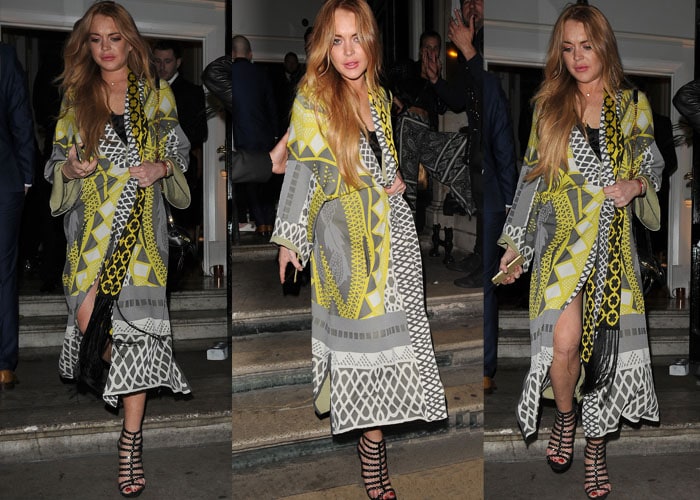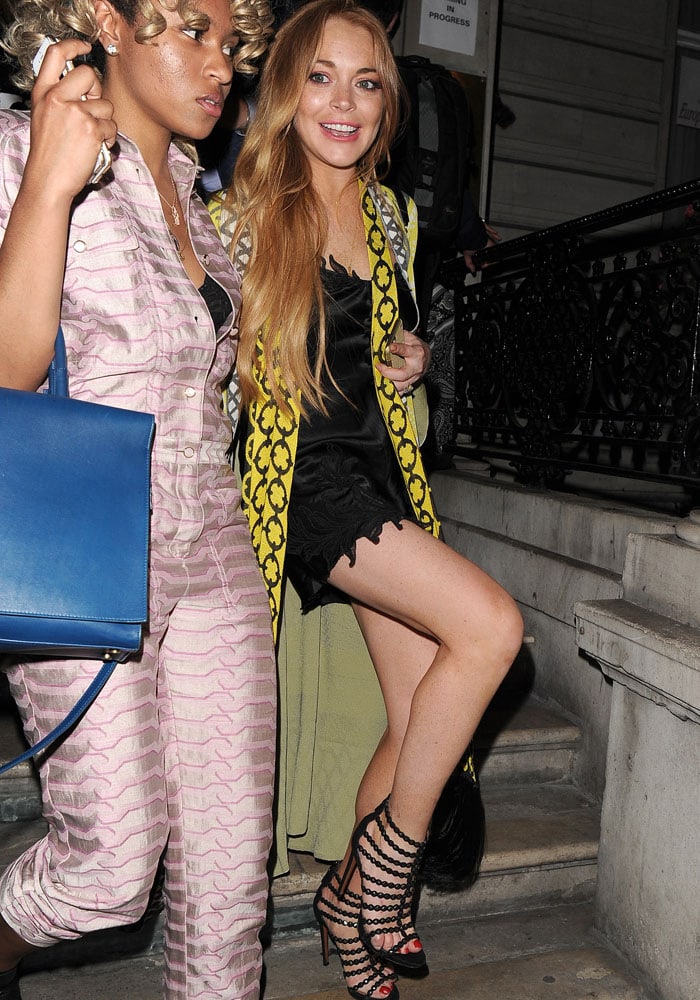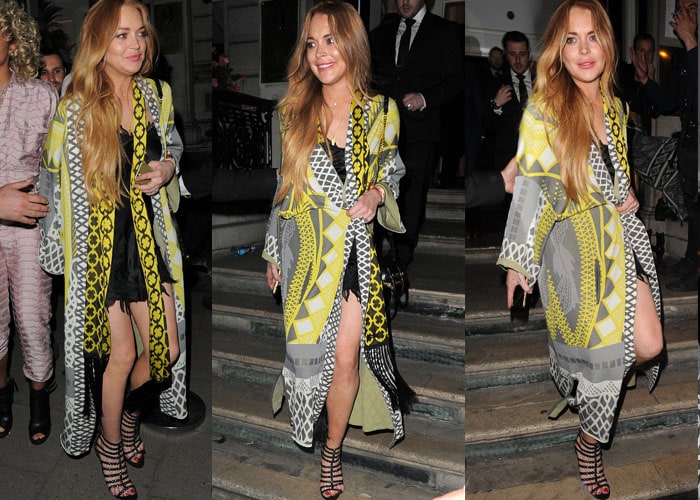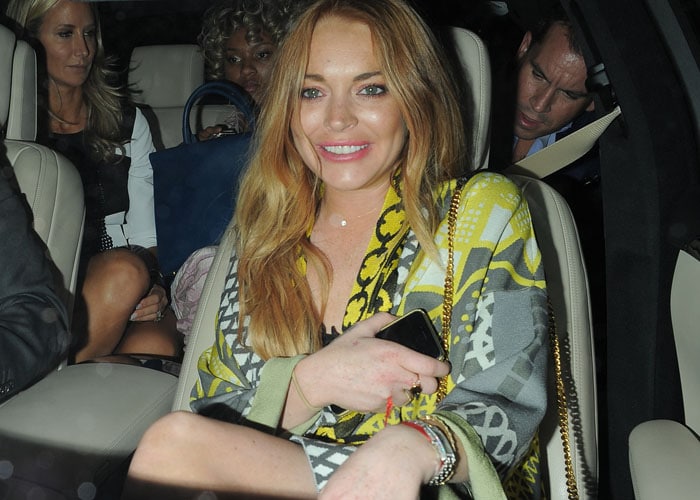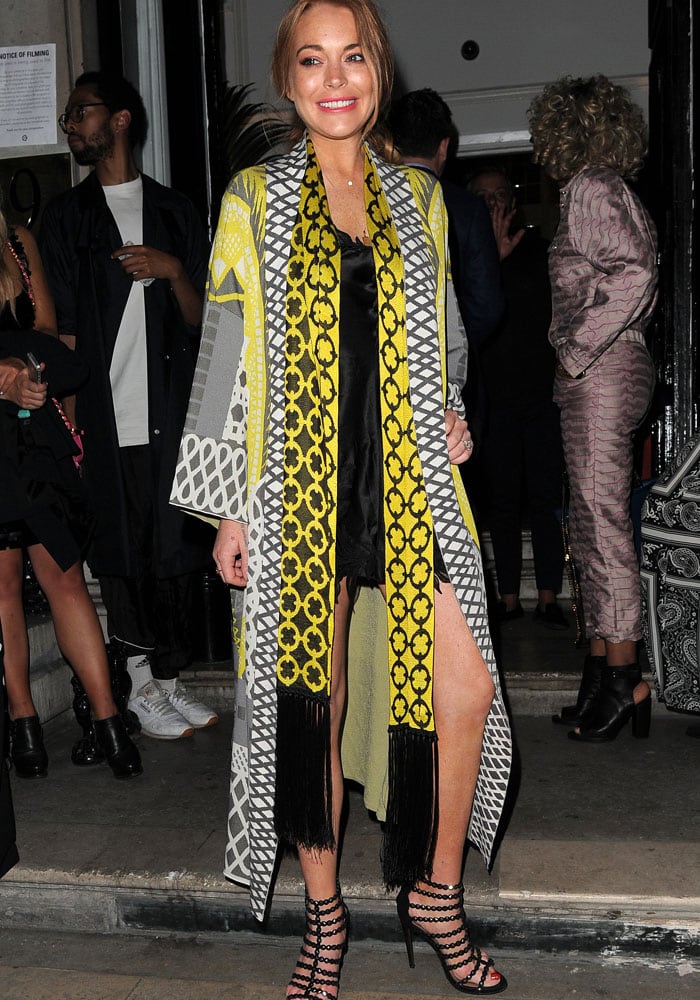 Lindsay Lohan at the i-D 35 x Jeremy Scott for Moschino anniversary party in London, England, on June 24, 2015
This gorgeous laser-cut Alaïa pair just never gets old. The best part? It's at 50% off at Net-A-Porter. Grab a pair while it's still on sale.
Alaïa Studded Laser-Cut Suede Sandals, $735 (before: $1,470)
Credit: Will Alexander/WENN