Despite rumors of battling financial woes, Lindsay Lohan took to the streets of London to go shopping!
The American actress, model, and recording artist has kept up with her oh-so-crazy lifestyle by shopping at Harrods, dining at Cipriani, and lodging at The Dorchester — all while her accounts were allegedly frozen by revenue officials! We certainly can not imagine the stress Lindsay is going through right now, but it seems that retail therapy works best for her! Here's to hoping she doesn't go to prison again!
Negative thoughts aside, let's now focus on Lindsay's uber-cute outfit when she shopped and dined at London's best last weekend. The 'Liz & Dick' actress was spotted sporting a cute fur coat that she paired with tight leather pants and black ankle booties.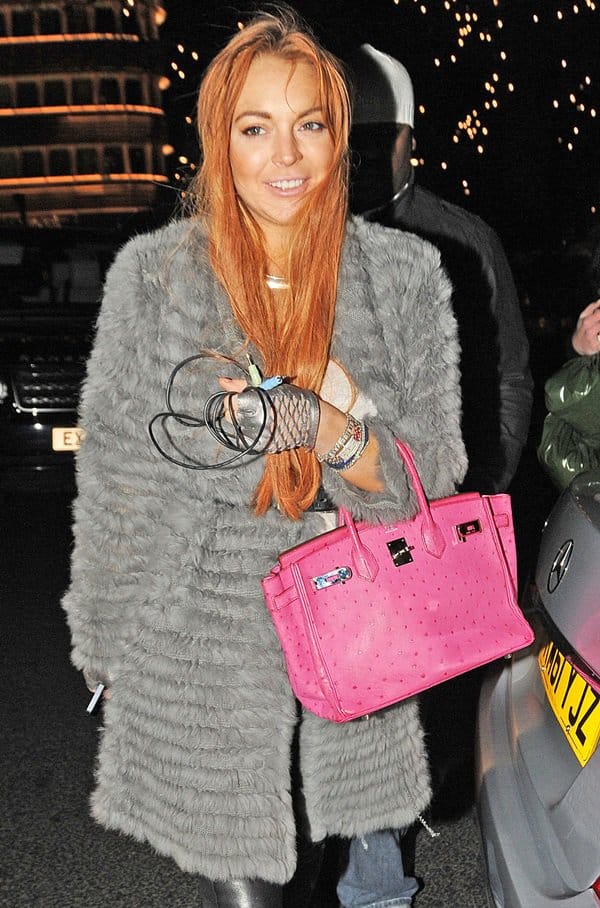 Lindsay Lohan heading back to The Dorchester after shopping at Harrods in London, England, on December 30, 2012
Lindsay's red hair wasn't the only thing that caught our attention. Her "notice me!" pink Hermes Birkin looked absolutely chic on her! We look forward to seeing her in more fashionable ensembles like this one because, truth be told, she's flawless in this type of outfit. What are your thoughts, ladies? Do you agree with us on this one?
If you'd like to get yourself a handbag similar to Lindsay's pink Hermes Birkin but with a cheaper price tag, consider the following pieces to satisfy your craving for anything "pink".
McKlein USA W Series Lake Forest Leather Women's 15.4″ Laptop Case, $144
Milly Monica Nappa Tote, $425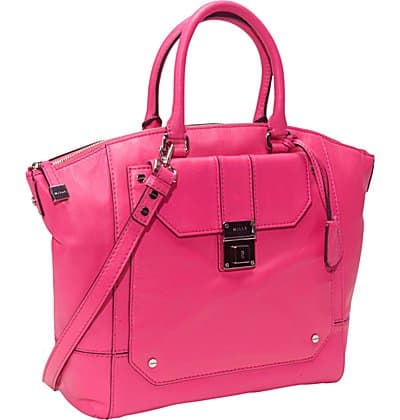 MICHAEL Michael Kors Hamilton 18K E/W Saffiano Satchel, $298
Credit: DGA / WENN