A very brief teaser of Lindsay Lohan's right-out-of-rehab interview with Oprah was made available barely 24 hours ago, but it's already one of the hottest searches on the web. Right at the beginning of the clip, Oprah is shown asking Lindsay point-blank, "Are you an addict?" The camera cuts to Lindsay looking all flustered before Oprah throws another bomb of a question: "What does it feel like to be both an adjective and a verb for child-star-gone-wrong?"
Yikes. Looks like Lindsay Lohan is in for a severely honest and serious interview with Oprah. You can practically feel Lindsay's nervousness through the computer screen in the video preview below.
None of Lindsay's responses were included in the preview, but she is shown wearing a bright orange fit-and-flare knit dress and black-and-white polka-dot pumps on her feet. Perhaps her playful and perky choice of outfit was her way of lightening up the mood a little? Or maybe it was her way of appearing happy, especially since she just came out of rehab?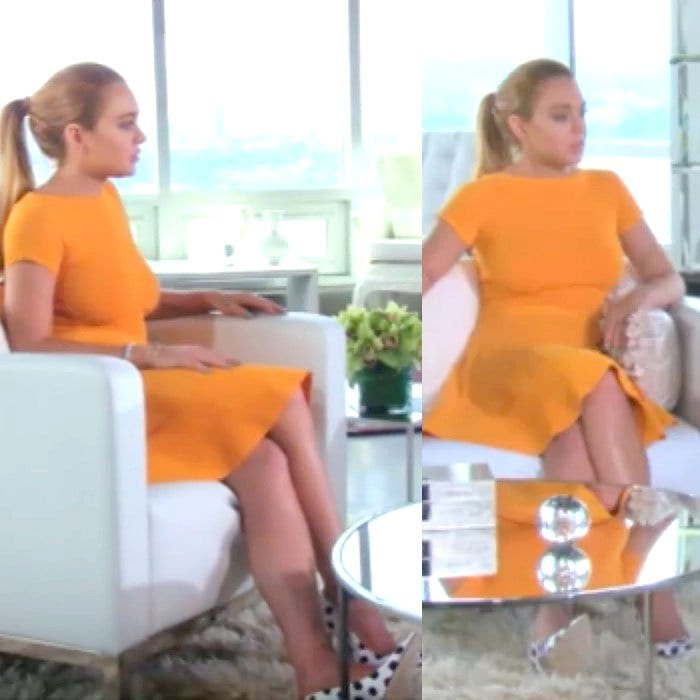 We know Lindsay likes to dress demurely when she needs to prove her innocence. We also know that polka-dot pumps aren't really her style; Lindsay prefers her shoes sexy, fierce, and super high: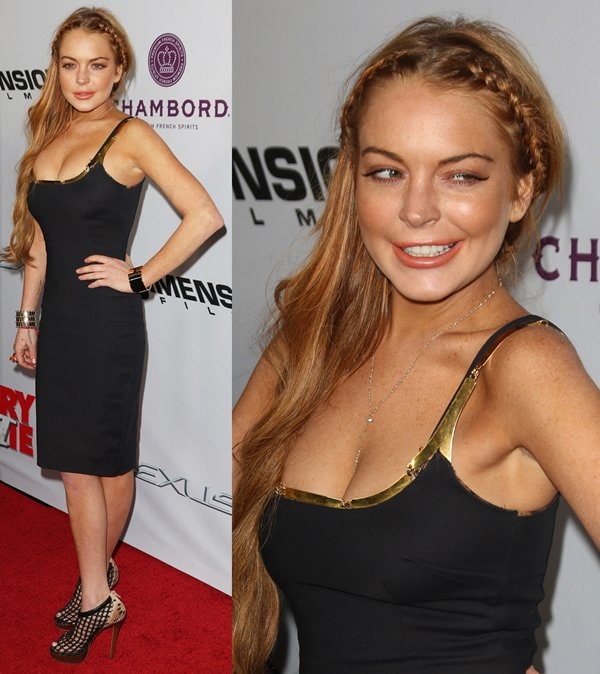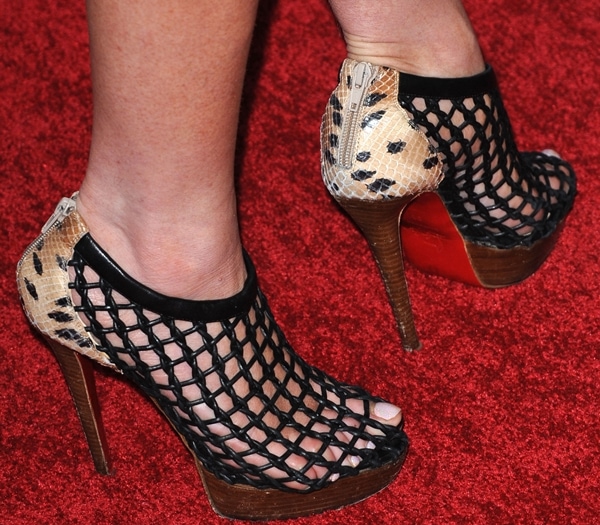 Lindsay Lohan in Christian Louboutin "Coussin" booties at the premiere of 'Scary Movie 5' in Los Angeles, California, on April 11, 2013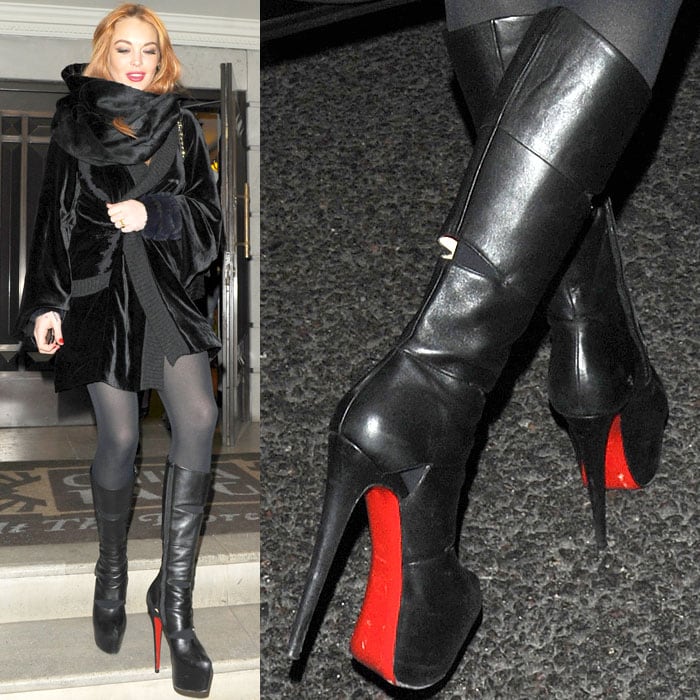 Lindsay Lohan in Christian Louboutin "Bandita" boots while at China Tang restaurant at The Dorchester in London, England, on January 4, 2013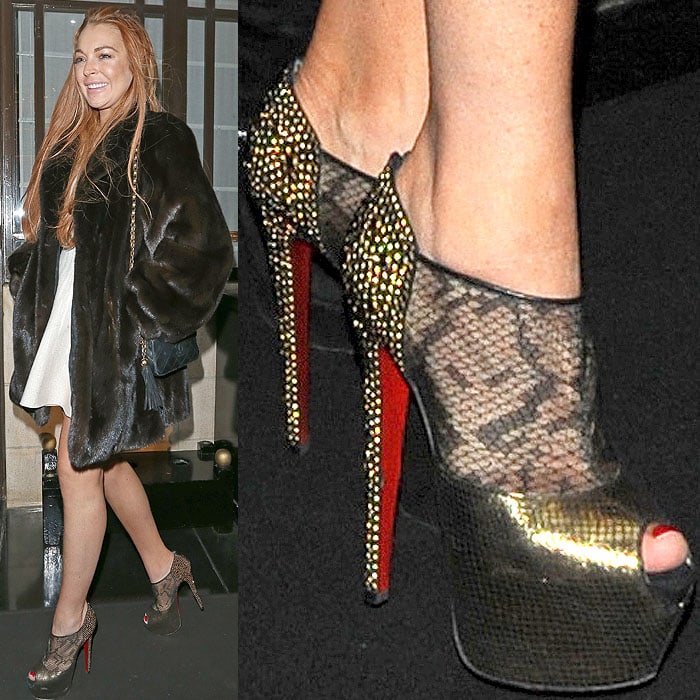 Lindsay Lohan in Christian Louboutin "Aeronotoc" booties while at The Dorchester in London, England, on December 30, 2012
Do you think Lindsay Lohan will be putting on a show for her eagerly anticipated Oprah interview? We'll all find out when it airs on OWN on August 18.
Lindsay's polka-dot pumps are the Oscar de la Renta "Mimi" pumps from the designer's Pre-Fall 2013 collection.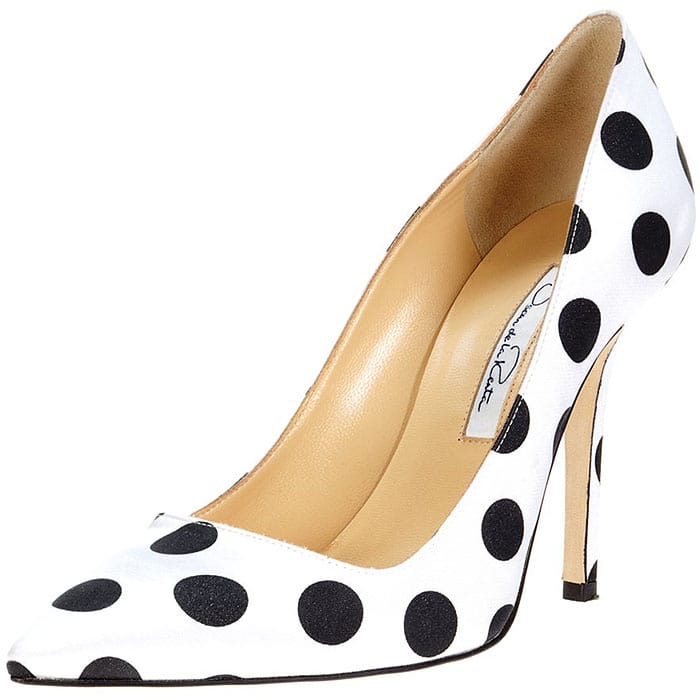 Oscar de la Renta "Mimi" Pumps, $625
Credit: Daniel Tanner/WENN/FayesVision/Visual