Do blondes really have more fun? That seems to be what the famous brunettes in Hollywood want to find out right now. First, it was Kim Kardashian, then it was Kendall Jenner, and now, it's Lucy Hale who wants to explore her lighter side.
Earlier this week, the 'Pretty Little Liars' star bid goodbye to her dark brown tresses and said hello to a platinum blonde hue. We think it looks really cute on her.
Hairstylist Kristin Ess' Instagram post of her work on Lucy Hale's new platinum blonde hairdo that she captioned, "going blonder by the minute with @lucyhale and her #PopsOfPlatinum" — posted on March 3, 2016
Her hairstylist, Kristin Ess, told People that the actress "just wanted to do something fun," but we suspect there might be more to it. Lucy's dark hair is one of the reasons why she's always being compared to Selena Gomez, and we think she wants to put an end to that.
Check out Lucy Hale's new blonde hair color, which she paired with a studded leather jacket, tucked white tee, blue lace bra, ripped jeans and Chuck Taylors in an outfit post on her Instagram.
Lucy Hale showing off her new blonder hair color in an Instagram post captioned, "so go downtown, things will be great when you're downtown 🎶 #waitingonroxie" — posted on March 3, 2016
Get Lucy's exact sneakers:
Converse Chuck Taylor All Star Core Ox Sneakers in Charcoal, $50 at Amazon
Lucy didn't waste any time in styling her new 'do with a dressier outfit. While backstage at her latest project, 'Waiting on Roxie', the 26-year-old snapped her curled locks in a sexy red lace bustier and a black face mask.
Today, on her trip to Brazil, she shared an OOTD pic featuring her freshly washed hair with a red, floral-embroidered off-shoulder top, black skinny jeans and red Manolo Blahnik 'Chaos' sandals.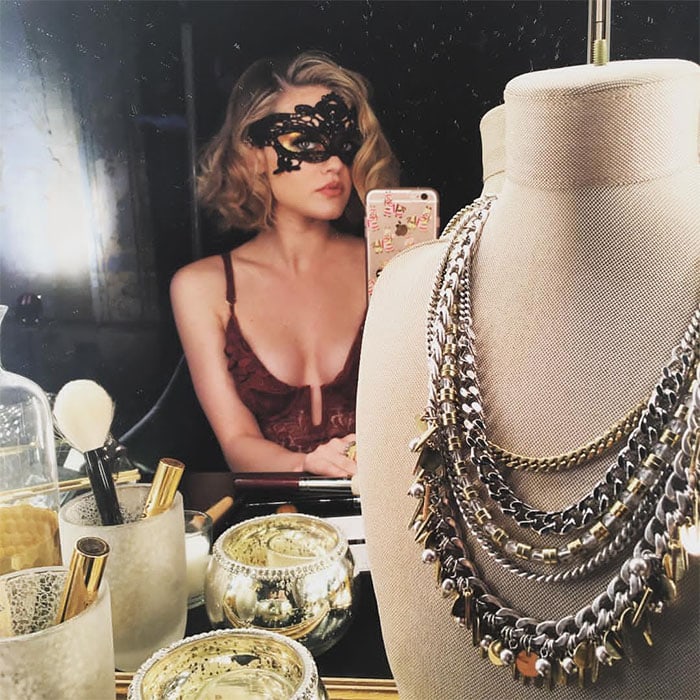 Lucy Hale's Instagram selfie captioned, "A blonder hue and a mask too #waitingonroxie" — posted on March 3, 2016
Lucy Hale's Instagram post captioned, "Busy 🇧🇷 fashion blogging this trip. 👚: @forloveandlemons 👖: @freepeople 👠: @manoloblahnikhq 🎒: @lespetitsjoueurs 📲: @shopsonix" — posted on March 5, 2016
How do you like Lucy Hale's blonde hair? Get her exact sandals:
Manolo Blahnik 'Chaos' Sandal in Red Suede, $409 to $865 at Neiman Marcus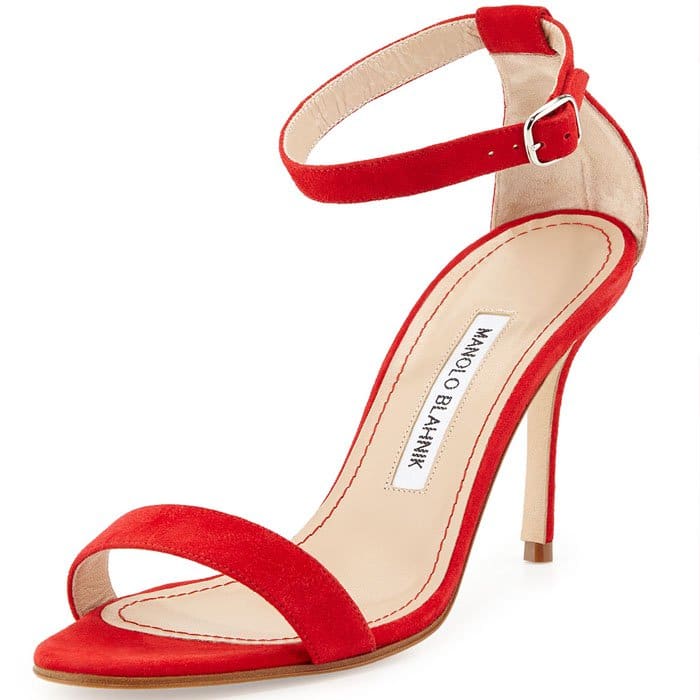 Credit: Lucy Hale and Kristin Ess's Instagram