On Tuesday, Rita Ora was spotted running late-night errands in London just hours after landing in the city following her whirlwind trip to New York.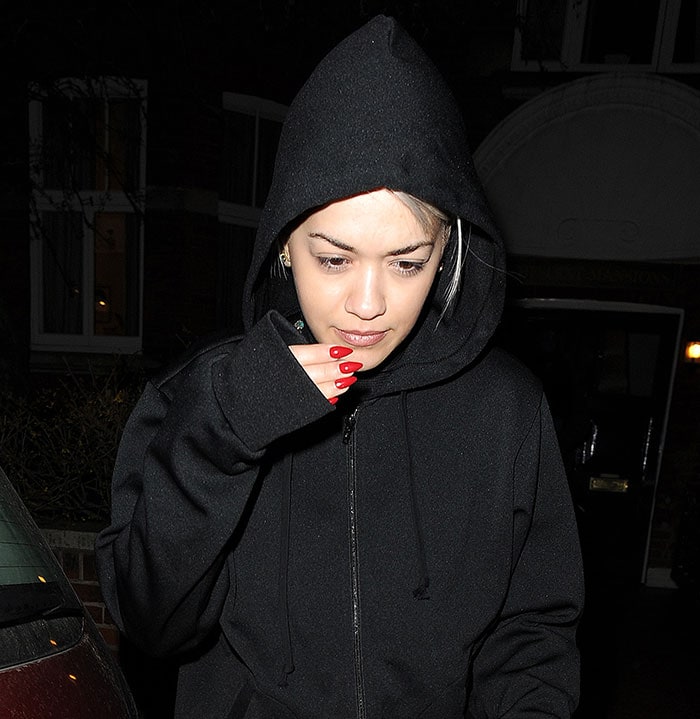 Rita Ora on her way to the Westfield shopping center in London, England, on March 24, 2015
Keeping herself warm from the cold London weather, she wore a black tracksuit on her way to Westfield London.
Rita Ora wears a black tracksuit with a hoodie and knee-length shorts
The 24-year-old singer tried to keep a low profile and attempted to go incognito, but her rather unusual outfit, which included a hoodie and knee-length shorts, made her easily recognizable.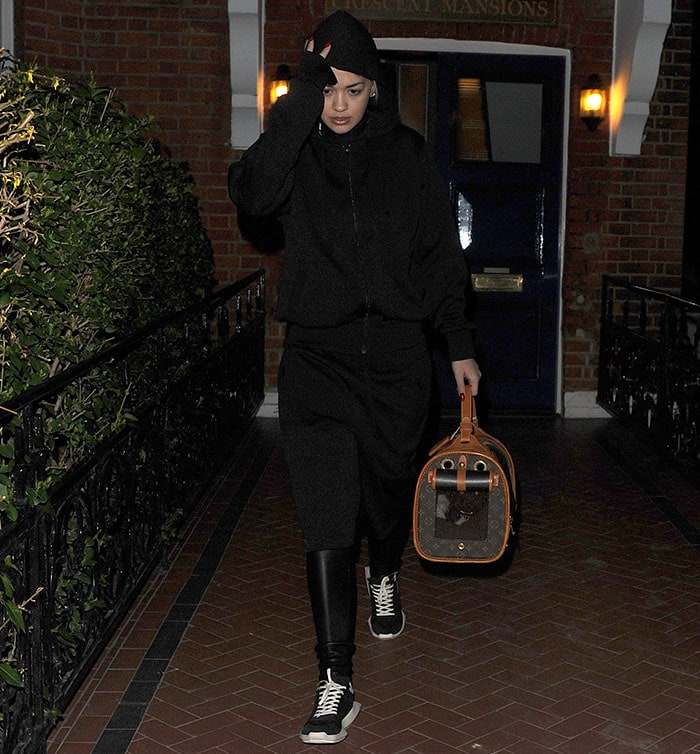 Rita Ora attempted to go incognito with minimal makeup
She even brought her puppy with her in a Louis Vuitton dog carrier! Her makeup was just minimal, but a bright red manicure added a pop of color to her all-black look.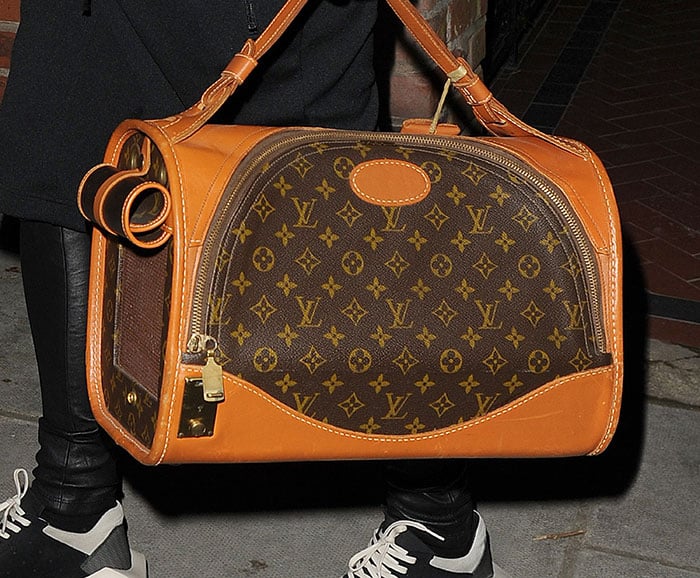 Rita Ora carries her puppy in a Louis Vuitton dog carrier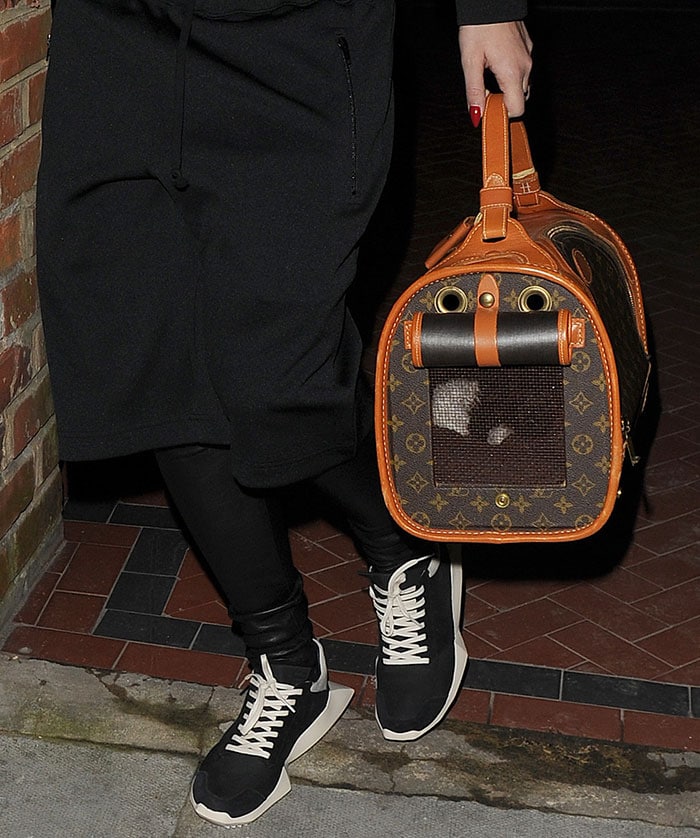 Rita Ora's carrier in Monogram canvas is adapted to small dogs and resistant to water and scratches
The Voice UK coach completed her laid-back ensemble with a pair of trainers from the adidas by Rick Owens Fall/Winter 2014 collection.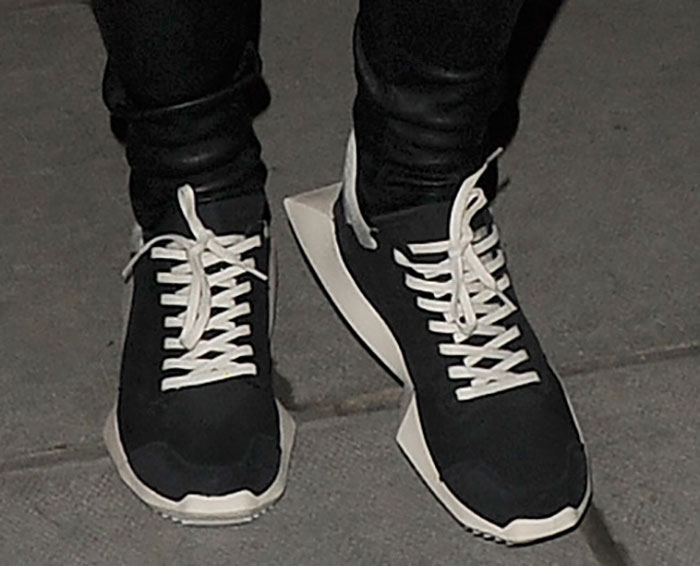 Rita Ora's Tech Runner shoes with contrasting panels
Called the "Tech Runner," these shoes are made of a combination of high-quality leather and goatskin suede. They have contrasting panels in white, black, and gray, perforated three-stripe branding, mesh heel panels, and geometric serrated rubber outsoles.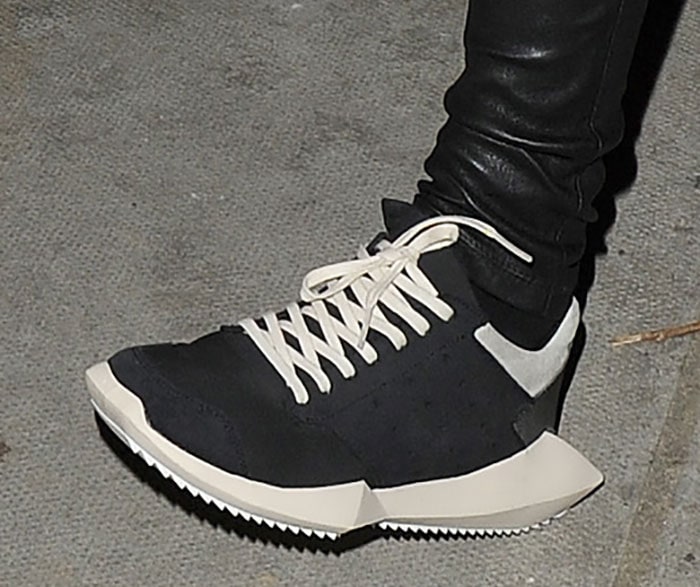 Rita Ora wearing Rick Owens x adidas trainers
Check out these Rick Owens x adidas trainers in different colorways:
Rick Owens x adidas Leather-and-Nylon Sneakers, $790
Rick Owens x adidas Leather-and-Nylon Sneakers, $790
Rick Owens x adidas Tech Runner Trainers, $795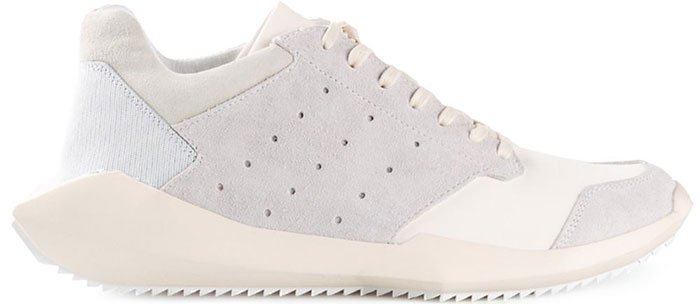 Credit: Will Alexander / WENN