Sentenced to community service in 2007 after assaulting her New York maid, Naomi Campbell was ordered to attend anger management classes as punishment for hitting her former housekeeper on the head with a crystal-embellished phone.
The Afro-British model's maid, Ana Scolavino, needed stitches after Naomi beat her during a dispute over a pair of jeans.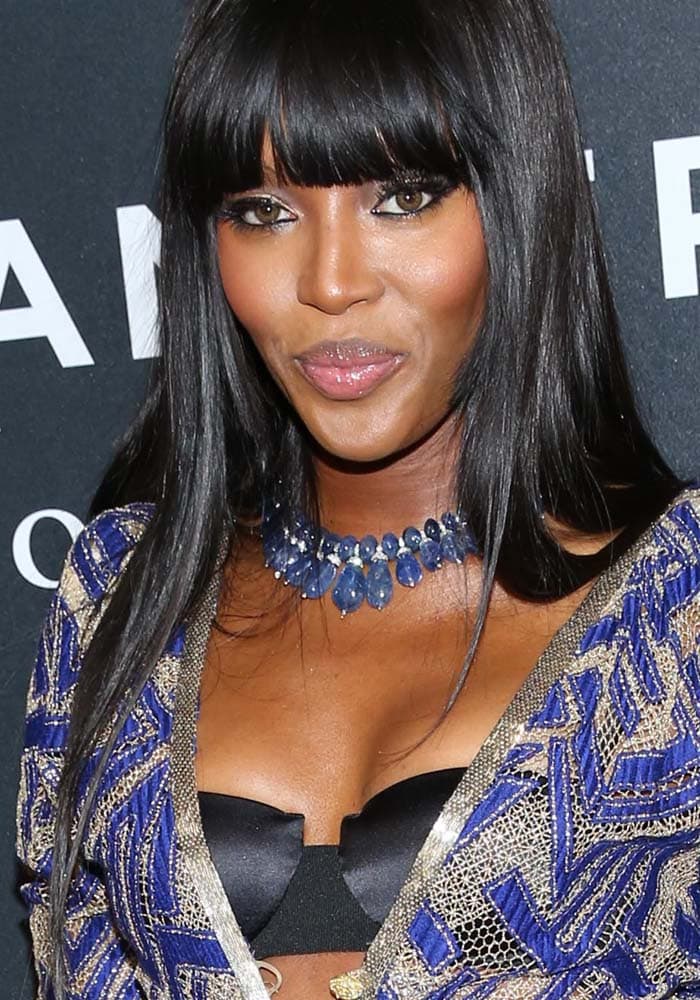 Naomi Campbell wears her dark hair down at the "Zoolander No. 2" premiere held on February 9, 2016, in New York
"I'm never gonna get away from it. It's part of my history," Campbell told ELLE of the assault in 2013. "I was remorseful and regretful. I've served. I did that time. And I never want to be in that position again."
In 2000, Campbell also pleaded guilty in a Canadian court for assaulting her personal assistant after hitting her with a telephone.
In 2008, CNN reported that the supermodel had been sentenced to 200 hours of community service after assaulting two police officers following an "air rage" incident at London's Heathrow Airport.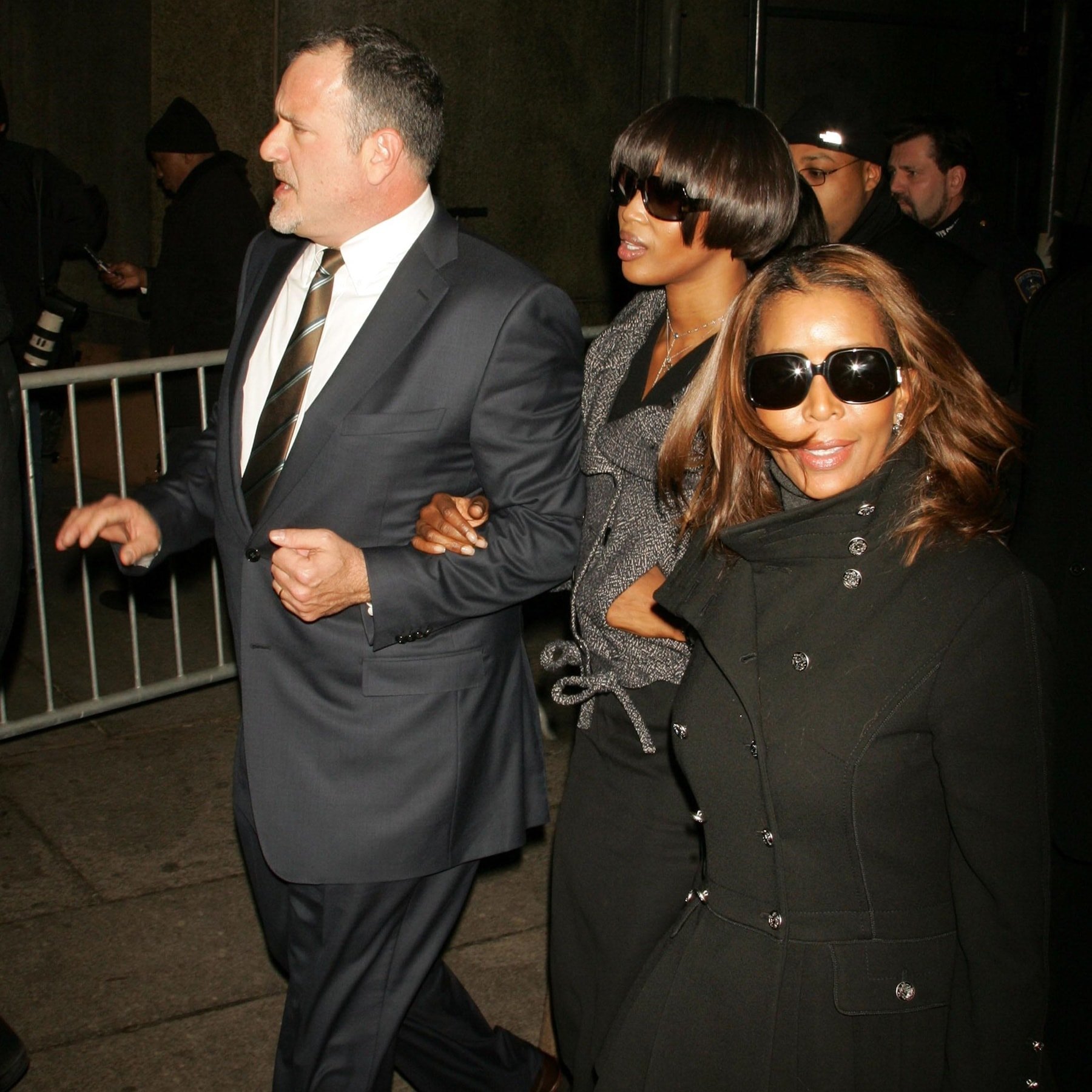 In January 2007, supermodel Naomi Campbell was sentenced to 5 days of community service and 2 days of anger management courses in Manhattan's Criminal Court after admitting to assaulting housekeeper Ana Scolavaino in a cellphone throwing incident at Campbell's Park Avenue apartment
However, Campbell's long track record of assaulting her staff truly solidified in 2010 when The Guardian reported that the model "flew into a rage" with her chauffeur.
Naomi Campbell's feet in silver Alaïa sandals
While the cause of Campbell's rage remains unknown, the incident happened inside her vehicle where she slapped the driver until he pulled over and called law enforcement.
When the police arrived, it was discovered that she had fled and her driver, despite sustaining injuries, refused to press charges.
On Campbell's end, her spokesperson acknowledges the model's tendency towards violence, albeit, putting the blame elsewhere: "She's always one weak moment away from letting the darkness close in, and staff members failing to live up to her high standards are no better than those enablers who say one drink can't hurt."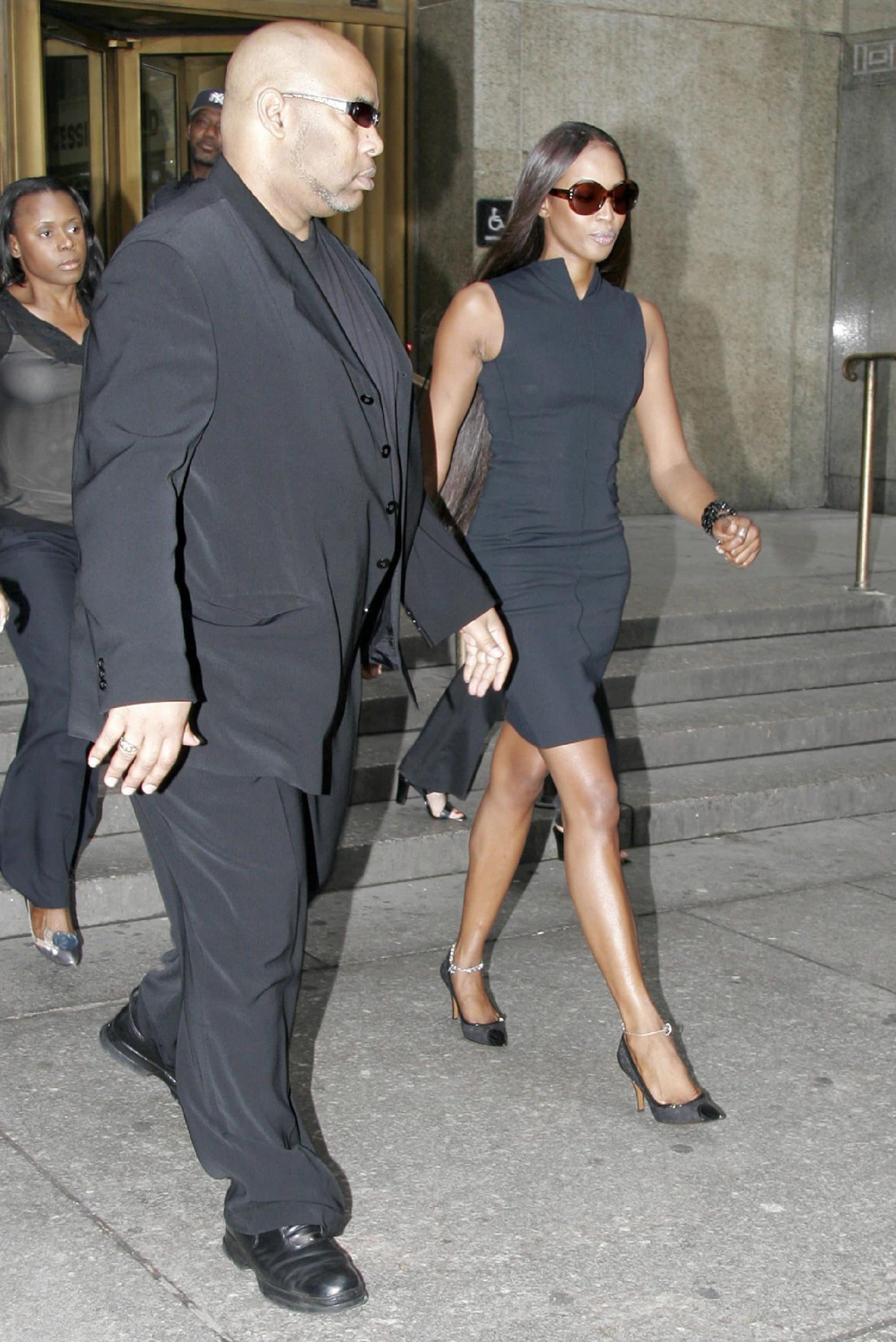 Naomi Campbell leaving Manhattan Criminal Court where she appeared on charges of second-degree assault in New York City on June 27, 2006
We know everything that Naomi Campbell touches turns into fashion gold, but there are still moments she should get off her high horse and admit that she either a. needs a stylist or b. needs to fire the one she has now.
Naomi was spotted on the purple carpet of the "Zoolander No. 2" New York premiere looking like she just threw on the first thing she spotted in her walk-in closet.
Naomi looked like she stepped out in an expensive-looking cobalt blue-and-silver robe.
The supermodel slung a floor-length printed piece of outerwear over her La Perla "Feline Chic" undergarments and paired her outfit with a blue necklace and silver cutout heels from Alaïa.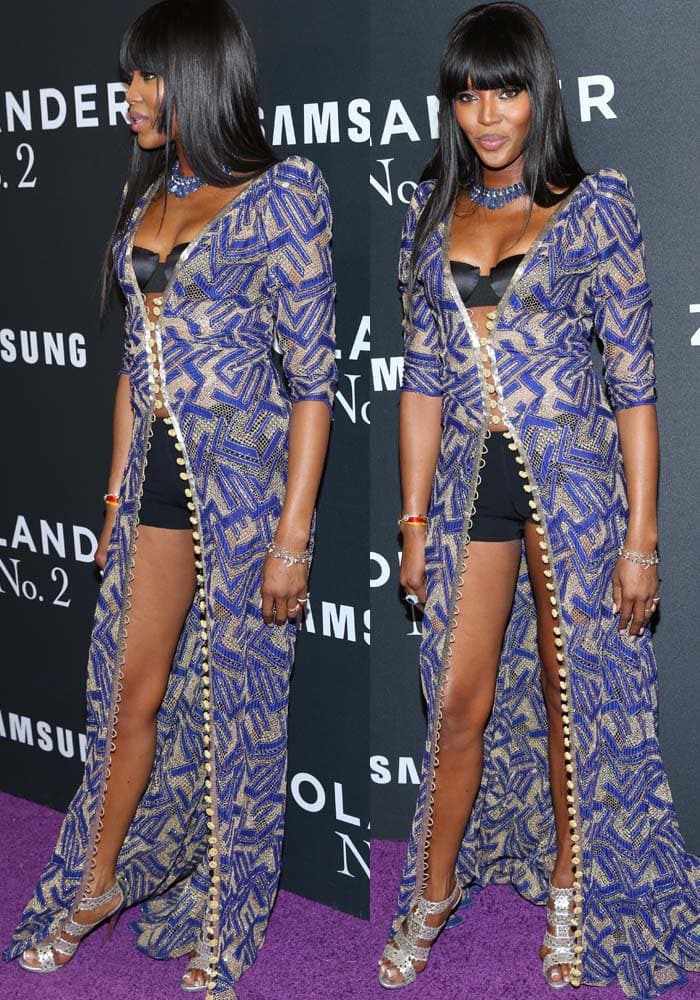 Naomi Campbell wears a floor-length robe over her lingerie to the premiere of "Zoolander No. 2"
We're not sure if we can credit her look to the recent launch of her lingerie collection, but either way, we have to put our foot down on this one. No, Naomi. Just no.
What's probably most infuriating is the fact that she wasted a pair of perfectly gorgeous shoes with this mess of a look.
Don't waste them yourself. Get cutout Alaïa heels similar to Naomi's at Mytheresa and Net-A-Porter.
Alaïa Cutout Suede Sandals
Alaïa Laser-Cut Patent Leather and Suede Sandals, $1,350
Alaïa Suede Platform Sandals, $2,070
Credit: Andres Otero / WENN / L. Caryle / Anthony Dixon