So we've already seen and featured shoes with hidden platforms, hidden openings and even those with hidden heels (aka shoe lifts).
Those shoe details are nothing new.
But what about shoes with a hidden instep?
I had to feature these shoes as soon as I came across them at Shopbop today, because I just have to find out if any of you have ever seen shoes that look like these.
Maison Martin Margiela Hidden Instep Platform Booties, $855 at Shopbop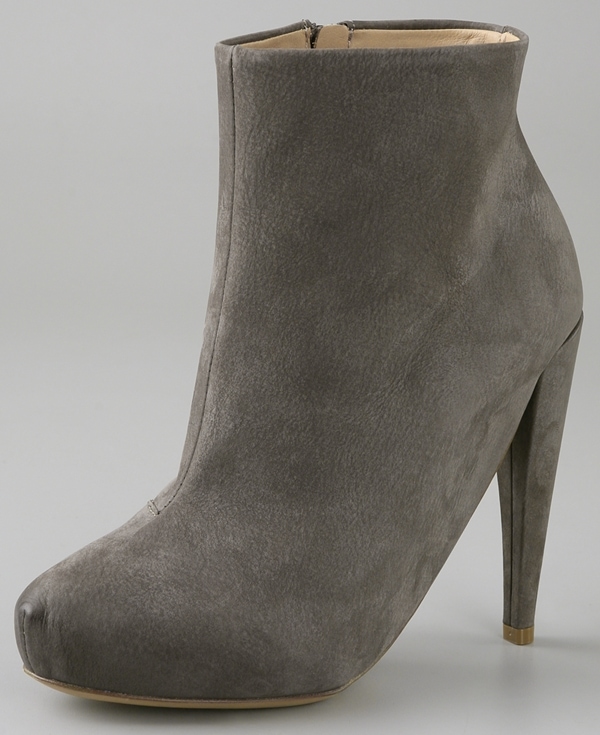 These are the hidden instep patform booties from who else but avant-garde designer Maison Martin Margiela. They're deceptively simple taupe nubuck ankle booties from the front. But once you see them from the side, they'll make you stop with a, um, pregnant pause. That pun is totally intended because how else can you describe these shoes that look like they ate your feet:
Maison Martin Margiela is clearly going for a new shoe silhouette here by getting rid of the sexy instep arc, but do you think they were successful with this design?
Probably in shock factor yes, but as for the the fashion masses adaptation, we just have to wait and see.