One by one, celebrities are starting to reveal the skeletons they've got in their (shoe) closets: the Mara & Mine "Jem Skull" slippers, which are really nothing to be ashamed about at all.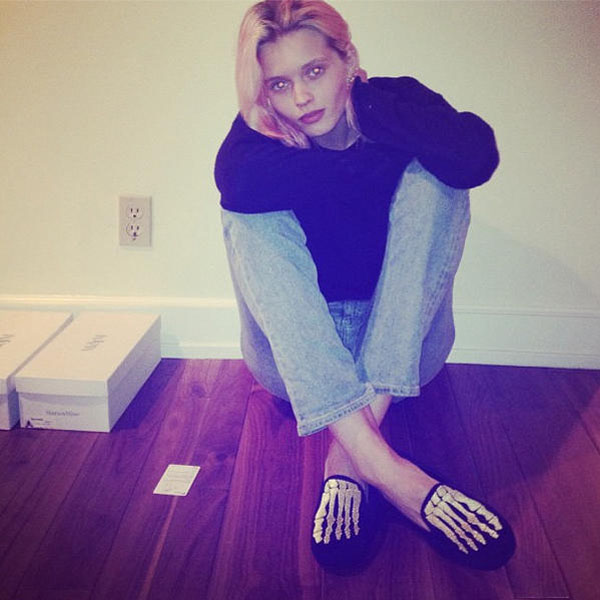 Australian model Abbey Lee Kershaw in her Mara & Mine skeleton slippers
It's the complete opposite, in fact; owning a pair of the hot-to-have Mara & Mine slippers makes one the object of envy.
Proud owners include Abbey Lee Kershaw and Julianne Hough, who have taken to Twitter to show off what they call their latest shoe obsession.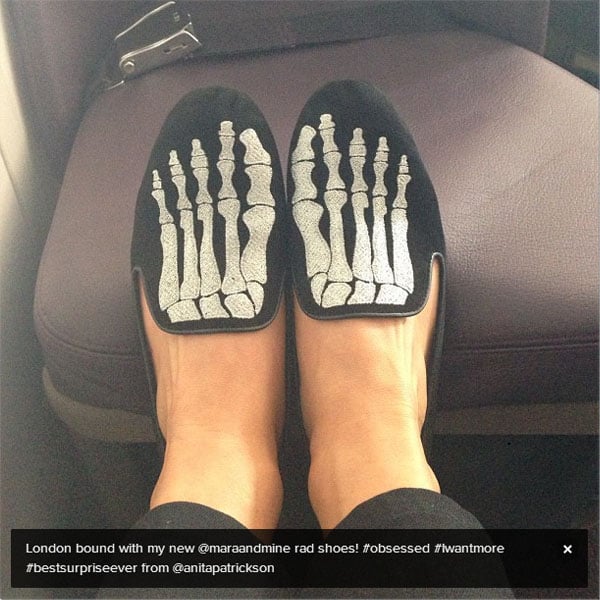 Julianne Hough showing off on Instagram the Mara & Mine skeleton slippers she wore on a flight to London on May 17, 2013
Most recently spotted sporting the skeleton slippers is model-of-the-moment Cara Delevingne.
Cara Delevingne wears Mara & Mine slippers in Chelsea, London on June 12, 2013
It's amazing how Mara & Mine designers Tamara Ingham and Jasmine Yarbrough were able to turn skeletons — a very much overused and abused fashion design element — into something fresh, highly coveted, and distinctly recognizable once again.
These Mara & Mine Jem Skull slippers feature skeleton embroidery that makes the wearer's feet look as if they're being x-rayed.
Mara & Mine "Jem Skull" Slippers, $350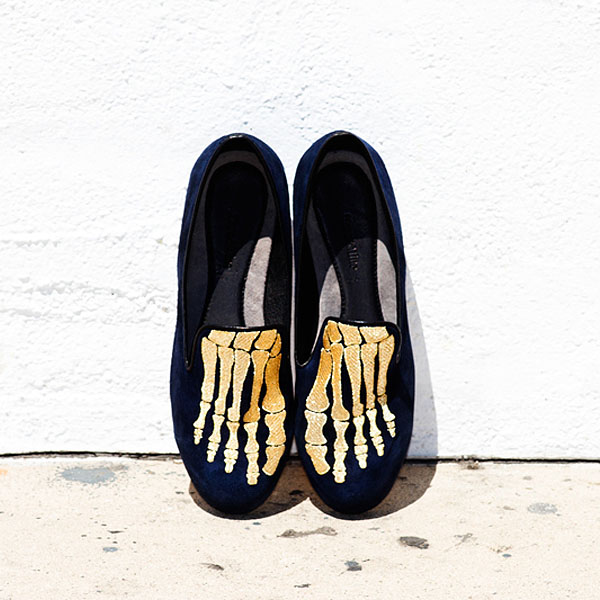 As expected, these are sold out everywhere. If you can wait, Mara & Mine are fast working on having the next shipment available by the end of July.
While waiting, check out these other Mara & Mine shoes at Farfetch that feature more of the designers' reinterpretation of skeletons:
Mara & Mine "Montana Skull Hand" Sandals, $480
Mara & Mine "Sophie Spine" Sandals, $480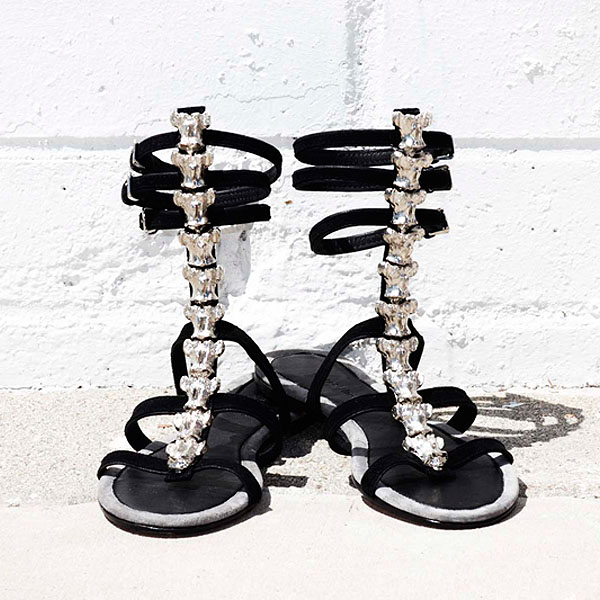 Now, who wouldn't want skeletons in their closets when they're as fashionable as these?
Credit: Post+Beam's Twitter / Julianne Hough's Instagram / WENN