"Beautiful enough just to stare at, but even better to wear," says Net-A-Porter of Marco De Vincenzo's exquisite shoes. Below are just 7 examples that show why Beyoncé and Taylor Swift are long-time fans of Marco de Vincenzo's extravagant footwear.
1. Crystal-embellished fishnet and ruched satin sandals, $1,335 at Farfetch and Net-A-Porter
Worn with almost every outfit on the Spring '18 runway, they're made from lustrous blush satin that's ruched along the toe strap and layered with crystal-embellished fishnet stockings.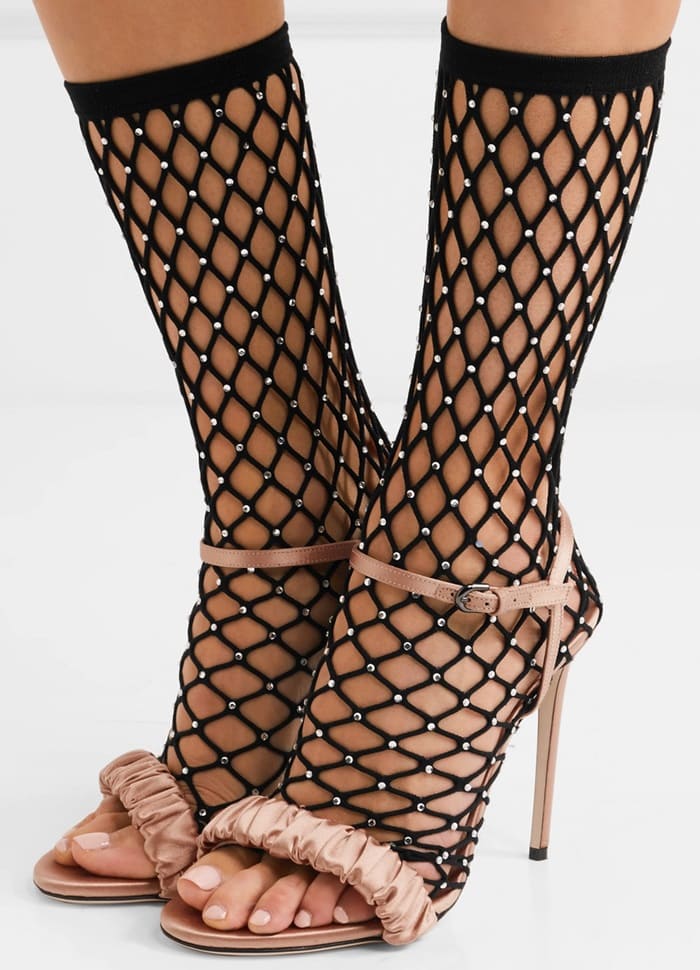 2. Fringed satin and leather sandals, $800 at Net-A-Porter
The former Fendi designer used his couture training to create these leather sandals that are lined with azure satin and detailed with fringed toe straps that call for a perfect pedicure.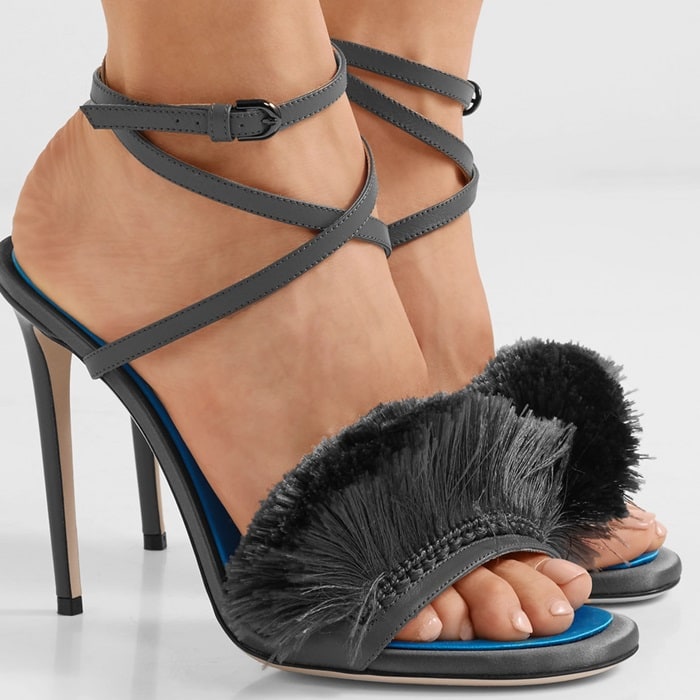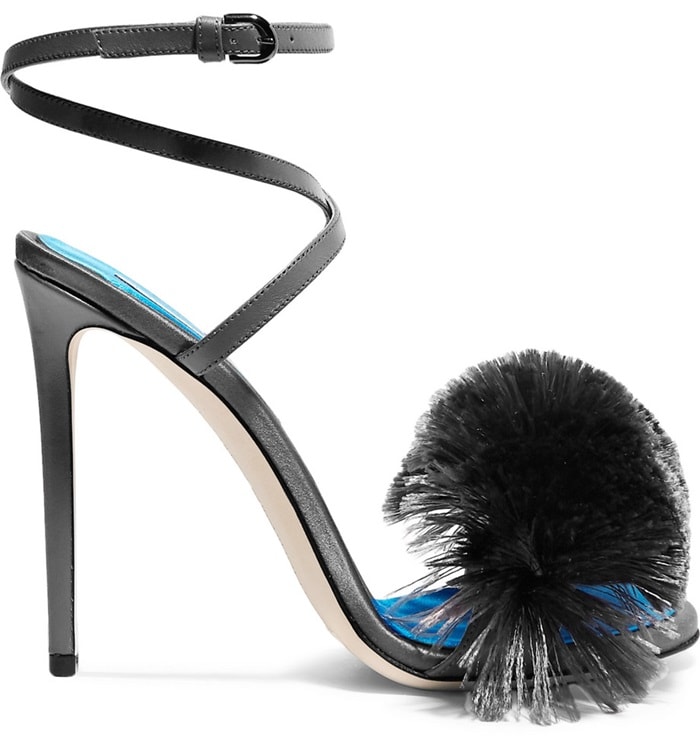 3. Braided velvet, satin and patent-leather pumps, $850 at Farfetch and Net-A-Porter
These pumps have a dusty antique-rose satin heel, glossy black patent-leather pointed toe and a signature hand-woven velvet braid in contrasting mint – there's something about this color and fabric combination that feels so chic.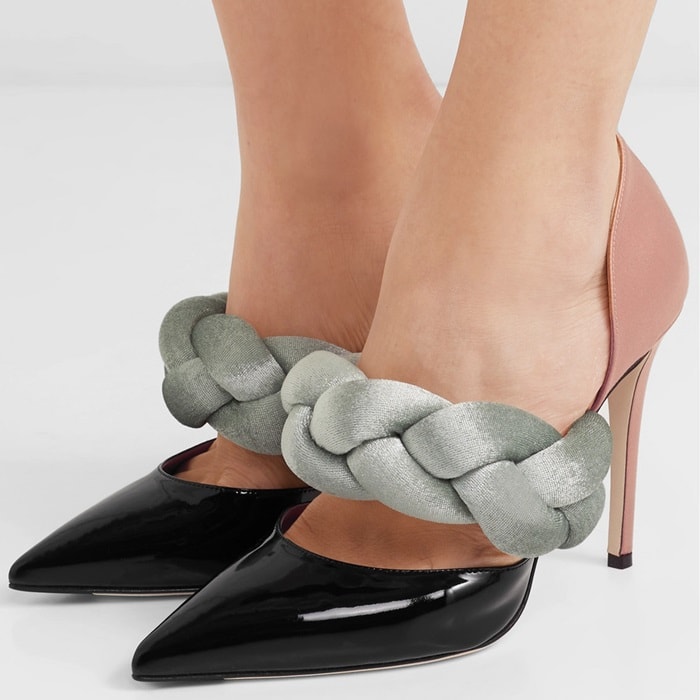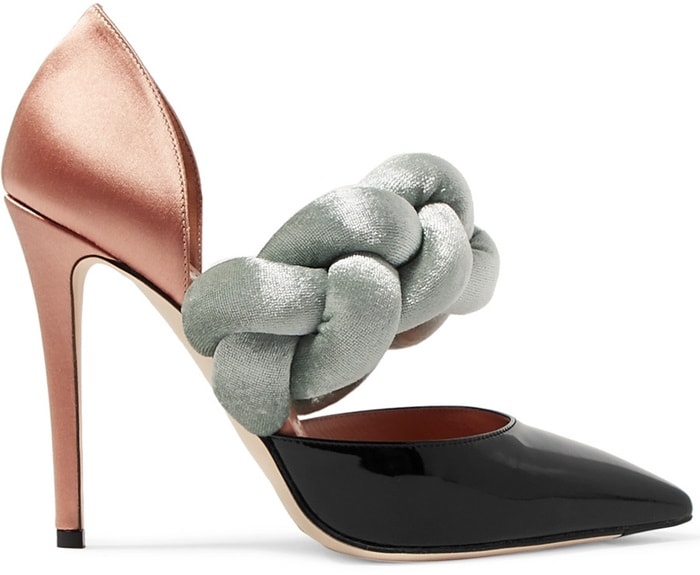 4. Bow-embellished Swarovski crystal and leather knee boots, $2,680 at Farfetch and Net-A-Porter
This runway pair is made from leather and decorated with a slim satin bow at the toe. They're designed for a close fit and hit just below the knee.
Marco de Vincenzo's Swarovski crystal-embellished boots were the shoes to be seen in at the recent round of fashion weeks!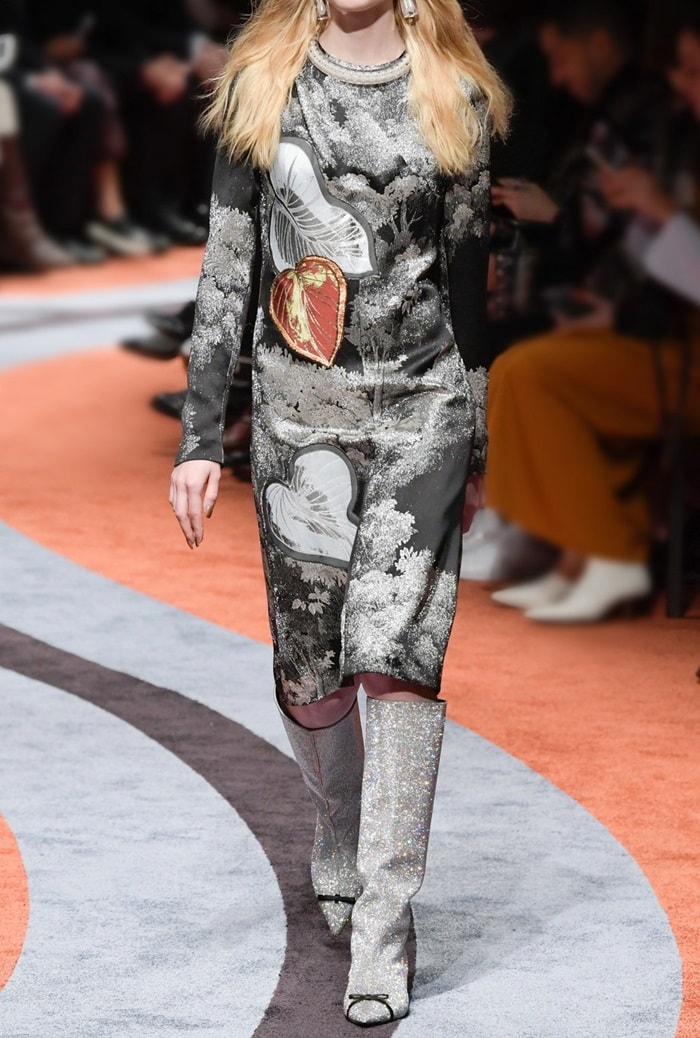 5. Braided textured-lamé sandals, $990 at Net-A-Porter and Farfetch
These vertiginous sandals are made from shimmering gunmetal textured-lamé that flashes gold in the light.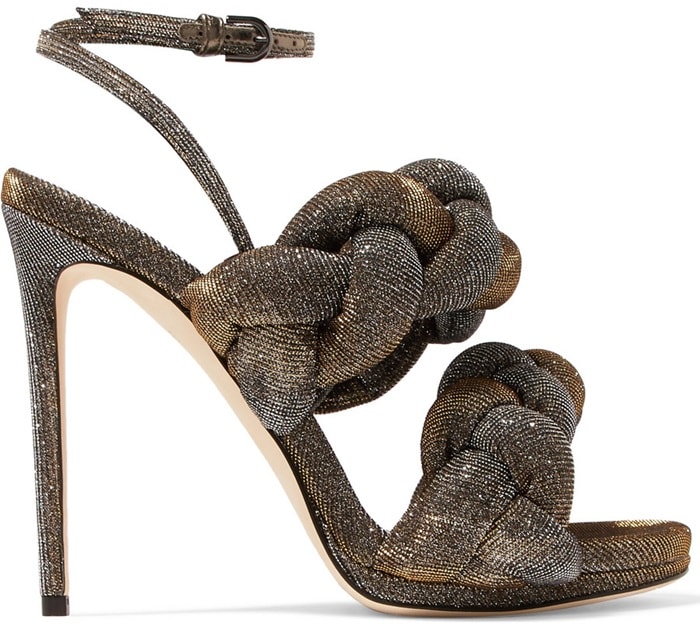 6. Pink leather pleated strappy sandals,$955 at Farfetch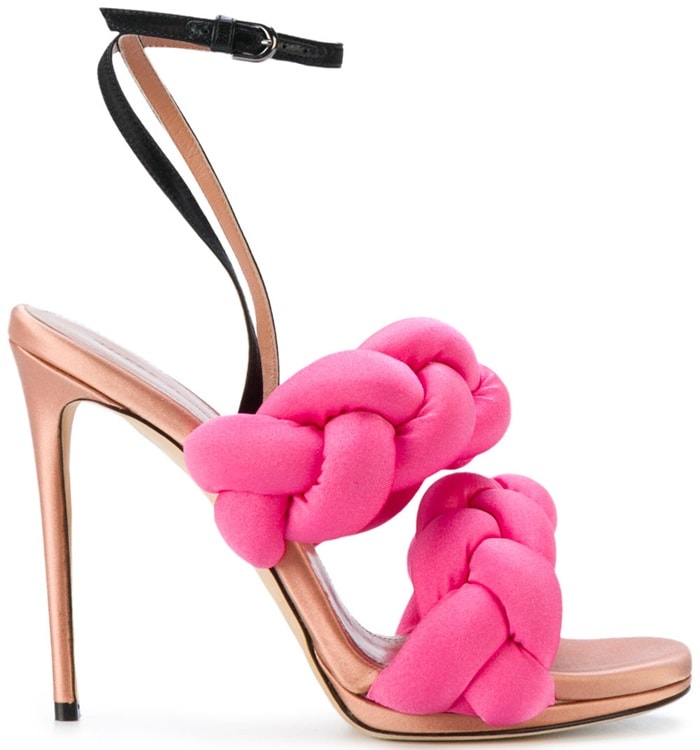 7. Black leather fringed strappy sandals, $1115 at Farfetch