The tennis world was completely rocked by the news that Maria Sharapova was sentenced to a two-year suspension following her use of meldonium. The 29-year-old Russian professional tennis player claims she has been taking it for over ten years for viral illnesses and a family history of diabetes, but when it comes to performance enhancement, the drug — also known as mildronate — is known to increase blood flow, therefore giving an athlete an unfair advantaged due to increased blood oxygen levels.
However, the tennis darling has not been sulking in a corner somewhere after succumbing to her fate. Maria was photographed two days later showing off her pretty feet while enjoying a leisurely afternoon in Tribeca.
Maria Sharapova on the phone in Tribeca, New York City, on August 12, 2016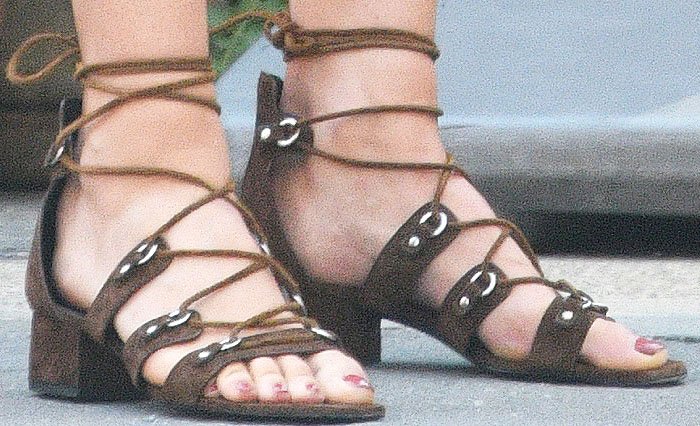 Maria Sharapova showing off her pretty feet in Saint Laurent 'Babies' sandals
Maria stepped out in a striped tank top which she matched with a pair of lace shorts. The athlete kept her look simple with a pair of sunglasses, a canvas tote and her recent favorite Saint Laurent "Babies" sandals.
The tennis star wore her golden waves natural and kept her makeup minimal.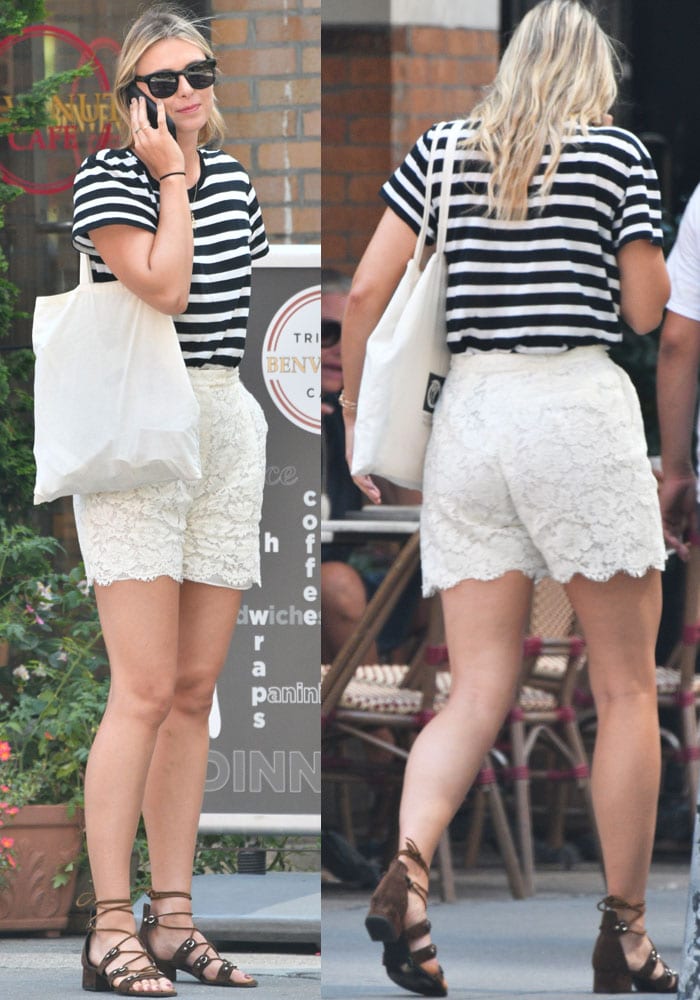 Maria Sharapova wore her golden waves natural and kept her makeup minimal
Maria presented her family's history of diabetes as a defense for her meldonium usage. Ironically, Maria's new venture is all about sweets. Aptly called "Sugarpova," Maria shares her sweet tooth with her line of premium candy and no — they are definitely not diabetic or tennis star-friendly. Just your plain ol' dose of sugary goodness.
Maria met up with fans to promote her latest candy line two days before she was photographed in Tribeca.
Maria posed after her meet-and-greet with fans to promote her candy line, "Sugarpova"
Saint Laurent "Babies" Sandals, $417.88-$895 at Neiman Marcus and Saks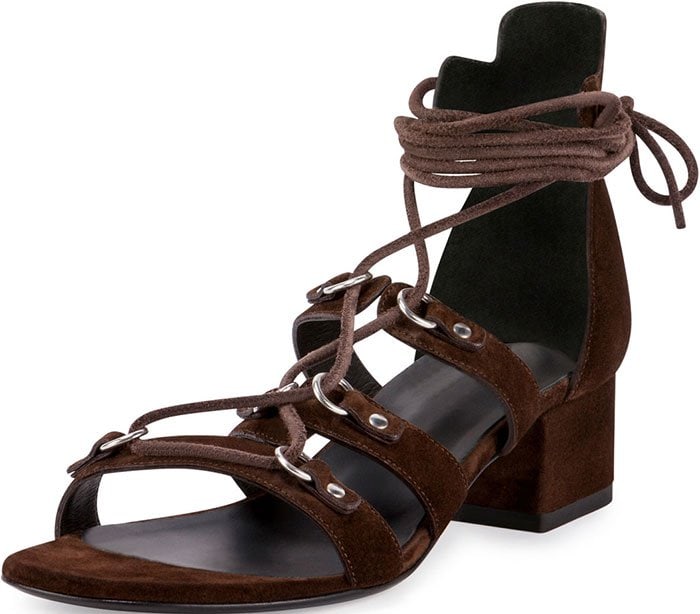 Credit: Maria Sharapova's Instagram / TNYF / WENN