What do you do when your boyfriend proposes to you with a gigantic rock worth $10 million? Why, you flaunt it, of course. Mariah Carey has been flashing the engagement ring, which her now-fiancé James Packer got for her, at pretty much every occasion. Either that or her ring is just really hard to miss (will you look at the size of that thing?).
Mariah flaunted her rock at 1 Oak Nightclub in Las Vegas as she wrapped up her winter residency with the club.
Mariah Carey doused her look with silver jewelry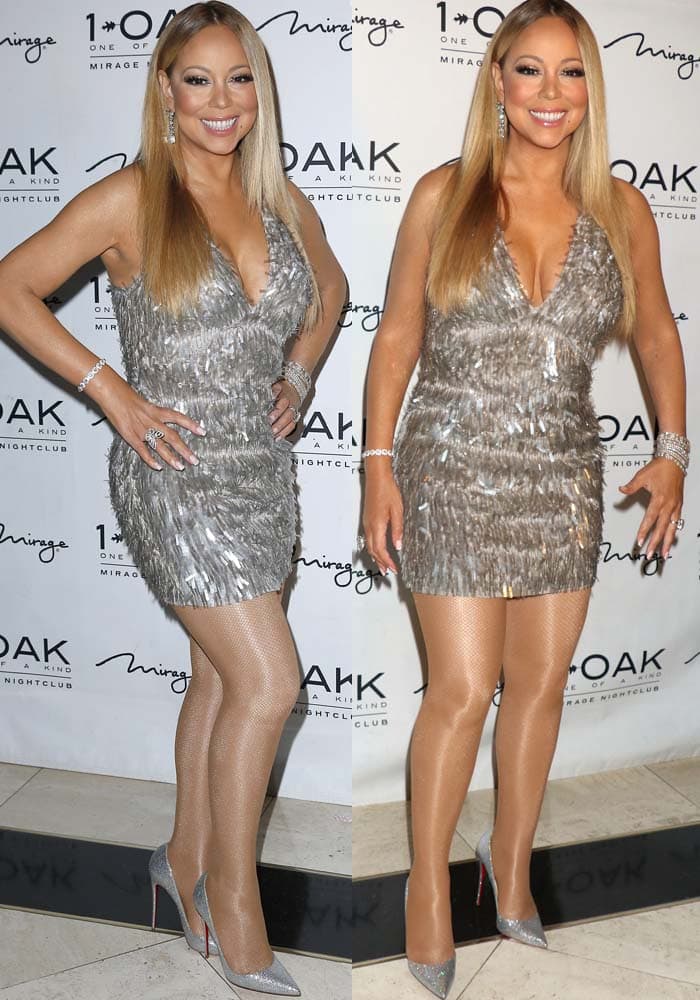 Mariah Carey at 1 Oak Nightclub inside The Mirage in Las Vegas on February 20, 2016
Mariah looked every bit like a belated New Year in an all-sparkly outfit – and we haven't even factored in her ring yet. The superstar wore a metallic plunging mini-dress with a pair of Christian Louboutin "Pigalle" pumps in silver glitter. Mariah doused her look with silver jewelry.
Mariah Carey's silver "Pigalle" glitter pumps looked like they were ready to explode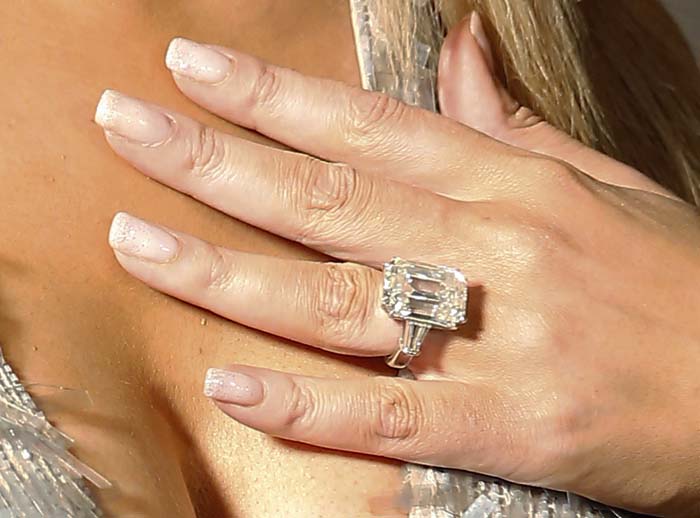 Mariah Carey flaunts her $10 million engagement ring from fiancé James Packer
As attention-calling as her gigantic engagement rock is, Mariah revealed that her wedding will be small and intimate.
Check out her full interview clip below:
Grab Mariah's glitter pumps by Christian Louboutin at Barneys New York. You can also check out a similar design at Neiman Marcus and Net-A-Porter.
Christian Louboutin Dégradé Glitter 'Pigalle' Follies Pumps, $675 at Barneys New York
Christian Louboutin 'Iriza' Degrade Glitter Red Sole Pump, Drage/Light Gold, $695 at Neiman Marcus and Net-A-Porter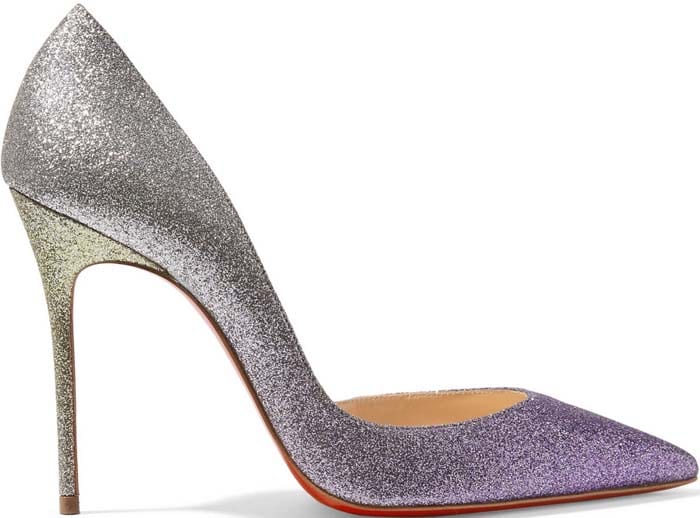 Credit: DJDM / Judy Eddy / WENN