Mariah Carey might give us all the impression that she's a total diva without a care in the world, but don't think for a second the singer is that one-dimensional. Mariah is actually a pretty hands-on mom! The superstar was recently spotted taking her twins Moroccan Scott and Monroe on a trip to Tom's Toys in Los Angeles.
Her two children were born from her marriage to television personality Nick Cannon before the two officially parted ways in 2016.
Mariah Carey goes shopping at Tom's Toys with her twins Moroccan and Monroe in Los Angeles on April 18, 2017
Curvaceous babe: Mariah put her curves on display in an all-black ensemble
The songstress stepped out in an all-black outfit, but instead of her usual dresses, the diva went for a button down long-sleeved shirt and a zipper-trimmed pair of jeans.
In true Mariah form, the singer put her full cleavage on display before finishing off her look with a pair of Saint Laurent "Tribute" sandals in gold leather.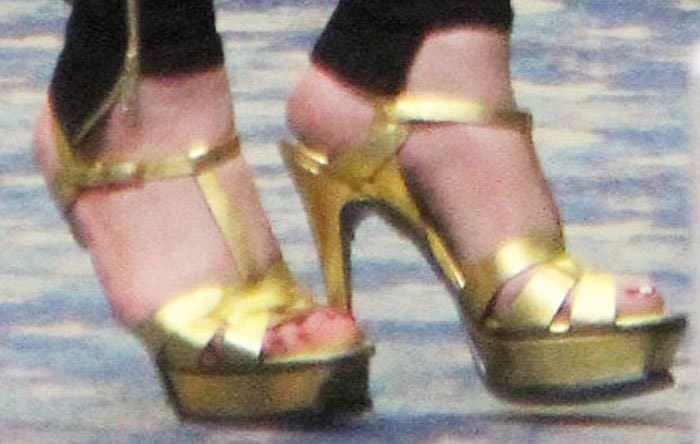 Mariah carried out her mom duties in a pair of gold Saint Laurent "Tribute" platform sandals
Despite her crazy schedule, Mariah has an obvious close bond with her children.
Mariah recently uploaded a video showing Moroccan losing his first tooth. The adorable little boy proclaimed that he couldn't wait to show his mom.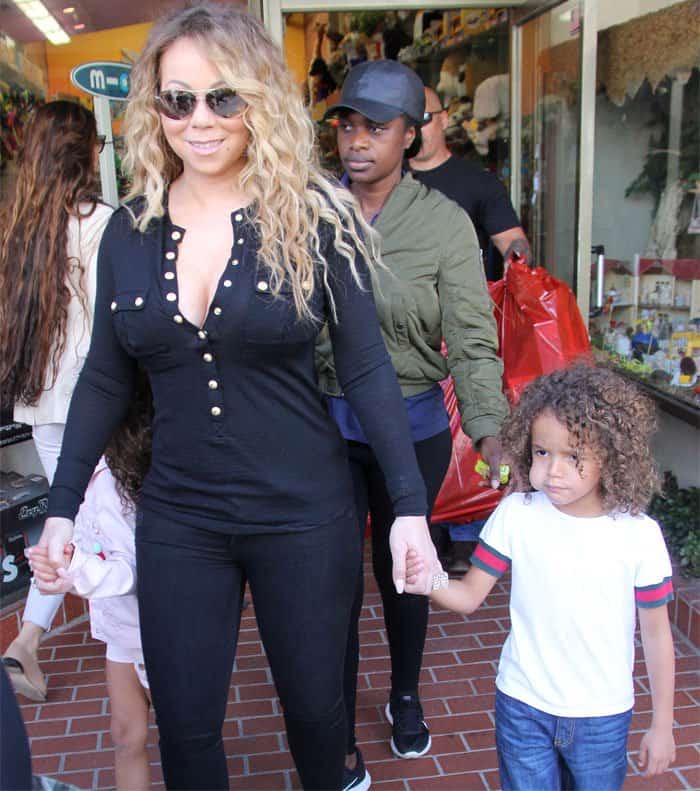 Mariah walks out of Tom's Toys with her two tikes in hand.
This isn't the first time that Mariah was seen spoiling her adorable twins. The trio recently went to Disneyland for a fun afternoon.
Mariah also uploaded a complete family photo from the previous Easter. The family, including Nick, kept busy by decorating eggs.
The pop diva shared an adorable Easter photo with her entire family.
Saint Laurent "Tribute" Platform Sandals, $895 – $925 at Saks and Nordstrom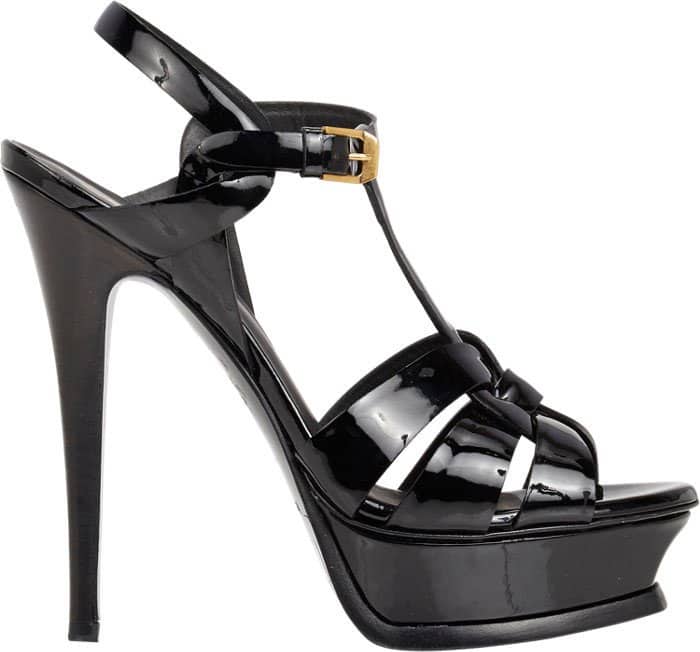 Credit: Mariah Carey's Instagram / WENN