If you look up Marion Fedder on Google, you won't find much except for the fact that she's married to Jan Fedder, a German actor, and that she likes attending runway shows, parties, and galas. Whether she's an actress, a socialite, or a fashion connoisseur of sorts, we really don't know. But thanks to the standout heels she wore to a party last week, Marion Fedder is now within our radar.
Her outfit at the event was a little questionable — a studded LBD worn with a lace-trimmed gold topper — but her shoes were perfection. They were spiked, sky high, and from Christian Louboutin.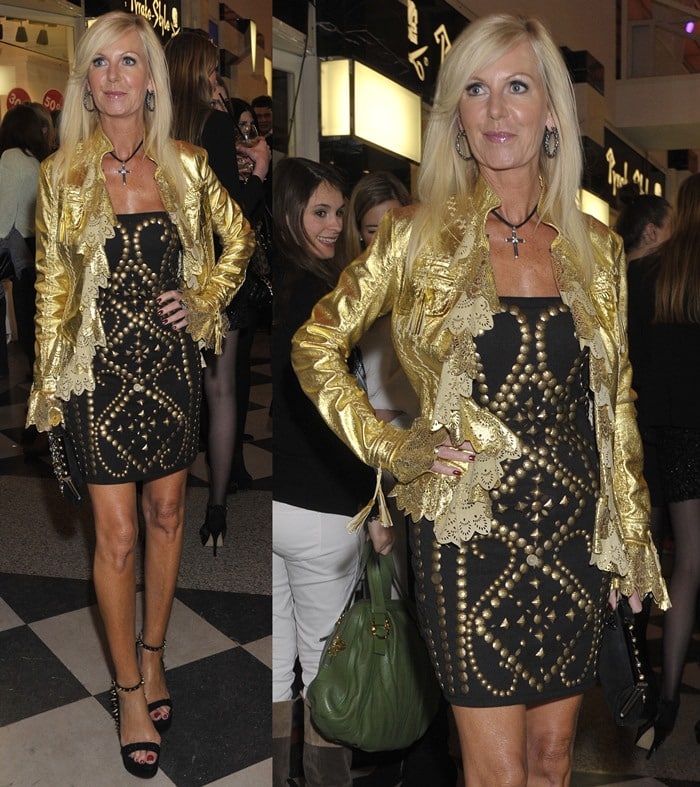 Marion Fedder at the Scarosso store opening in Hamburg on April 19, 2013
Marion Fedder's Christian Louboutin sandals
Oh my! Those are fabulously fierce, aren't they?
Sadly, we couldn't find them online. Perhaps you can help us ID the pair? From which collection is it? And what's this style called?
While we dig a little further to find the answers, allow us to leave you with another pair from Christian Louboutin. These are called the "Botticellita" — a triple threat that is just as sexy and perhaps a lot edgier. They come in brown and black, and you can find them at Neiman Marcus.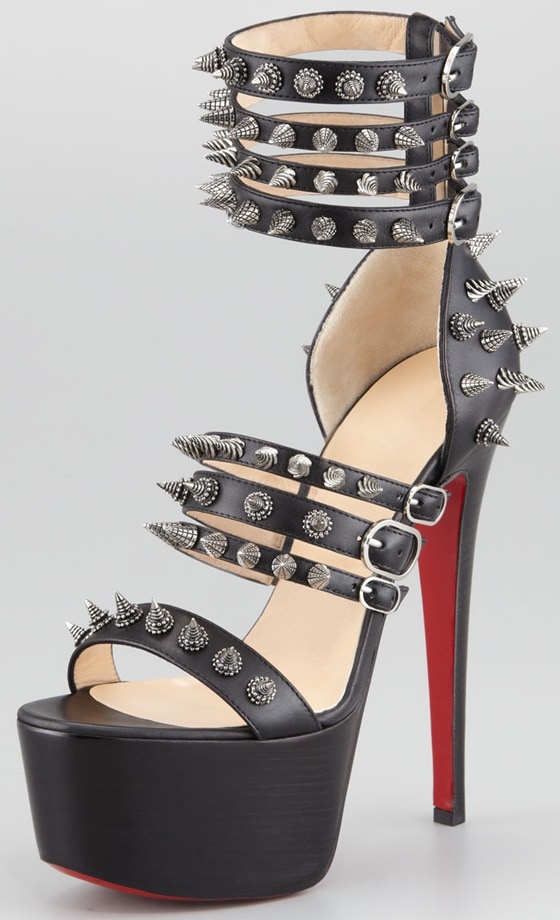 Christian Louboutin "Botticellita" Spiked Platform Sandals in Black, $3,995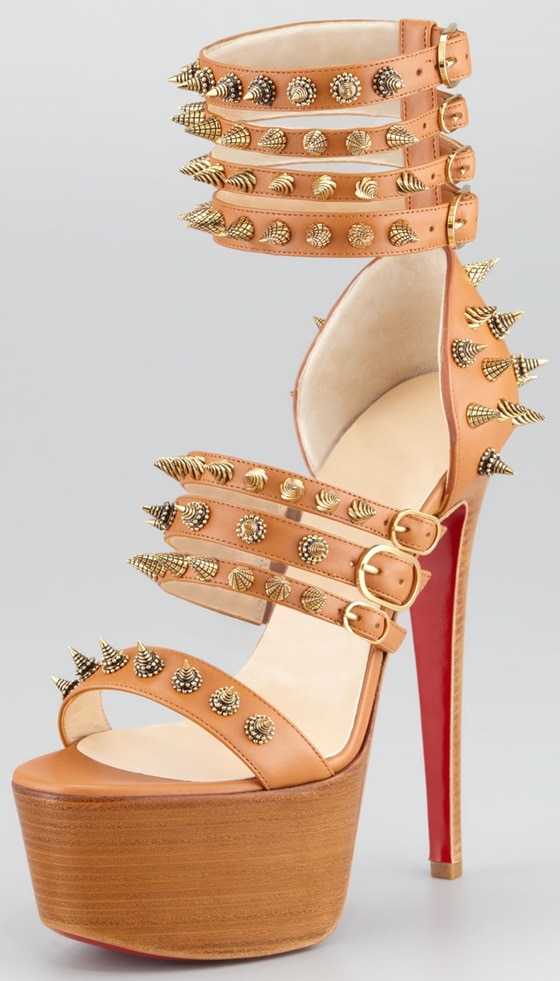 Christian Louboutin "Botticellita" Spiked Platform Sandals, $3,995
Credit: WENN