After ruling the Billboard charts for the past decade and a half, last month she received high praises and strong Oscar buzz for her starring turn as veteran stripper Ramona in the crime-drama movie, Hustlers.
"I've just been working hard for so long, for my whole life, so it's nice," Jennifer Lopez said in a recent SiriusXM radio interview with Hoda Kotb while tearing up.
"Sorry, you guys know that I'm emotional!" "I literally sat in my bed yesterday, and they were sending me all the reviews," she added. "I could not believe it. I was crying. Me and my girlfriend of 20 years were sitting there, and she was trying to film me…. I was like, 'Oh my God.'"
Just one month after the premiere of Hustlers, Jennifer Lopez is already preparing to return to the spotlight with yet another movie.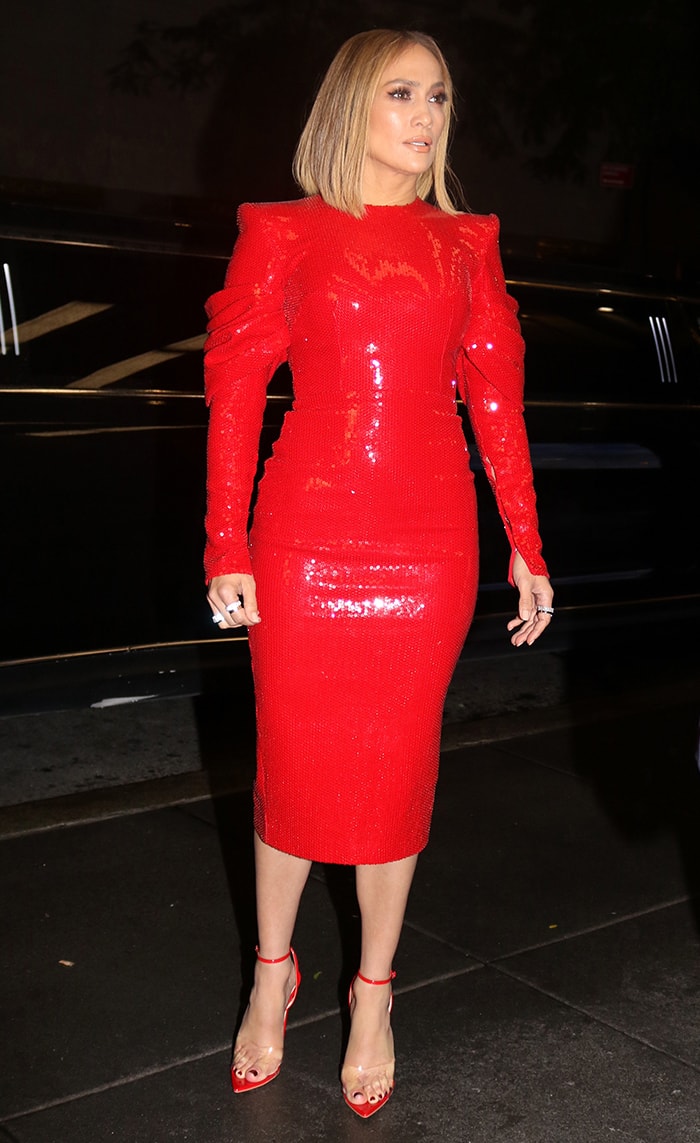 Jennifer Lopez films upcoming romantic-comedy Marry Me outside the NBC Studios in New York City on October 3, 2019
The 50-year-old actress flashed her legs while filming for her upcoming romantic-comedy film, Marry Me, outside the NBC Studios in Manhattan a few weeks back.
J.Lo wore a red Alex Perry Fall 2019 sequin-embellished bodycon ($2,400 at Moda Operandi), which clearly emphasized her famous curves. The figure-hugging midi dress features '80s-inspired padded shoulders with draping split sleeves and a full zip at the back.
Jennifer Lopez looks glamorous in a red Alex Perry sequined midi dress
J.Lo had her shoulder-length hair parted in the middle and styled sleek straight, while her face was glamorously made up, with lash extensions to highlight her eyes.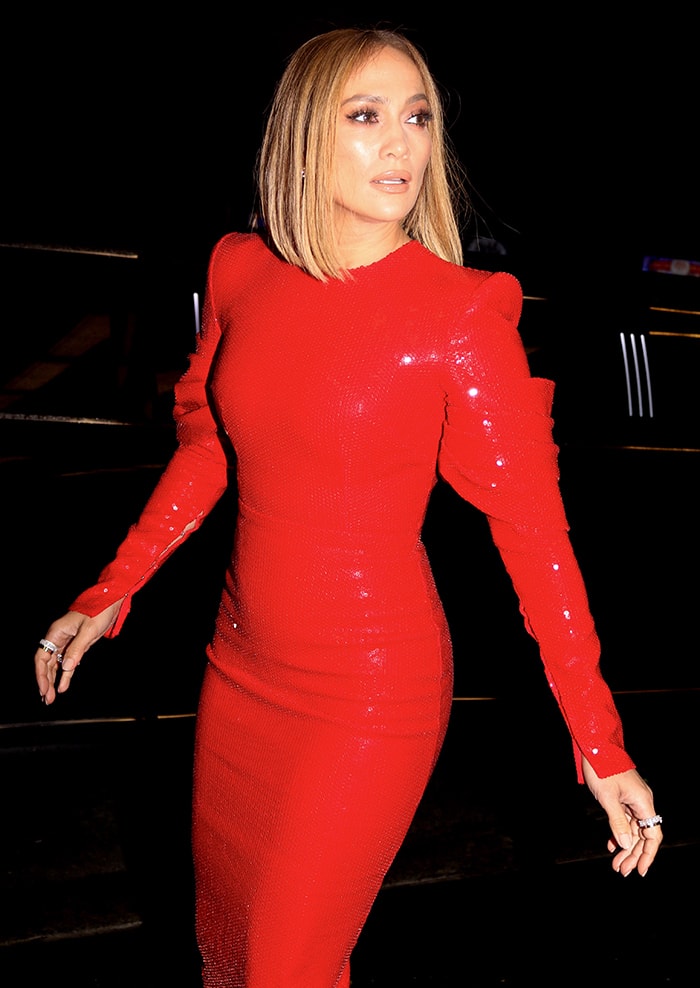 Jennifer Lopez sports sleek center-parted hair and eyelash extensions
To complete the look, the mom-of-two showed off her hot feet in red Gianvito Rossi 'Stark' sandals. Previously worn by Bella Hadid and Kendall Jenner, they feature clear PVC crisscross front straps, wraparound patent leather ankle straps, and about 4-inch heels.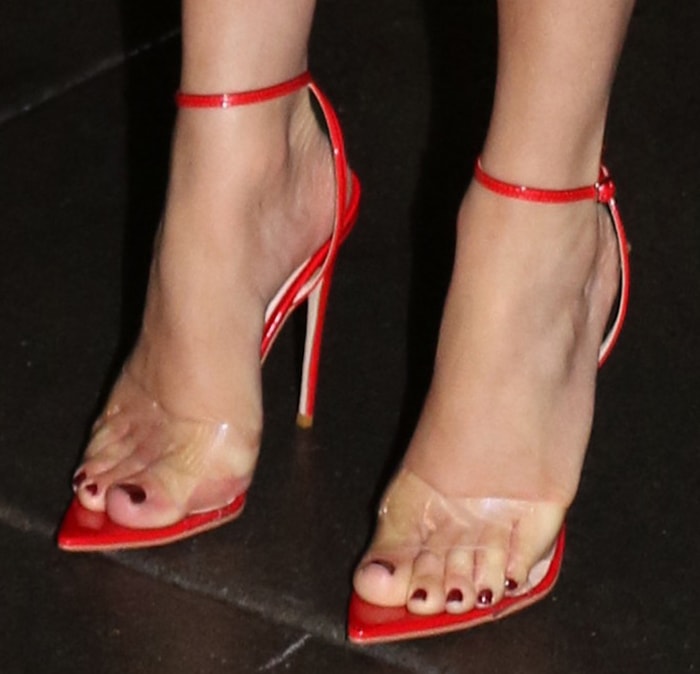 Jennifer Lopez showed off her hot feet in red Gianvito Rossi Stark sandals
Based on Bobby Crosby's novel of the same name that you can purchase at Amazon.
J.Lo plays a pop superstar who, after discovering that her rock-star fiancé is cheating on her with her assistant on the eve of their wedding at Madison Square Garden, melts down on stage and picks a random guy in the crowd to marry instead.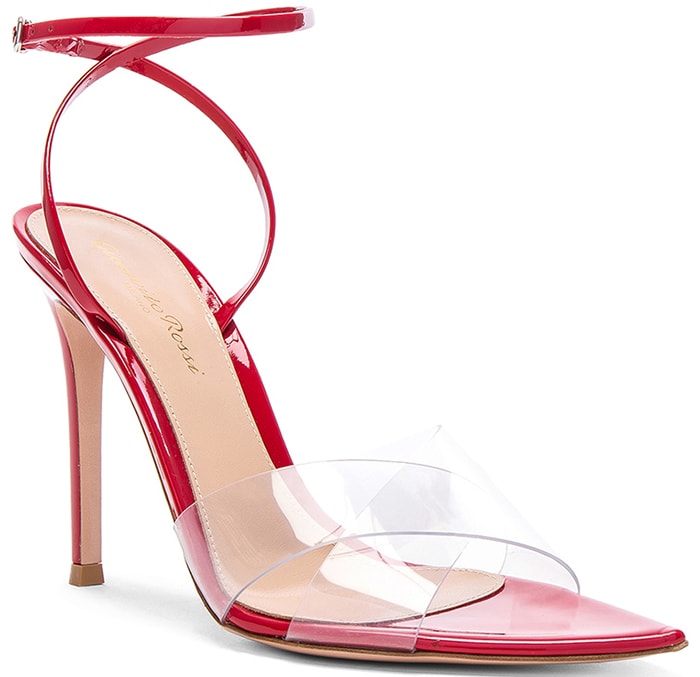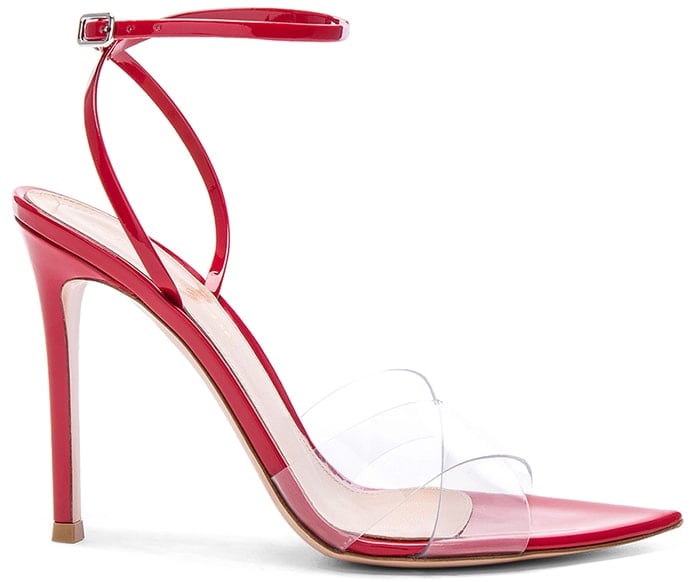 Credit: WENN / Avalon