We thought that strutting the runway of the annual Victoria's Secret Fashion Show for the fifth time would be the best way to end the year, but apparently, model Martha Hunt had other plans for capping off the calendar year.
The model decided to have one last hurrah before finally ushering 2017 out thanks to a sizzling MAXIM magazine cover. Martha's super steamy shots from photographer Marco Santini will grace this December's magazine cover.
Martha celebrated her MAXIM cover at The Plymouth Miami Beach Hotel.
Marth Hunt at the MAXIM December Miami Issue Party held at The Plymouth Miami Beach Hotel on December 8, 2017.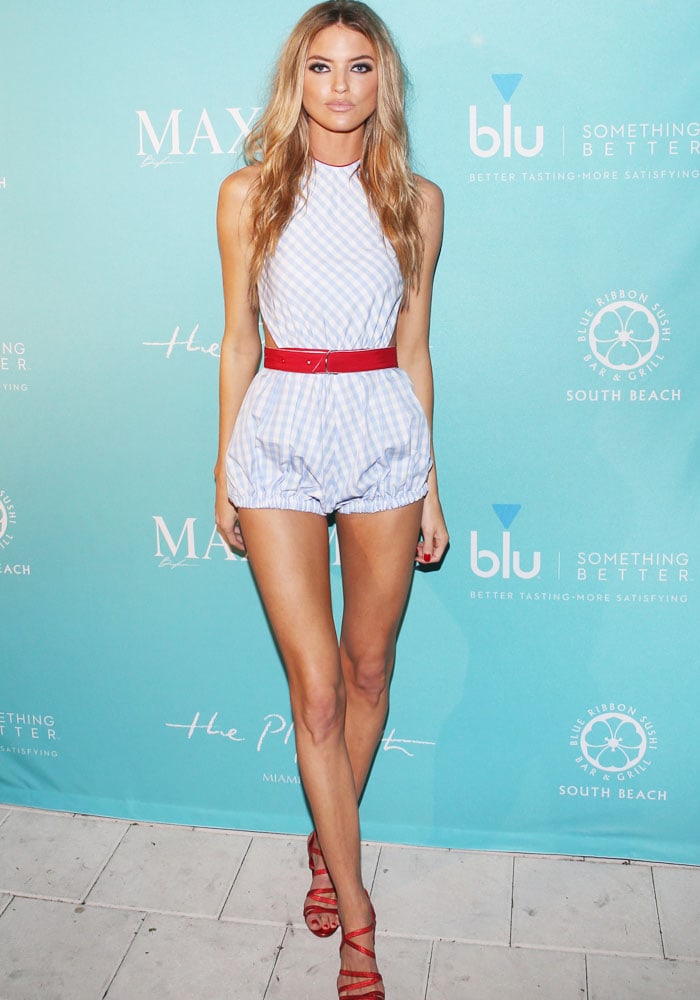 Martha shows off her chic romper from the Adam Selman Spring/Summer 2018 collection.
Martha adds a pop of holiday cheer into her look with a pair of By FAR "Berta" sandals.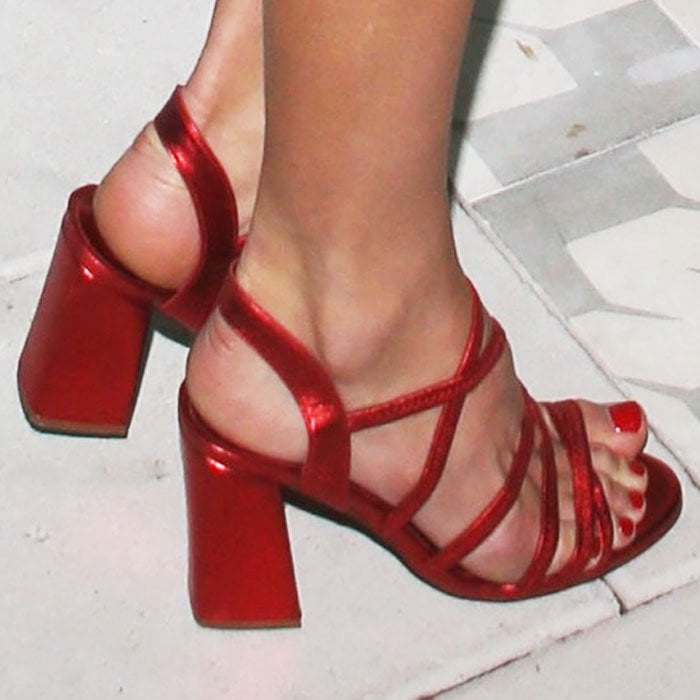 This festive shoe has a chic block heel that's perfect for both casual and formal outfits.
Martha channeled Dorothy from the "Wizard of Oz" in a chic summery romper from Adam Selman's Spring/Summer 2018 collection. The checkered piece is perfect for lounging around poolside — something that Martha actually did as she launched her Maxim cover.
Martha's shoes didn't actually glitter, but her metallic By FAR "Berta" strappy sandals did add a bit of shimmer to the thematic look.
Martha wore her hair down in sexy beach waves, keeping her eyeliner game strong and her lips nude.
Martha bares her toned back in the backless summer suit.
The model paired her summery look with beach waves and nude lips.
Martha only had three words for her magazine cover launch: "That was wild."
The VS Angel uploaded decent event photos on her Instagram, so we can only wonder what her three-word caption referred to.
MAXIM uploaded a photo of the model mid-celebration with her arms up in the air captioned "Hands up for @marthahunt's December issue party."
At the celebration, Martha talked about her busy work schedule, and mentioned that she strives to make time for herself despite the fact that she never seems to be home.
Martha celebrates her MAXIM cover at the poolside of The Plymouth Miami Beach Hotel.
The By FAR "Berta" sandals have barely-there straps that are made out of 100 percent Italian soft leather. The insoles are made from 100 percent Italian polished goatling leather.
The sandals are available in red, caramel brown and bronze, and are perfect for day-to-night outfits. From denims to slip dresses, the By FAR "Berta" sandals might just be your next go-to pair.
You can purchase these beautifully crafted sandals at By FAR.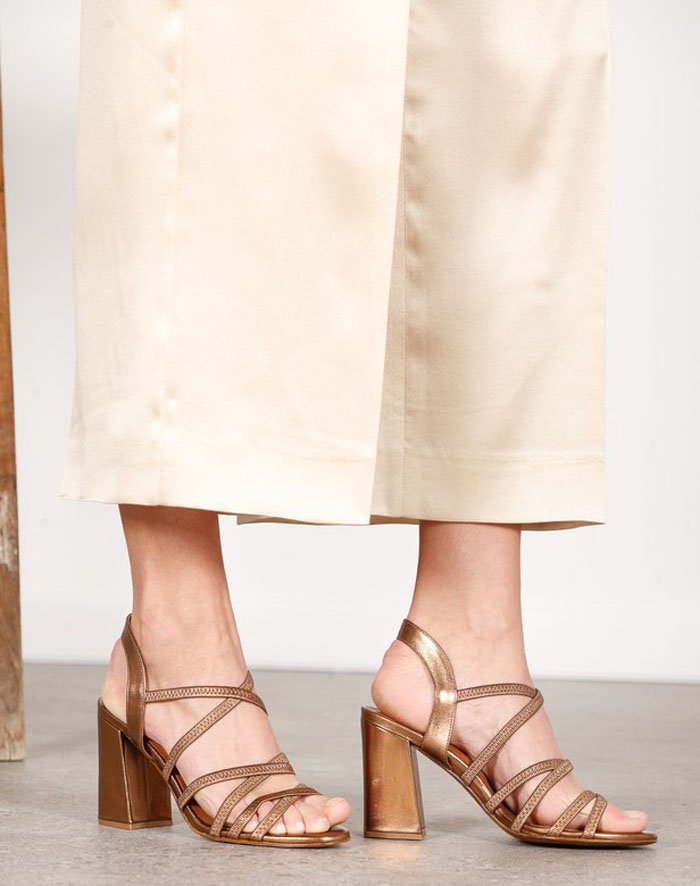 By FAR "Berta" strappy sandals, $258.34 (original: $430.57)
Credit: MAXIM's Instagram / Derrick Salters / WENN