It's no secret that Mel B and Simon Cowell have a cat-dog relationship. Ever since the former Spice Girl stepped onboard "America's Got Talent," she and Simon have publicly disagreed on more than one thing.
During a recent live broadcast of the show, things got particularly tense for the two… which didn't end well for Mel's dress.
Mel walked out on the notoriously upfront Simon during the live specials of "America's Got Talent" after Simon made some pretty inappropriate comments about Mel's failed marriage.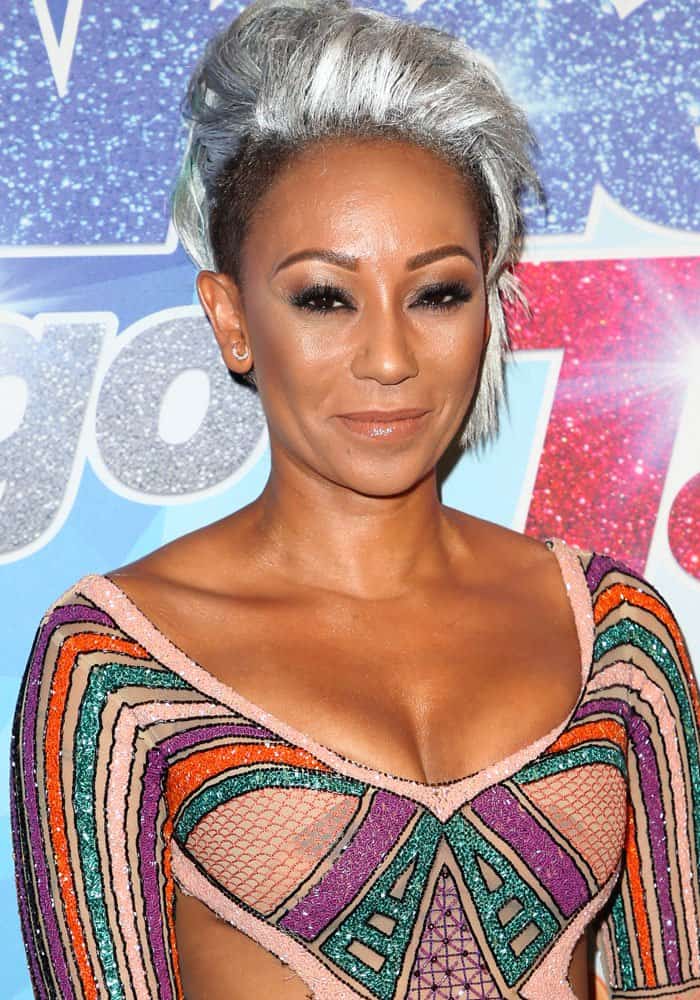 Mel B at "America's Got Talent" season 12 quarter final live show in Los Angeles on August 22, 2017.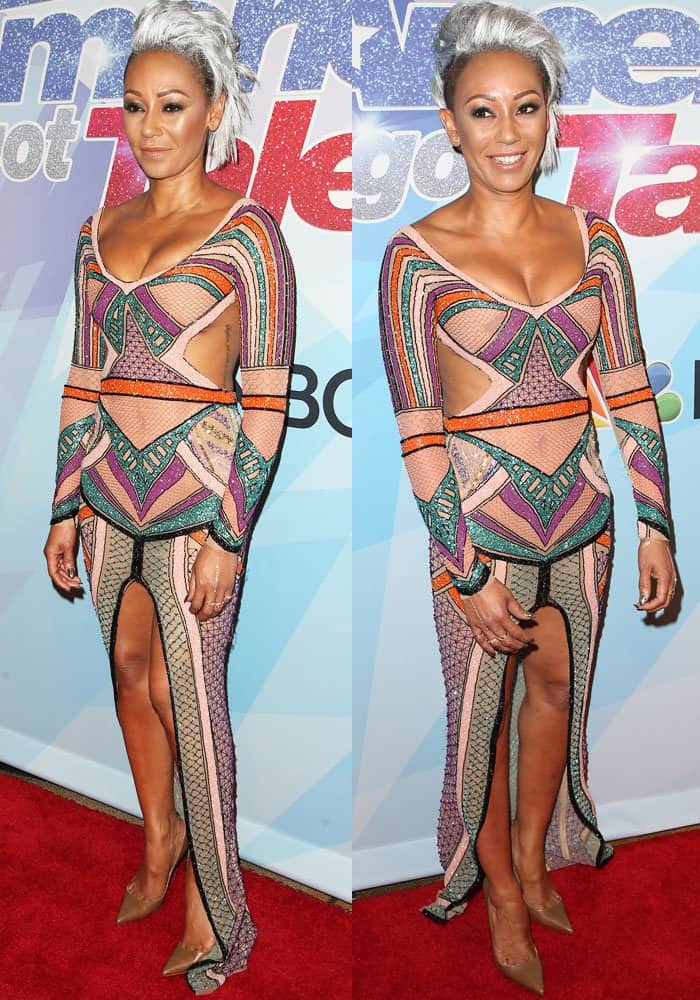 Mel B still showed up for the post-show red carpet despite her scuffle with Simon Cowell.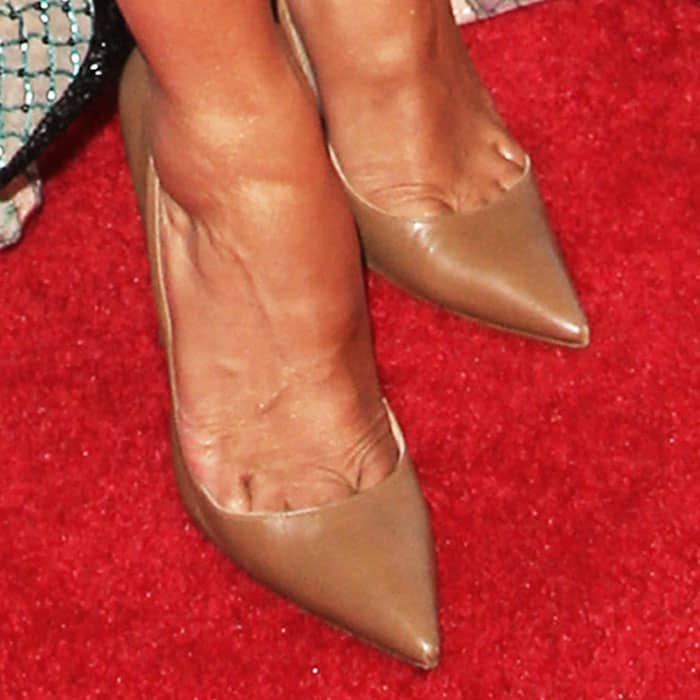 Mel pairs her multicolored dress with the Christian Louboutin "So Kate" pumps.
Luckily, Mel did a quick 180 from a recent appearance, where she wore one of the most awkward outfits we've seen this year.
The mother-of-three wore an impressive fully-beaded dress that showed off her toned legs with a front slit. The dress also featured side cutouts, a low neckline and a scooped back. Mel finished the look with a pair of "So Kate" pumps from Christian Louboutin.
Unfortunately during her scuffle with Simon, Mel tore the straps holding the back of her dress in place.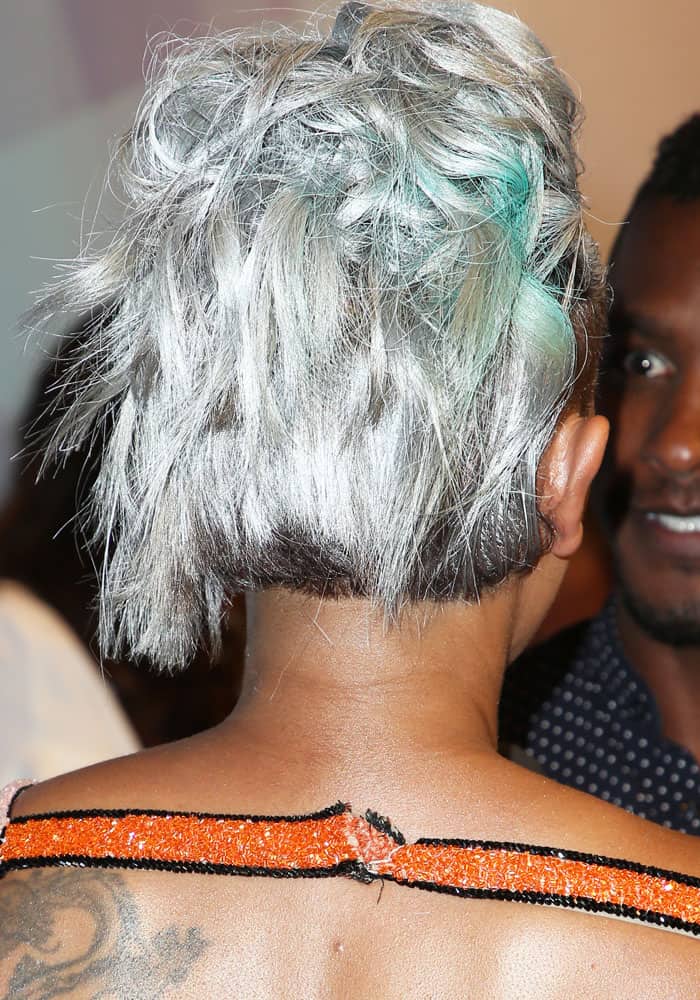 Mel B sports a new silver hairdo and a visibly torn dress strap.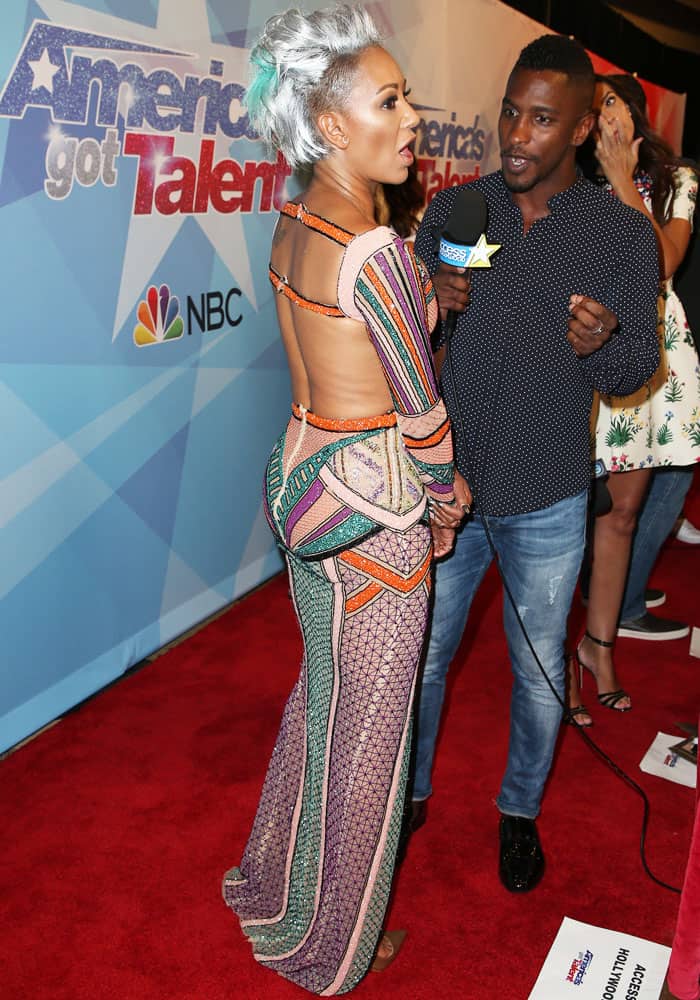 Mel B gives her two cents on her water-splashing incident with Simon.
We're not huge fans of how the coloring of the dress pairs with Mel's skin tone, but we'll take this over her previous horrendous outfit. We also think she could have ditched the pumps for a classy pair of sandals.
During the live episode, Simon commented, "I kind of imagine this would be like Mel's wedding night — a lot of anticipation, not much promise or delivery." This prompted Mel to throw water at Simon before storming off set.
Mel is currently processing her divorce from estranged husband Stephen Belafonte.
Shop the Christian Louboutin "So Kate" pumps in a variety of choices at Barneys New York, Neiman Marcus, Bergdorf Goodman, Nordstrom, Saks Fifth Avenue and Net-A-Porter.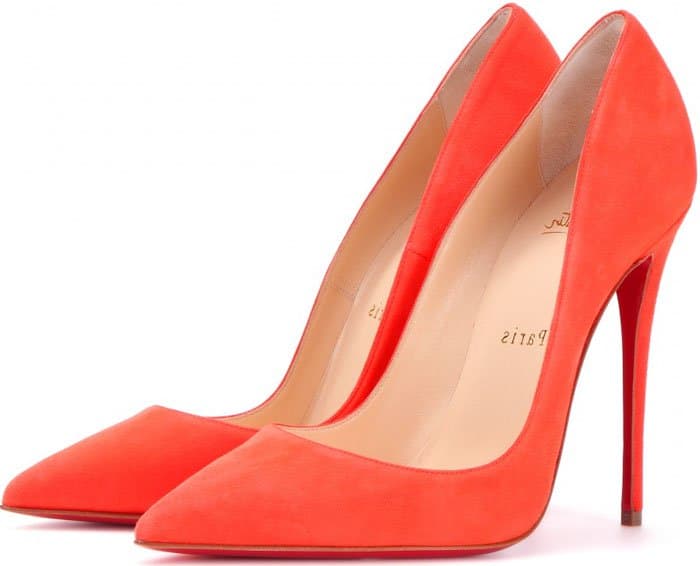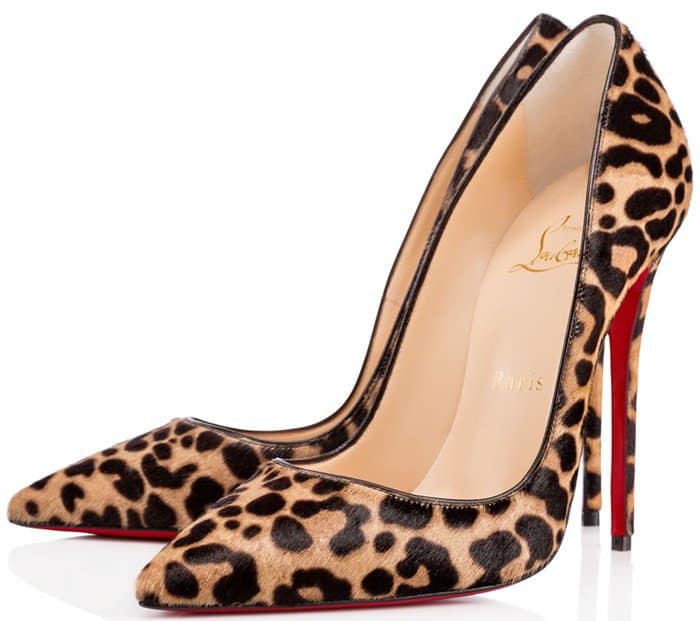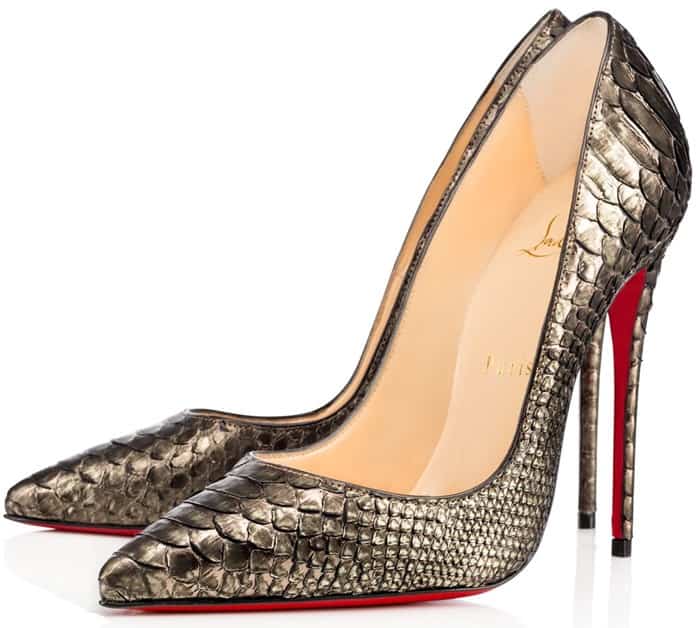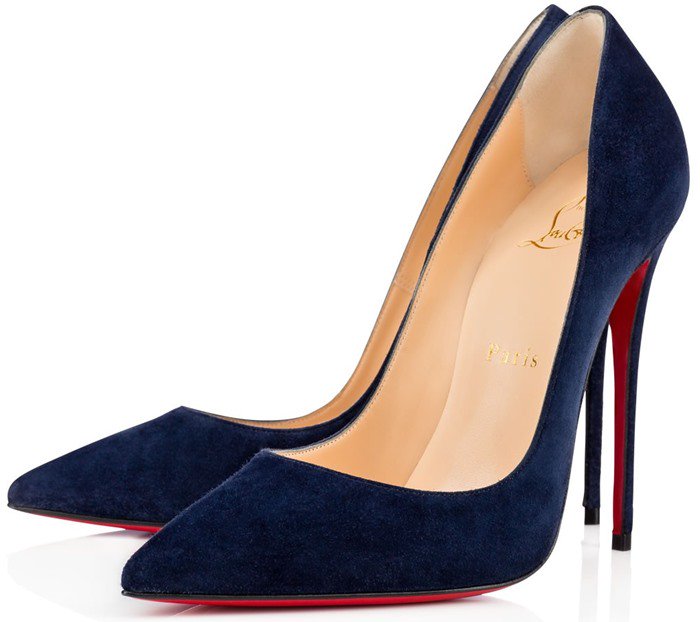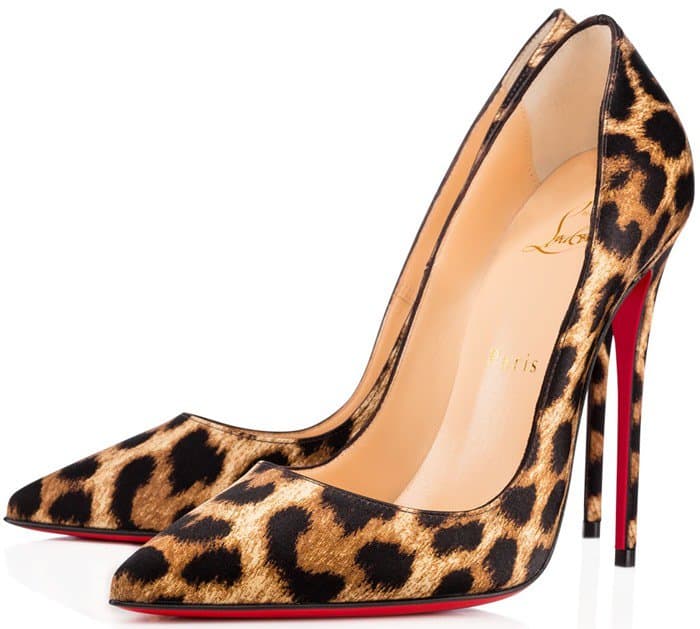 Christian Louboutin "So Kate" pumps, $675 – $825
Credit: FayesVision / WENN