Melissa George attended the world premiere of her latest movie "Don't Go" in a pair of absolutely adorable red-heart-embellished pumps. We normally wouldn't advocate wearing white shoes with a black ensemble, but we're loving it in Melissa's case.
The Australian-American actress even matched her cute heels with a sparkly, beaded red heart on the side of her strapless black-velvet top. She rounded out her look with a red leather clutch and her massive diamond engagement ring, which we first spotted on her at the Schiaparelli Fall 2018 Couture show earlier this month.
Melissa George matching her red-hearts white-patent ankle-tie pumps with a red-heart-embellished black-velvet strapless top, a red-leather clutch and black high-waisted pants.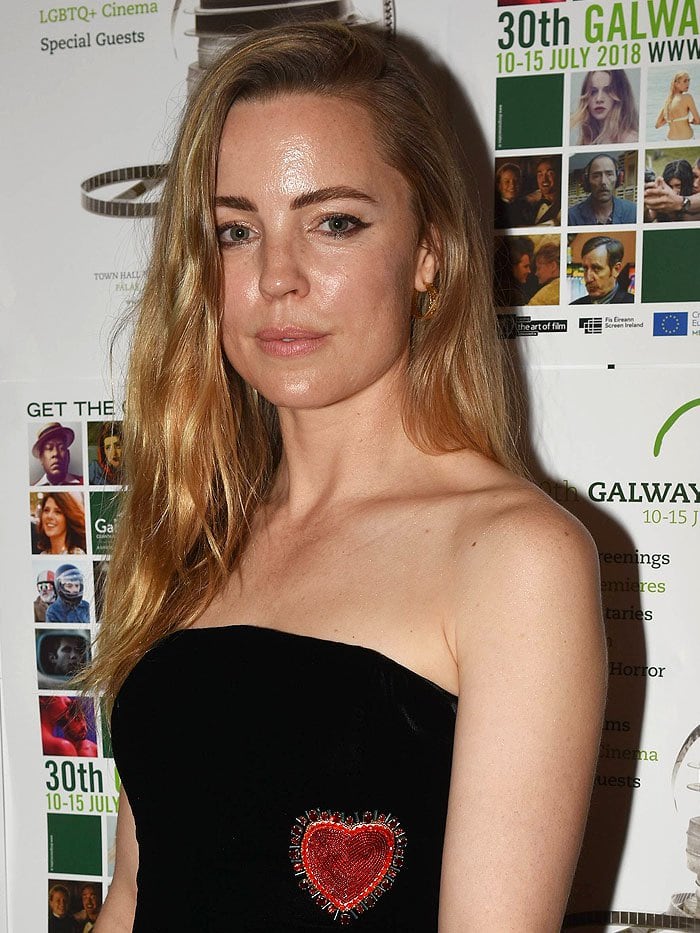 Melissa George in a strapless black-velvet top with a beaded red heart embellishment
Melissa George attending the world premiere of "Don't Go" held as part of the 2018 Galway Film Fleadh at Town Hall Theatre in Galway, Ireland, on July 14, 2018.
Can you help us ID Melissa's white-patent pumps with red heart cutouts? Note the red tint on the chunky clear heels.
Melissa George's sexy feet in white-patent ankle-tie pumps with red hearts and red-tinted chunky clear heels
It seems like we've found another celebrity shoe lover in Melissa George. The "Grey's Anatomy" star loves gorgeous heels so much that she couldn't stay away from wearing a pair even while heavily pregnant with her first son.
Credit: WENN