DJ Mia Moretti was one of the big names that attended McDonald's Premium McWrap Launch Party on Thursday.
In addition to being a popular DJ, she's also a favorite in the fashion industry. Her style is at times unique, and her footwear choices superb. Some of you may not like her style, but Mia's shoes are usually bold and modern.
To the McDonald's event held at Paramount Pictures Studios, Mia sported a pair of Cole Haan heels that matched her girly spring ensemble.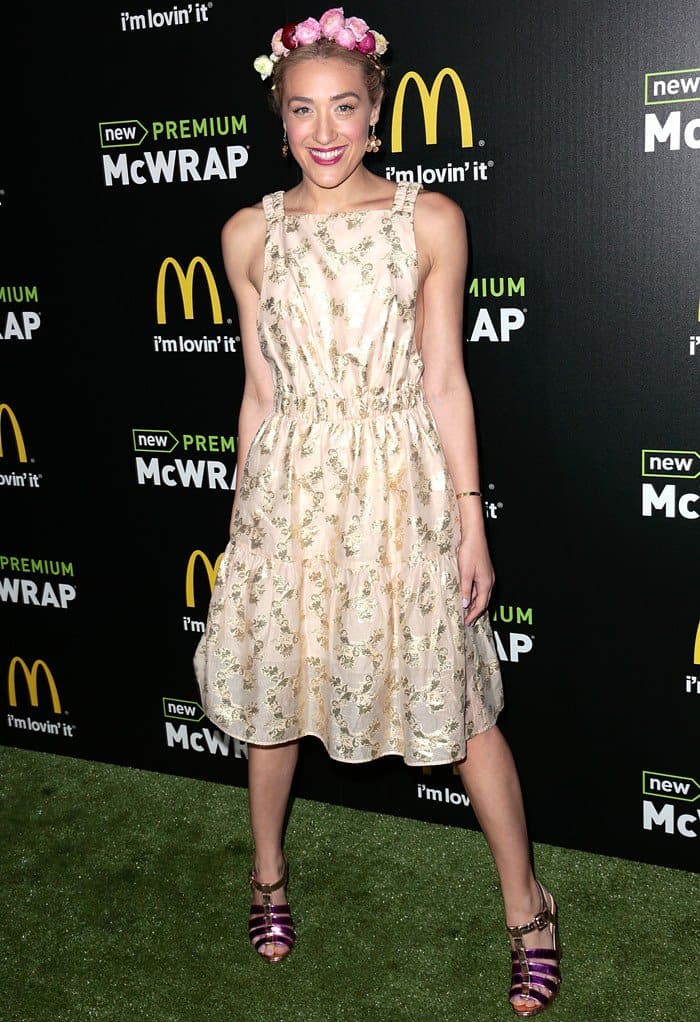 Mia Moretti at McDonald's Premium McWrap Launch Party held at Paramount Pictures Studios on March 28, 2013
DJ Mia looked so feminine in this outfit. Her light champagne-colored dress with gold flower vine prints and her floral headpiece made her look both girly and spring-ready.
To match the femininity of her outfit, she completed the ensemble with a pair of metallic strappy heels in a fuchsia and champagne combination by Cole Haan from the Jen & Oli Chelsea Collection. The mirrored leather material makes these sandals stunning. They feature strappy uppers with peep toes and buckled ankle straps, and the design is finished with block heels each measuring about 4.5 inches to boost height.
Check out the other color versions below:

Cole Haan Jen & Oli Chelsea Collection Sandals in Champagne/Fuchsia, $428
Cole Haan Jen & Oli Chelsea Collection Sandals in Gray/Burgundy/Navy Suede, $528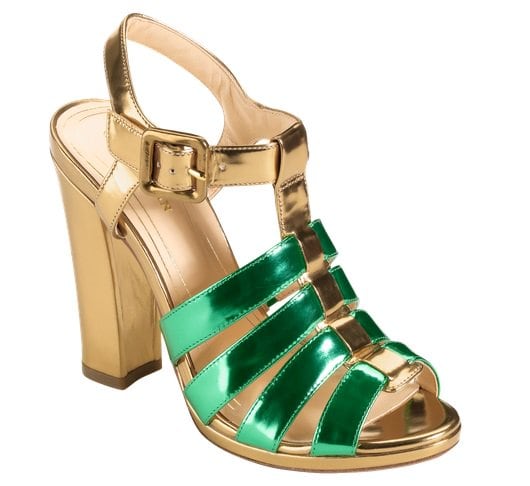 Cole Haan Jen & Oli Chelsea Collection Sandals in Metallic Gold/Green, $428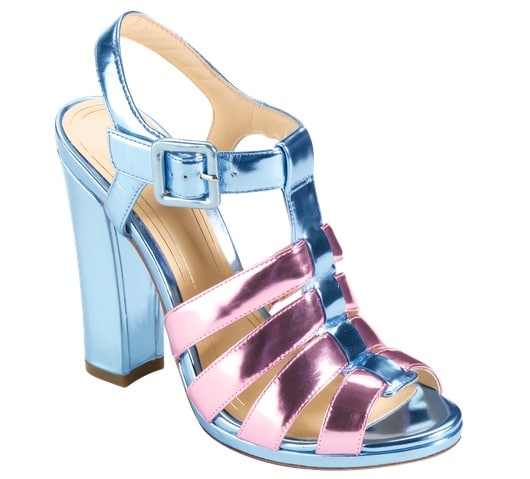 Cole Haan Jen & Oli Chelsea Collection Sandals in Metallic Light Blue/Pink, $428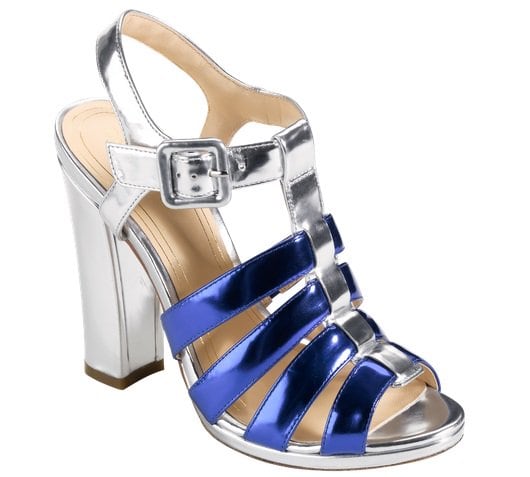 Cole Haan Jen & Oli Chelsea Collection Sandals in Metallic Silver/Blue, $428
Cole Haan Jen & Oli Chelsea Collection Sandals in Multicolor Suede, $528
Cole Haan Jen & Oli Chelsea Collection Sandals in Burgundy Suede, $528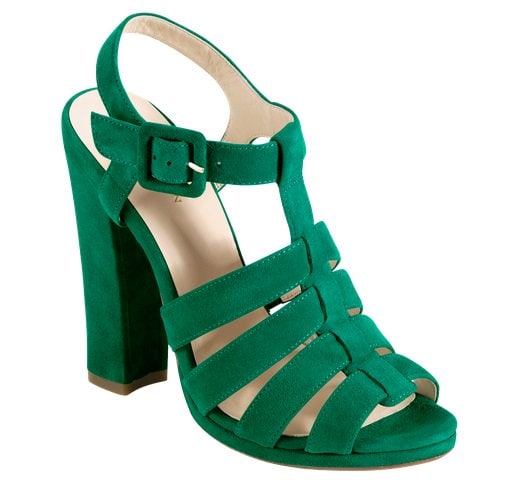 Cole Haan Jen & Oli Chelsea Collection Sandals in Green Suede, $528
Credit: Brian To/WENN