Is it just us, or do you also think Miley Cyrus' shocking antics are getting crazier by the minute? At the 2013 MTV Music Video Awards held yesterday, the former Disney cutie not only arrived in a rather unusual '80s-inspired Dolce & Gabbana outfit decorated with multicolored stones but also paired the look with a strange hairdo and performed half-naked onstage (twice!) while singing with Robin Thicke and a bunch of twerkin' bears.
Truth be told, we support her quest for ultimate self-expression and we understand that she's just young and trying to enjoy life, but we were kind of hoping she would do it with a bit more poise. And taste.
Of course, Miley isn't here today merely because she stole the spotlight with her jaw-dropping performance yesterday. The former Hannah Montana actually arrived at the event in a pair of sassy super platforms that we couldn't quite forget. They were covered in black satin and were pretty gorgeous.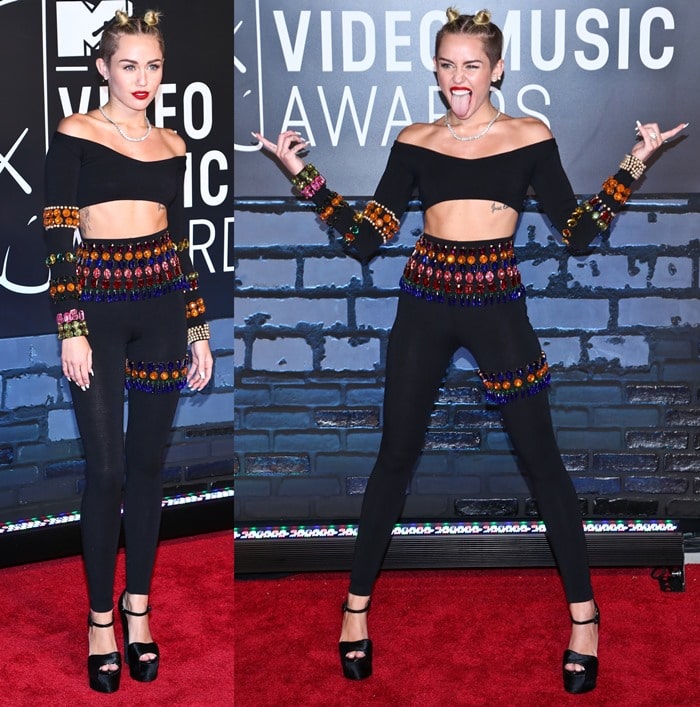 Miley Cyrus in a beaded spandex outfit paired with super platform sandals at the 2013 MTV Music Video Awards in Brooklyn, New York, on August 25, 2013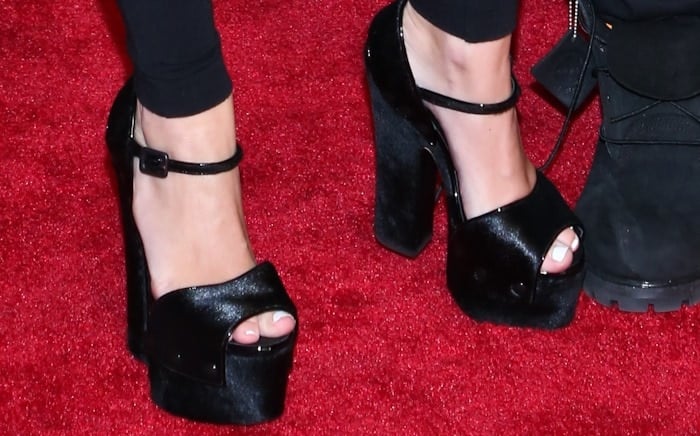 Miley Cyrus wearing platform sandals from Giuseppe Zanotti's Fall 2013 collection
Do you like Miley's getup? Her "costume" may have earned a few thumbs down, but at least she had the sense to slip into a pair of stylish heels, right?
Miley's platform sandals are from Giuseppe Zanotti's Fall 2013 collection. The exact pair isn't available online, but you can find the classic leather (with gold studs) variant on the Giuseppe Zanotti website if you would like to check it out. They feature extra-thick 7 cm platforms and heels that are a nasty 18 cm tall.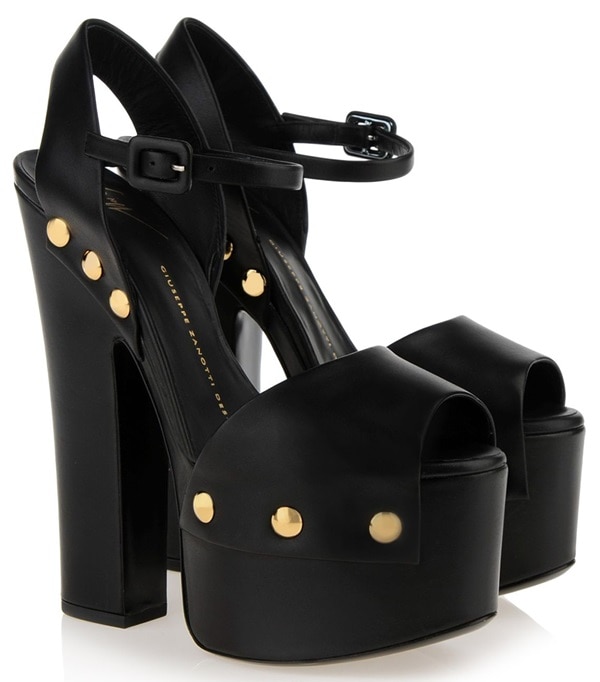 Giuseppe Zanotti Platform Sandals, €785
For her performances, Miley gave the sandals some rest and switched into a pair of mystery creepers. Of course, we were too distracted with her raunchy moves to even ponder whether or not the shoes worked with her barely there outfits.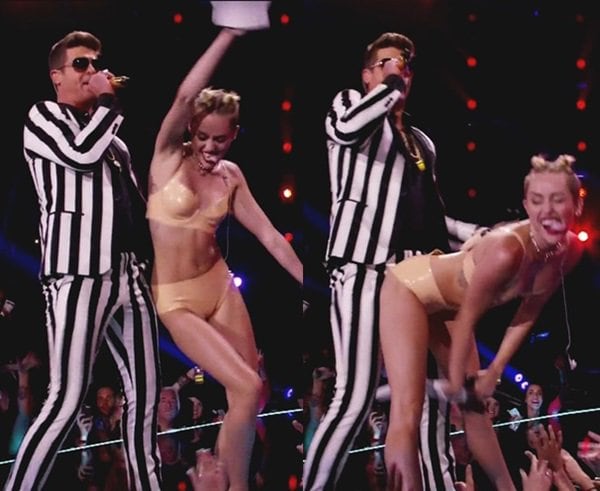 If you want Miley's sandals, they're yours for a hefty €785. Or feel free to grab these snazzy substitutes we put together for you to consider: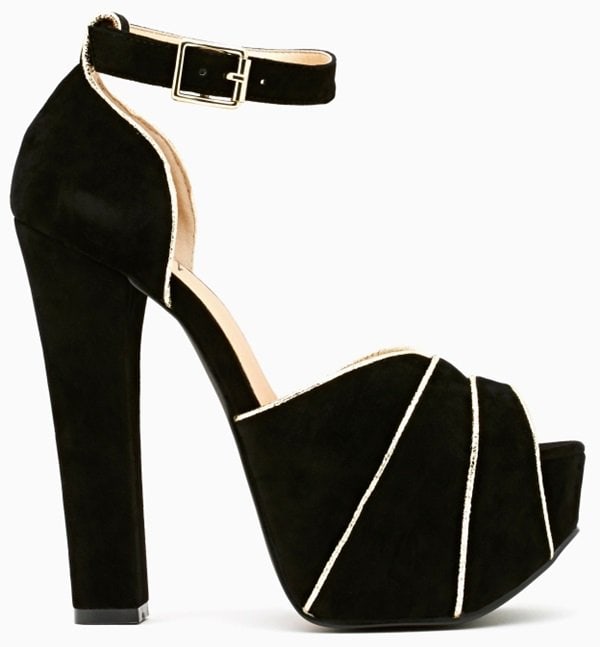 Love Dream Platform Sandals, $95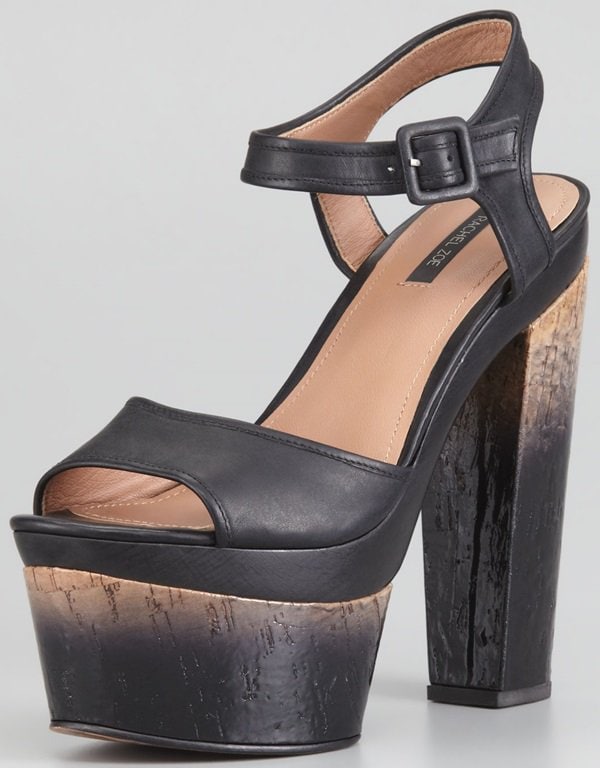 Rachel Zoe Evelyn Degrade-Heeled Sandals, $395
Credit: Andres Otero/Ryan/WENN