British actress Minnie Driver was spotted looking rather beachy the other day. The mom-of-one joined a few other celebrities at the Revolve Beach House to attend a children's birthday party. Minnie's outfit for the happy occasion consisted of a bright orange asymmetric tunic that showcased just a teeny-tiny bit of her bum, a pair of cool sunnies, and studded suede flatform sandals.
It was a really sexy getup finished with tousled waves and well-appointed nail polish. With the Cali-girl vibe she went for, you would never have thought she was born and raised in London.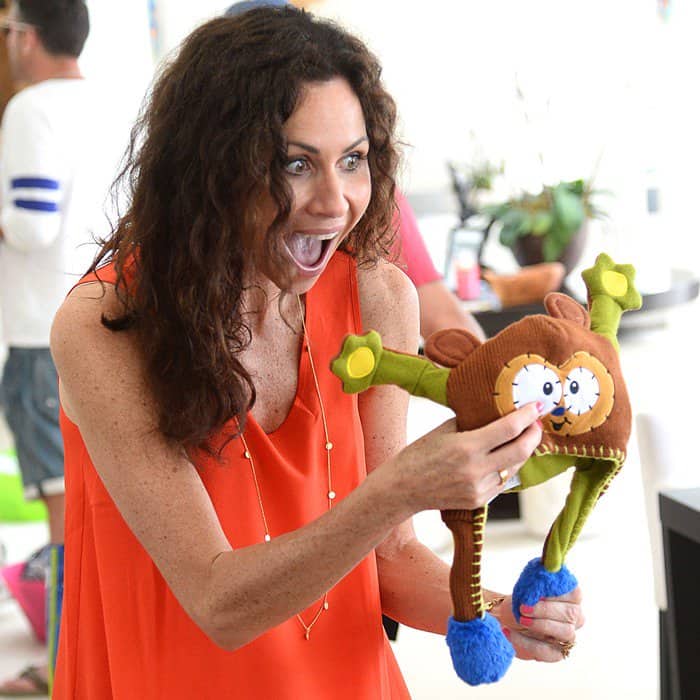 Minnie Driver at a children's birthday party at Revolve Beach House in Malibu, California, on July 21, 2013
How do you like her style?
We think she looked fabulous! For one, the bright orange frock (if you can call it that) was not only gorgeous on her skin, but it was insanely flattering, too. Also, we love her choice of footwear. Those caramel brown studded sandals punctuated her look oh-so perfectly; it was a spot-on mix.
Now, speaking of Minnie's flatforms, do you like them?
They come with gold cylindrical studs instead of the usual pyramidal ones, and they're also quite thick and chunky. While that may not sound so good on paper, they're actually very wearable and versatile. No word yet on where she got the pair, but we get the feeling the shoes are from Prada. What do you think?
The following Prada sandals come with heels, but the studs, the buckles, and the front straps are very similar: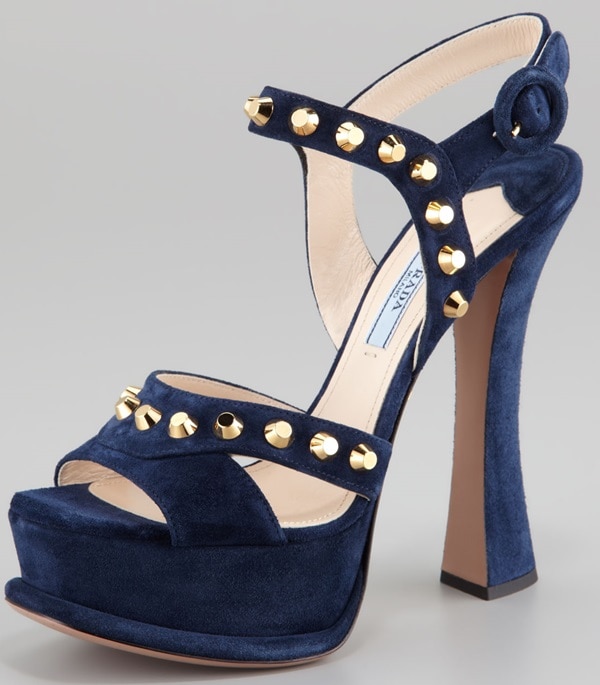 Prada Studded Suede Ankle Wrap Sandals, $950
We also came across this style from Prada. It has a simpler design and doesn't come with studs. However, this pair uses the same brown suede material as Minnie's sandals.
Prada Sport Suede and Jute Platform Sandals in Caramel, $490
That said, if it's Minnie's look you're after, you can easily steal it without having to spend hundreds of dollars. Try these wedges from Michael Antonio instead. These retail at an easy $60 a pair. Wear them with a bright orange tunic, and you're done!
Michael Antonio 'Gansa' Sandals in Tan, $60
Credit: Ryan/WENN