We admit that we were taken aback by Miranda Kerr's pairing of an orange dress with spotted pumps at first. But we recovered quickly; the mixing and matching was unexpected, but Miranda put her magic on it and made the unrelated pieces somehow look put together.
Miranda tried to do the odd pairing again at the Samantha Thavasa Golf Ladies Tournament that she flew to Japan for. This time around, she experimented in pairing a sequined floral lace dress with edgy pyramid-studded sandals. Sure, the sandals are in girly rose pink, but all those studs and the thick heels make them much too heavy to wear with a delicate floral dress.
What do you think? Is Miranda Kerr making this floral dress with studded sandals outfit work? Analyze the pictures and the shoe closeups below, and tell us if you think the Australian model still hasn't lost her touch as a street-style star.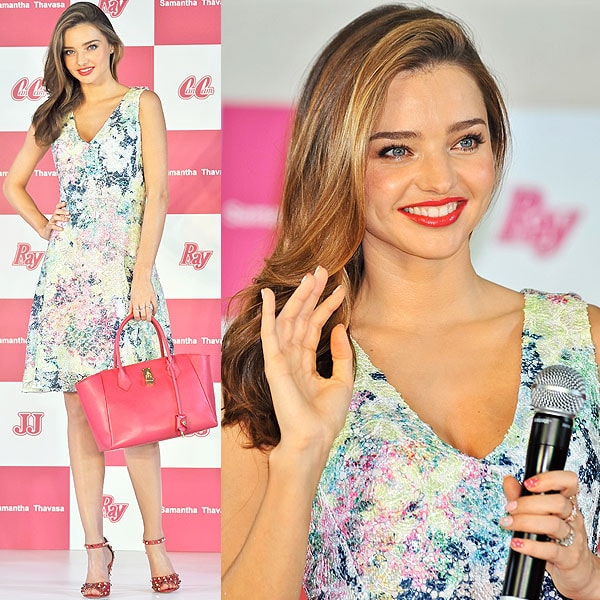 Miranda Kerr at a photoshoot during the Samantha Thavasa Ladies Tournament at Eagle Point Golf Club in Ami, Japan, on July 19, 2013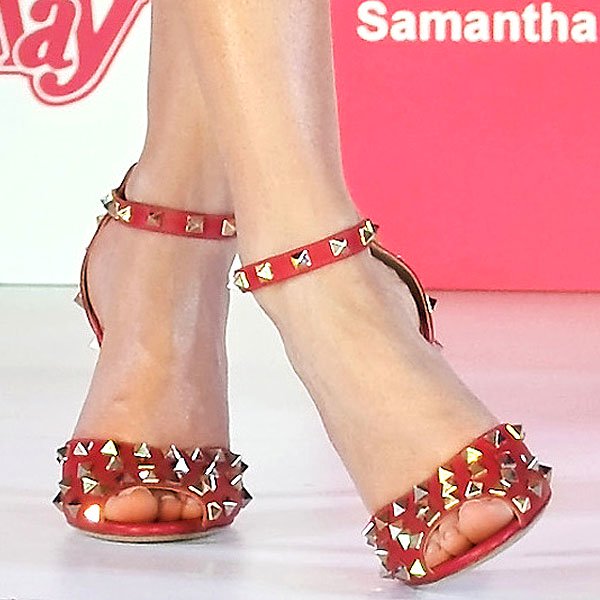 Closeups of Miranda Kerr's studded sandals
If you're not a fan of Miranda Kerr's pairing here, what would you wear with these Valentino sandals instead?
Valentino "Rockstud" Sandals, $1,095
Credit: Kento Nara/Future Image/WENN