From the popular to the unpopular… in shoe choices that is!
While Olivia Wilde donned celebrity must-haves Christian Louboutins at the 2011 Golden Globe Awards, Helena Bonham Carter took the fashion road much, much less traveled and wore these shoes that not a lot of people would even think of wearing in the first place. Not because the shoes themselves were hideous, unwearable or over-the-top, but because the left and right pairs were of two different colors. In fact, they even look like two different types of ankle strap pumps! Check out the close-ups below: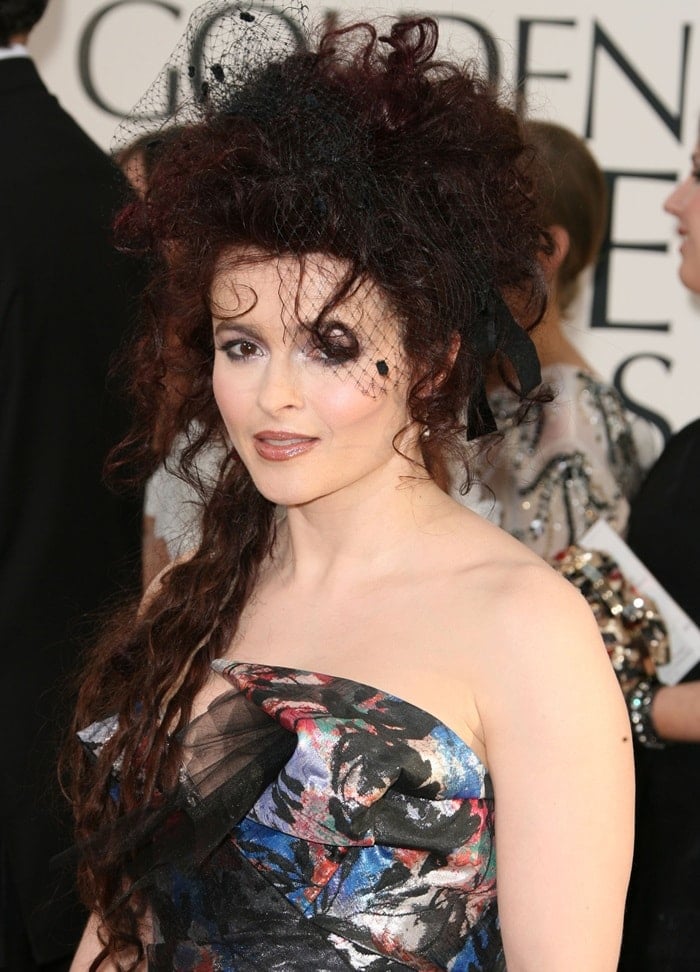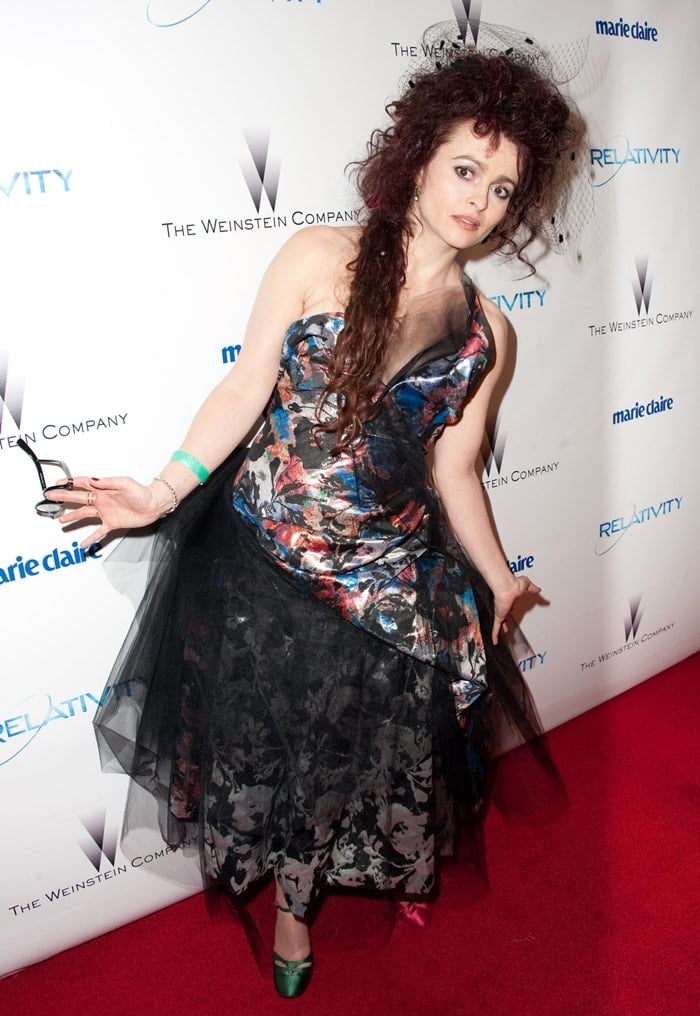 Helena Bonham Carter poses for the cameras on the red carpet at the 2011 Golden Globe Awards held at The Beverly Hilton Hotel in Beverly Hills, California on January 16, 2011
Helena Bonham Carter's one green shoe and one red shoe
Helena Bonham Carter wore one green shoe and one red shoe and totally stole the spotlight when she arrived at the awards show. The English actress wore her mismatched shoes with a Vivienne Westwood metallic satin and tulle gown, and completed her look with a black net headdress and blacked out sunglasses with round frames.
This is one weird and wacky red carpet look but you can say that this is just Helena Bonham Carter being Helena Bonham Carter. I love how she's carrying this whole look with complete confidence and I even love that her already mismatched shoes don't match a single color on her Vivienne Westwood dress.
This is Helena Bonham Carter's signature style and she is just OWNING it.
Do you think you could own a look like this too and wear mismatched shoes out in public?
Credit: WENN