Alexa Chung is undeniably one of the biggest fashion icons all around the world, and Mollie King, member of girl-group "The Saturdays," is fully aware.
Not only does Mollie love that Alexa is a fellow Brit, Mollie also seems to genuinely be a fan of Alexa's style. In fact, the singer recently wore one of the pieces from Alexa's recently launched clothing line on a radio show.
Mollie was spotted outside BBC Studios to promote her stint on "Strictly Come Dancing" in London.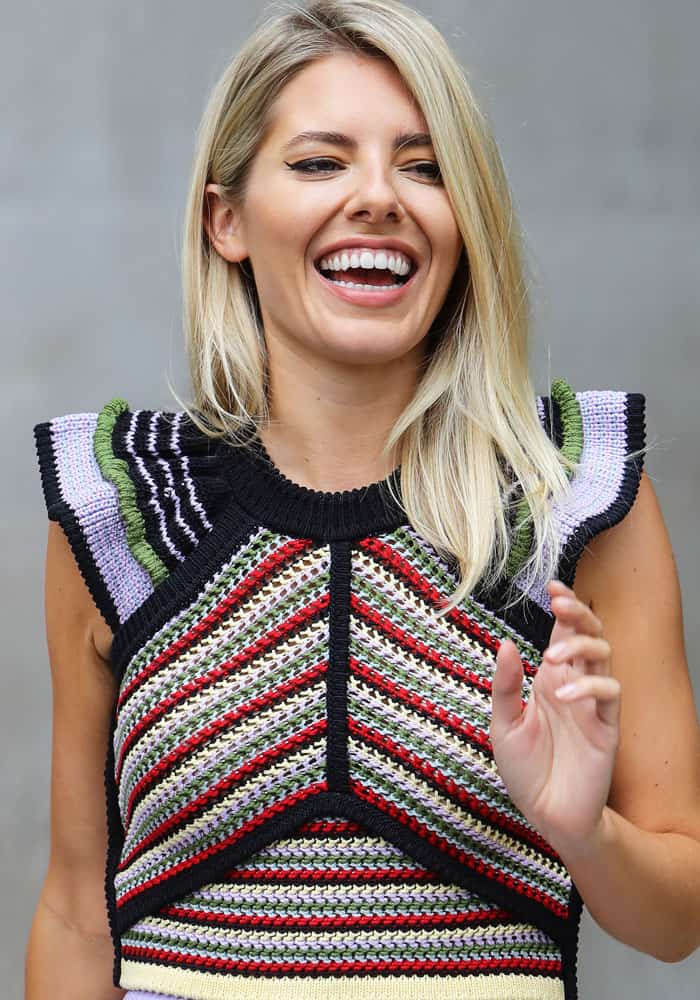 Mollie King leaves the BBC studios in London on August 7, 2017.
Mollie shows off a crochet top from Alexa Chung's first clothing collection.
Mollie paired a lavender skirt with a ruffled crochet top from Alexa Chung's namesake line, which was launched a little more than two months ago.
While we love that Mollie decided to ditch the matching crochet skirt offered by the line and go rogue with her pairing, we're not really feeling her shoes at all.
Mollie finished the look with a pair of Stella McCartney platform sandals that left us scratching our heads in puzzlement.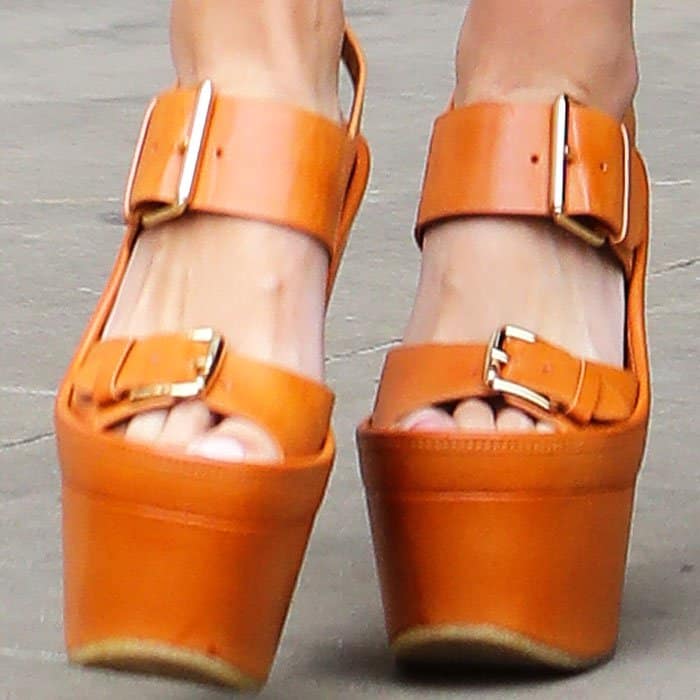 Mollie makes an unlikely pairing with the towering Stella McCartney platform sandals.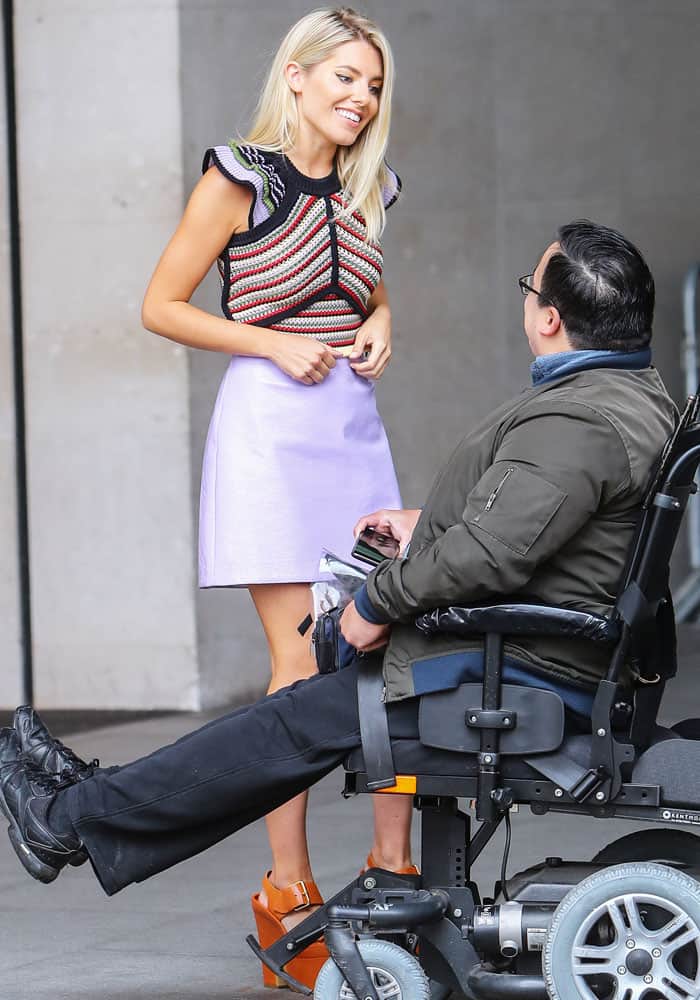 Mollie talks to one of the fans outside BBC Studios.
Don't get us wrong — we appreciate the spunky British fashion attitude, and we're always game for some good fashion experimentation, but we think these shoes are just flat-out ugly.
Maybe they would have looked mildly acceptable when paired with flared jeans or wide-legged pants? Regardless, they just dragged Mollie's entire look down.
However, Mollie was in high spirits as she talked about her upcoming dancing stint. The singer claimed that she's always slow to pick up choreography when it comes to dancing with her girl-group, but she always gives it her best shot anyway.
Shop Mollie's Stella McCartney platform sandals at Farfetch and Barneys Warehouse.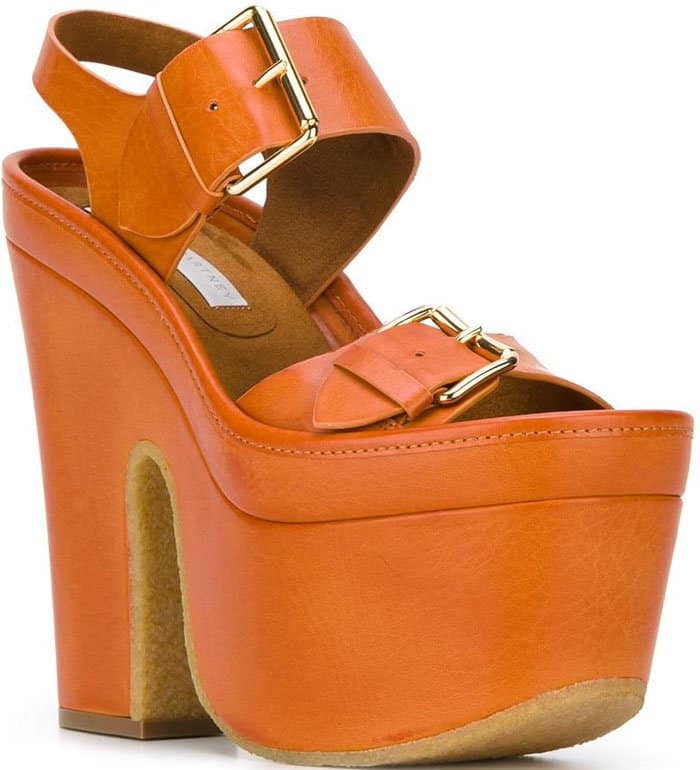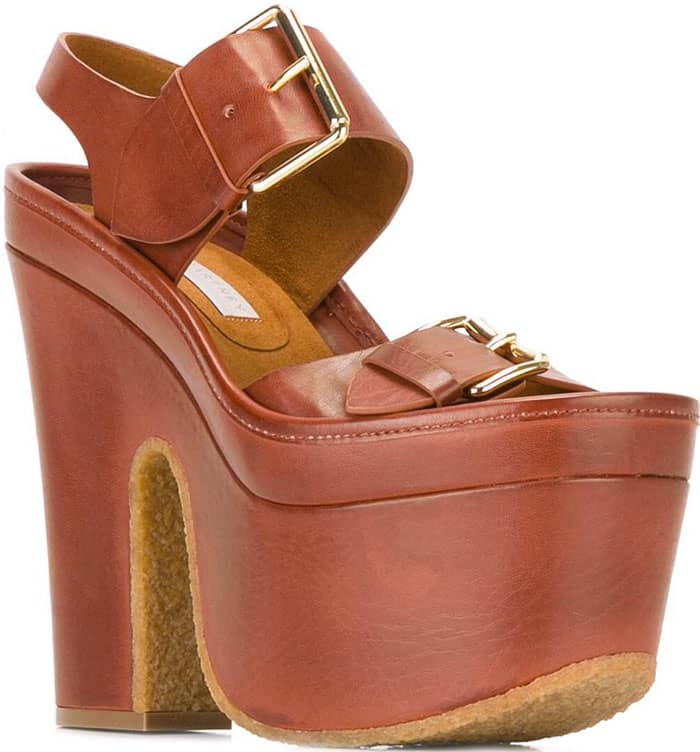 Stella McCartney buckled platform sandals, $326 – $1,085
Credit: WENN