Going public with her MS diagnosis in October 2018, Selma Blair has been open about her personal battle with multiple sclerosis on social media.
Opting for a stem cell transplant and an "aggressive" course of chemotherapy to restart her immune system, earlier this year she was happy to report the positive results of her treatment.
Selma Blair wore white shoes with a black lace dress in Los Feliz for the premiere of her new documentary Introducing, Selma Blair on October 14, 2021 (Credit: Guillermo Proano / WENN)
"A potentially disabling disease of the brain and spinal cord," according to Mayo Clinic, "in MS, the immune system attacks the protective sheath (myelin) that covers nerve fibers and causes communication problems between your brain and the rest of your body."
"I have #multiplesclerosis," Selma wrote when sharing her diagnosis in October 2018. "I am in an exacerbation. By the grace of the lord, and will power and the understanding producers at Netflix, I have a job. A wonderful job. I am disabled. I fall sometimes. I drop things. My memory is foggy."
"I am in the thick of it but I hope to give some hope to others. And even to myself. You can't get help unless you ask. It can be overwhelming in the beginning. You want to sleep. You always want to sleep. So I don't have answers. You see, I want to sleep. But I am a forthcoming person and I want my life to be full somehow. I want to play with my son again. I want to walk down the street and ride my horse. I have MS and I am ok. But if you see me, dropping crap all over the street, feel free to help me pick it up. It takes a whole day for me alone. Thank you and may we all know good days amongst the challenges."
View this post on Instagram
"My prognosis is great. I'm in remission. Stem cell put me in remission," she shared in a virtual panel for her documentary, Introducing Selma Blair, which premiered earlier this month.
Selma Blair in a sheer crystal-embellished top and black wide-leg pants from Rokh's Fall/Winter 2021 Ready-to-Wear collection for The Academy Museum of Motion Pictures Opening Gala on September 25, 2021, at the Academy Museum of Motion Pictures in Los Angeles (Credit: MEGA / WENN)
"It took about a year after stem cell for the inflammation and lesions to really go down." The "Zoe, Duncan, Jack and Jane" actress added that she had been "reluctant to talk about it because I felt this need to be more healed and more fixed. I've accrued a lifetime of some baggage in the brain that still needs a little sorting out or accepting. That took me a minute to get to that acceptance. It doesn't look like this for everyone."
"I have really felt unwell and misunderstood for so long that it's just, me," she said.
Pictured in Los Angeles on June 16, 2021, Selma Blair has been open about her diagnosis with MS and her battle with the illness (Credit: MEGA / WENN)
"A lot of people don't feel safe ever really getting off their shoulders, what they're going through and it, and it creates a real rigidity and fear in a lot of people," Selma said during the virtual panel in August 2021.
"To hear that even just me showing up with a cane, or willing to talk about something that might be embarrassing, or oversharing to people, was a key for a lot of people in finding comfort in themselves that I've heard of, and that means everything to me. So, I'm thrilled that I have some platform."
"By no means am I saying I'm speaking for all people with this condition or any condition of chronic illness or disability or anything," she added.
"I'm speaking my story, and if that helps normalize one thing to open the door for other people to be comfortable telling their stories – it could also be enlightening and informative and helps people build new ways of being with love and support, then I'm thrilled to have this here to talk to you (about)."
Accompanied by Regina King, Selma Blair walks with the aid of a cane (Credit: Avalon / WENN)
Streaming on Discovery+, "Introducing, Selma Blair" has been well received by critics and won the Special Jury Award for Exceptional Intimacy in Storytelling at South by Southwest in the Documentary Feature Competition.
"Still, it's impossible to watch Introducing, Selma Blair and not feel deeply moved. Whatever happens from here—whether she returns to work as an actress, and hopefully she will—she's already accomplished her goal of using her platform to shine a light on what it's like to live with a disability, and she's done it with her signature style and grace," American film critic Christy Lemire wrote in her review for Roger Ebert.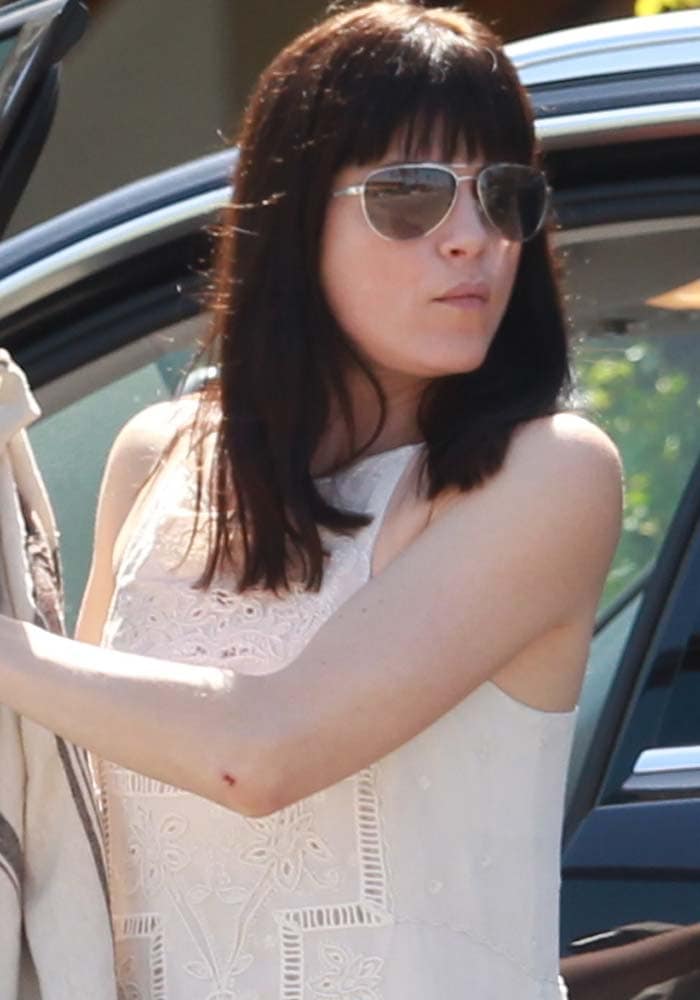 Selma Blair wears her hair down as she runs errands in Studio City on March 15, 2016 (Credit: WENN)
Selma Blair rarely gets the well-dressed roles in films, since she usually plays an uptight stiff or a creative weirdo. But, her real-life outfits? That's a different story.
In March 2016, Selma was spotted in a gorgeous springtime Bohemian look while running errands in Studio City, Los Angeles.
Selma Blair wears a boho-chic white dress for her errand run (Credit: WENN)
The gorgeous actress wore a flowy white dress, which had gorgeous cutout details on the body and a huge keyhole adorned with tassels at the back.
Selma carried a patterned shrug, an oversized snakeskin-print tote, and showed off her feet in Hermès sandals to polish off her spring look.
Selma Blair's feet in leather Hermès sandals (Credit: WENN)
While we appreciate Selma's style today, we have to pay homage to her (lack of) style back in the day: specifically, spring break 1994.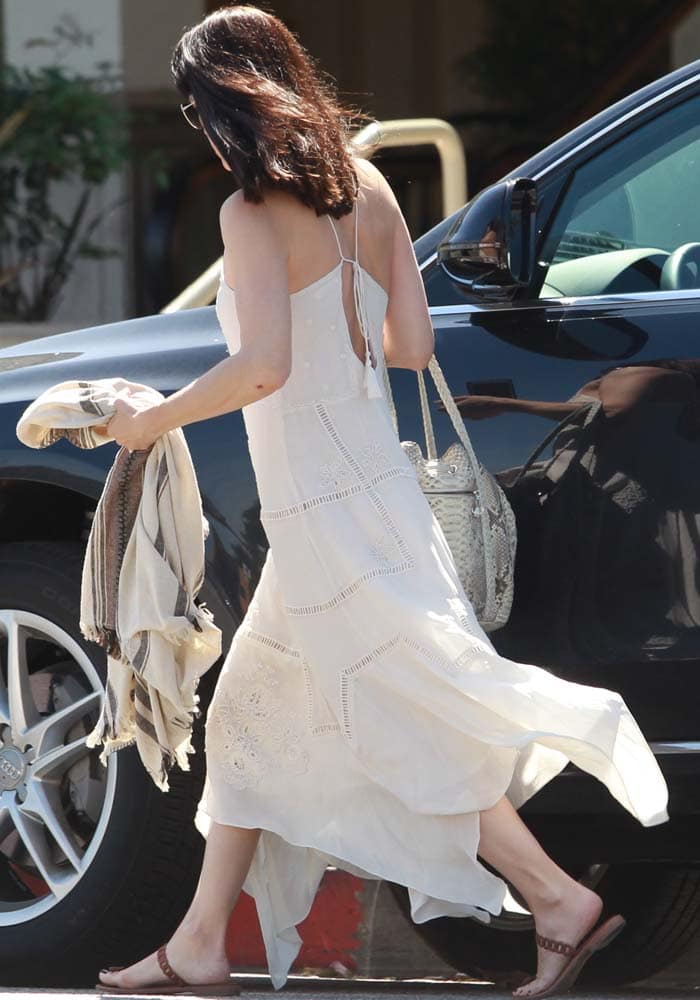 Selma Blair wears a boho-chic ensemble while out in Studio City (Credit: WENN)
Selma uploaded her throwback photo with the caption, "1994 spring break!!!! Why am I wearing a speedo one-piece??"
Why, indeed?
Selma Blair revealed a photo from her 1994 spring break vacation in Key West, an island city in Florida, United States (Credit: Selma Blair's Instagram)
You can get Selma's boho-chic spring look by shopping similar sandals at Farfetch and Zappos.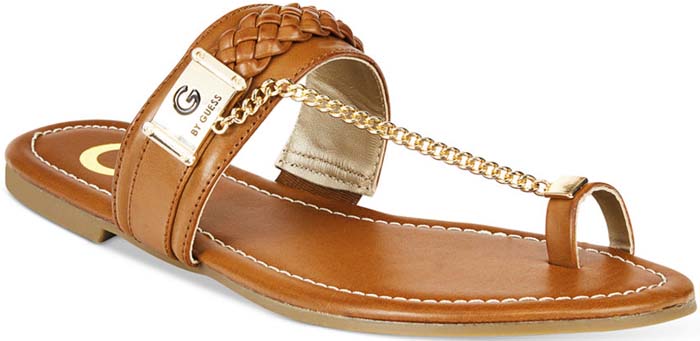 G by GUESS 'Limitt' Chained Flat Sandals, $39
Giuseppe Zanotti Metallic Crystal Toe Ring Sandal in Gold, $495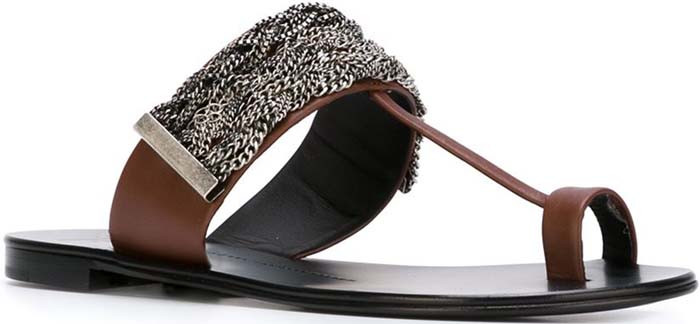 Giuseppe Zanotti Design Chain Trim Sandals, $795