In October 20215, Amal Clooney was seen carrying out the responsibilities of her high-profile job in London, England. While raised by a Shiite Muslim father (Lebanese Druze branch) and a Sunni Muslim mother, she is not known to be religious.
Paparazzi caught the then 37-year-old London-based Lebanese-British lawyer on her way to attend a press conference with Laila Ali, the wife of former Maldivian President Mohamed Nasheed.
Amal Clooney wears her hair down as she heads to a press conference in London on October 5, 2015
Amal, who was working as part of a legal team seeking the release of the Maldivian politician who served as the fourth President of the Maldives from 2008 to 2012, was scheduled to address his detention.
For her rush to the press conference, Amal sported a striped Dolce & Gabbana suit consisting of a leopard print lined blazer and matching pants.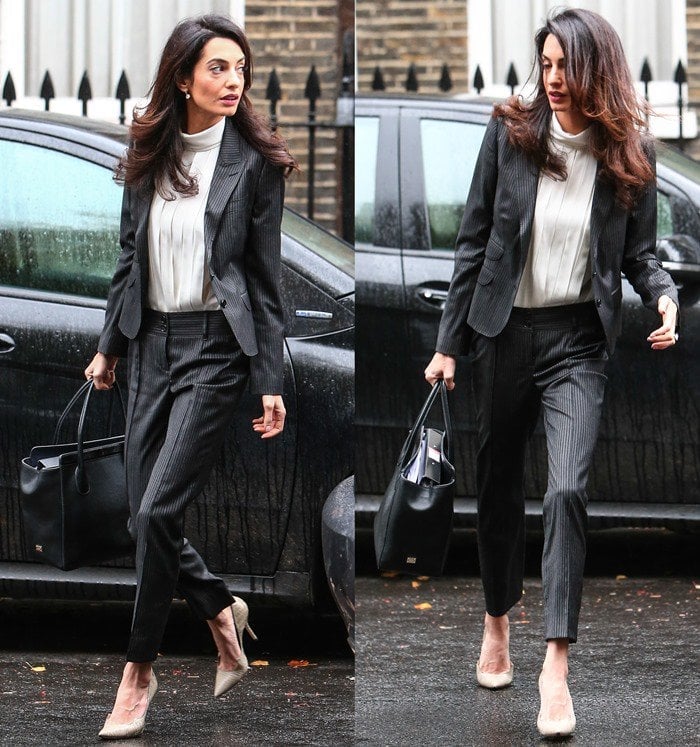 Amal Clooney wears a Dolce & Gabbana suit as she heads to a press conference
Fluent in English, French, and Arabic, she carried an oversized leather handbag and completed the outfit with a pair of "Zenadia" pumps from Paul Andrew.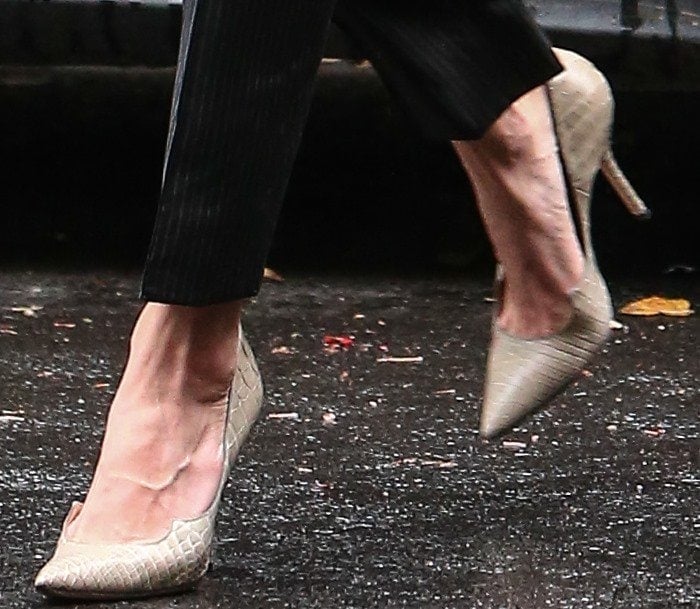 Amal Clooney's feet in Paul Andrew pumps
How do you like Amal's pinstriped suit?
Amal's Paul Andrew "Zenadia" pumps feature the style's signature scalloped edge at the vamp. You can find them in a variety of colors at Amazon and Farfetch.
Paul Andrew Zenadia Pumps, $675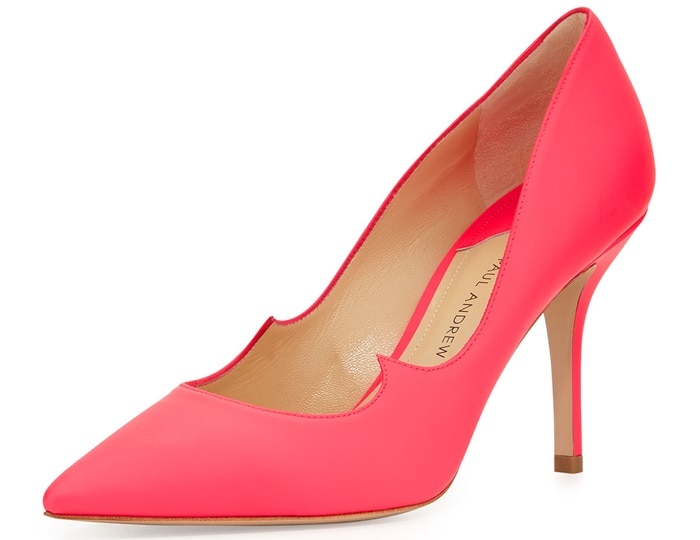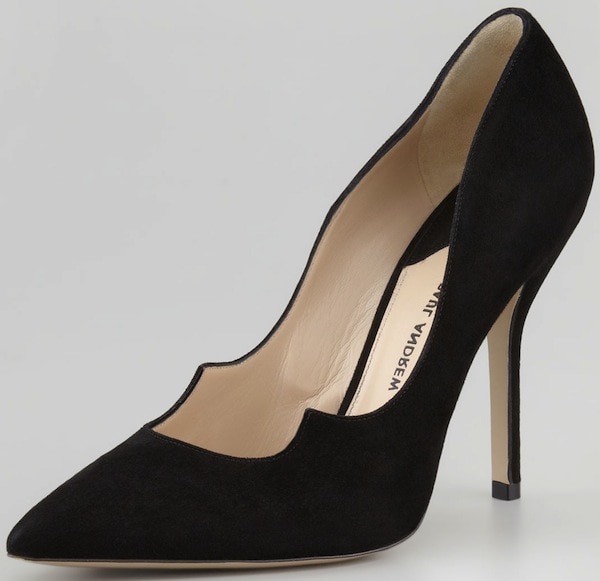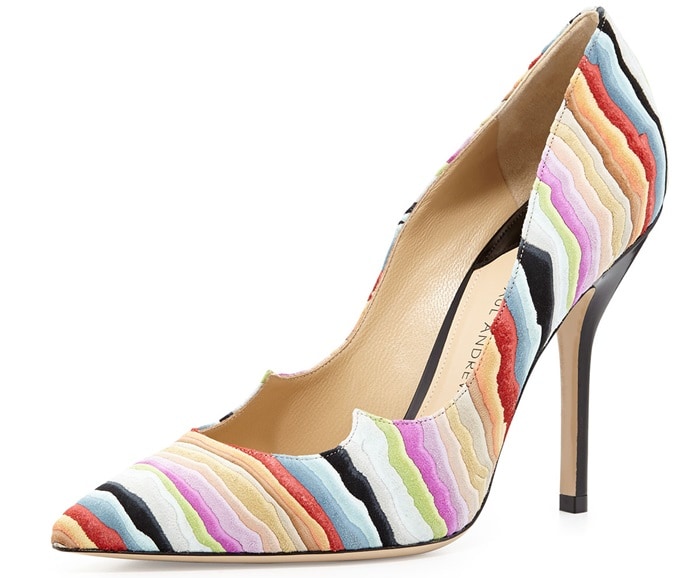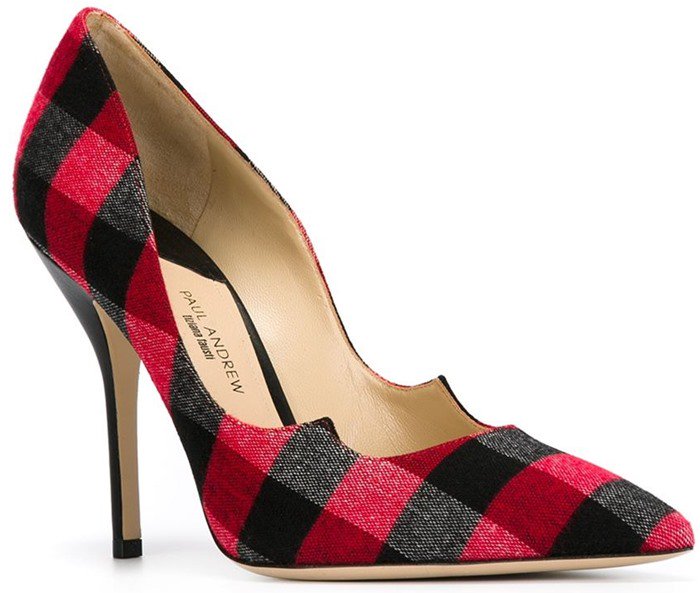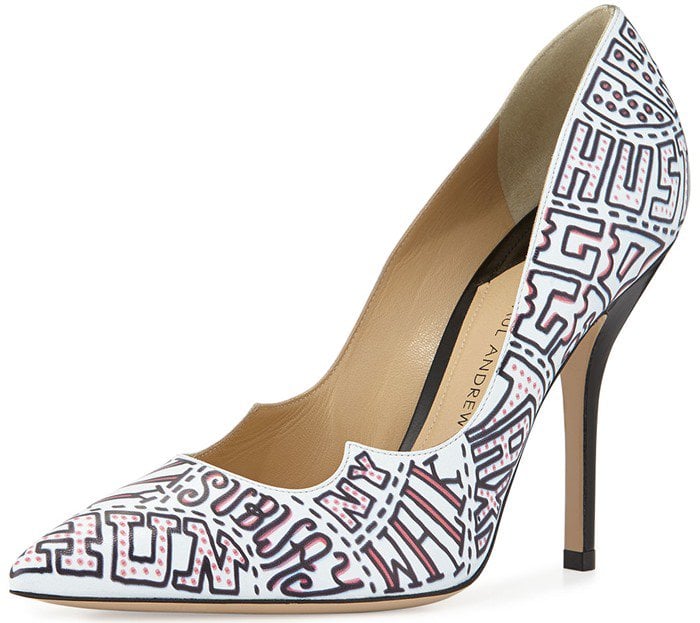 In July 2014, George Clooney denied rumors that Baria Alamuddin, his then future mother-in-law, was against the impending marriage for religious reasons.
Amal Clooney with her Sunni Muslim mother Baria Alamuddin and George Clooney at the "Catch 22" UK premiere on May 15, 2019, in London, United Kingdom
Daily Mail had reported that Baria Alamuddin, an award-winning international journalist and broadcaster, thought her daughter "can do better" than Clooney, specifically by marrying a Muslim.
"First of all, factually none of the story is true," Clooney said in a statement to USA Today.
"Amal's mother is not Druze. She has not been to Beirut since Amal and I have been dating, and she is in no way against the marriage, but none of that is the issue."
"If they fabricate stories of Amal being pregnant, or the marriage is on the set of Downton Abbey, or that I'm running for office, or any number of idiotic stories that they sit at their computers and invent, I don't care," Clooney added.
But, he emphasized, "The irresponsibility, in this day and age, to exploit religious differences where none exist, is at the very least negligent and more appropriately dangerous."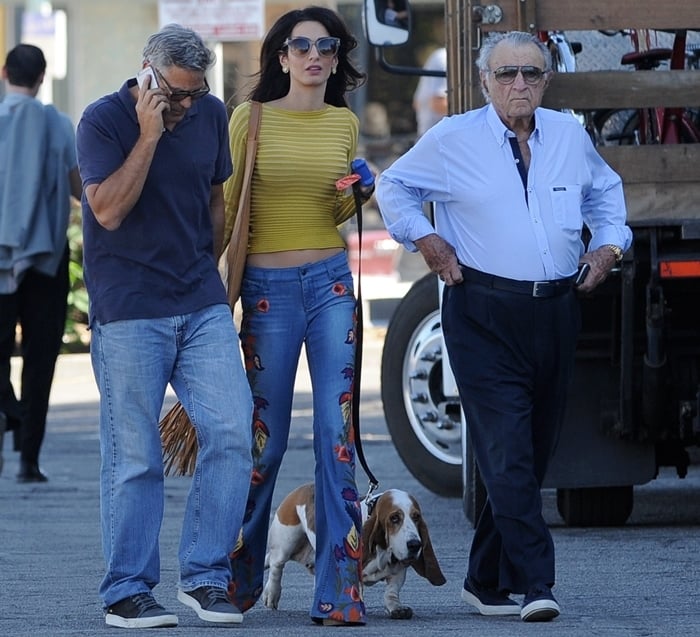 George Clooney shows his Shiite Muslim father–in–law Ramzi Alamuddin and his wife Amal Clooney around the set of 'Suburbicon' on October 20, 2016
Credit: WENN / Cousart / JFXimages / Phil Lewis