We know everything that Naomi Campbell touches turns into fashion gold, but there are still moments she should get off her high horse and admit that she needs a stylist (or fire the one she has now).
Naomi was spotted on the red carpet of the "Zoolander No. 2" New York premiere looking like she just stepped into her walk-in closet.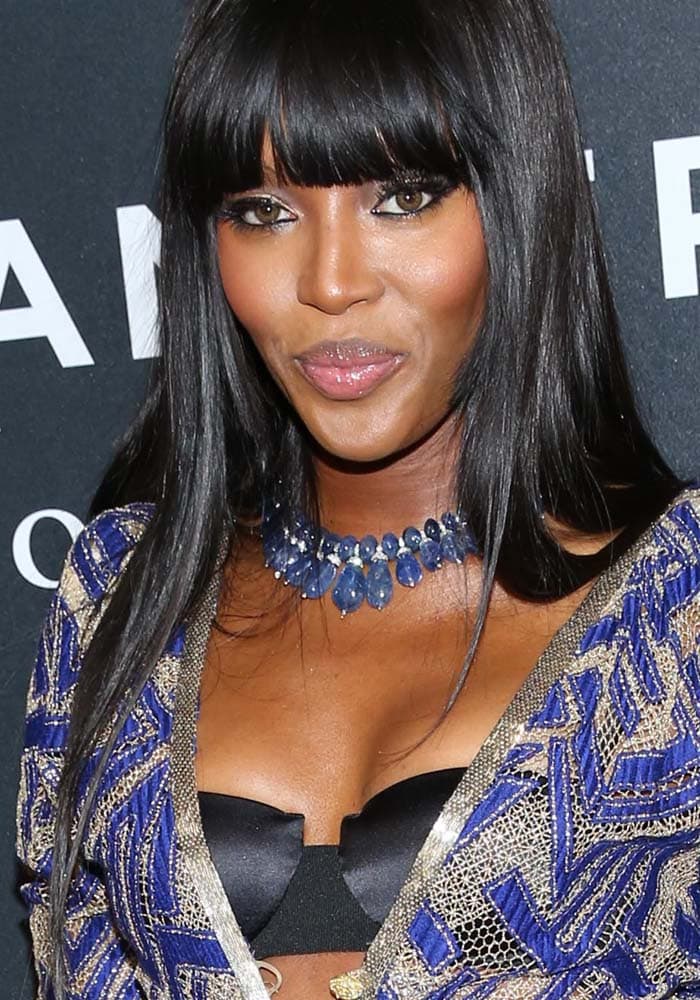 Naomi looked like she stepped out in a very expensive robe. The supermodel slung a floor-length printed piece of outerwear over her La Perla "Feline Chic" undergarments, and paired her outfit with a blue necklace and silver cutout heels from Alaïa.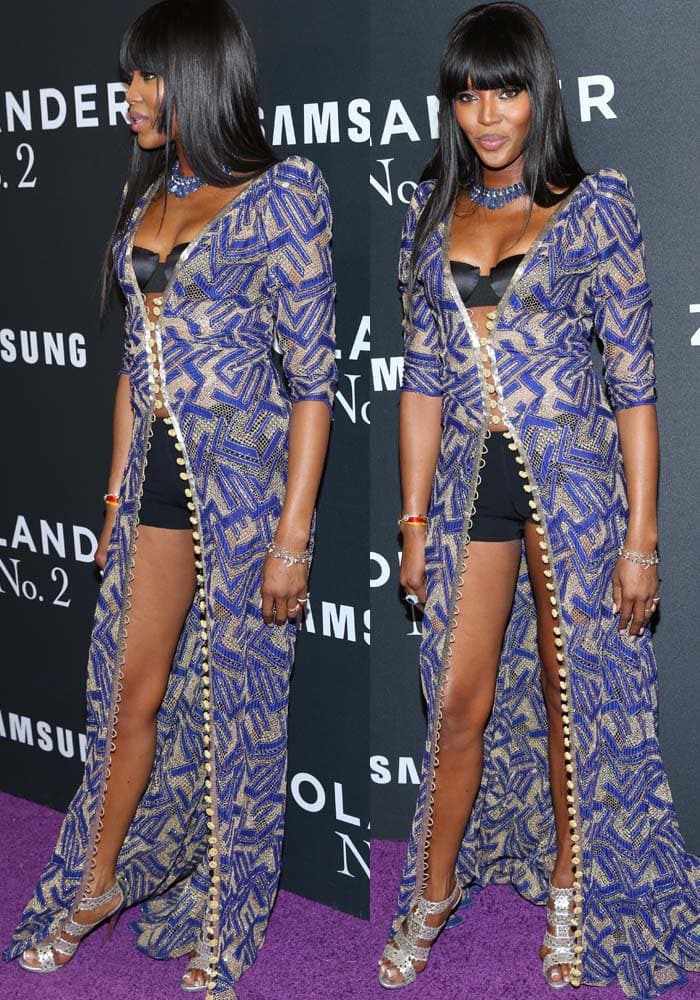 Naomi Campbell at the "Zoolander No. 2" premiere in New York on February 9, 2016
We're not sure if we can credit her look to the recent launch of her lingerie collection, but either way, we have to put our foot down on this one. No, Naomi. Just no.
What's probably most infuriating is the fact that she wasted a pair of perfectly gorgeous shoes.
Don't waste them yourself. Get cutout Alaïa heels similar to Naomi's at The Outnet and Net-A-Porter.
Alaïa Cutout Suede Sandals
Alaïa Laser-Cut Patent Leather and Suede Sandals, $675 (original: $1,350) at Net-A-Porter
Alaïa Suede Platform Sandals, $931.50 (original: $2,070) at The Outnet
Credit: Andres Otero / WENN