Naomi Watts had us hungering for color at the "Chuck" screening held during the 2017 Tribeca Film Festival in NYC on Friday. The "King Kong" star donned a severely anemic outfit headlined by a beige Marc Jacobs sweater dress. She must've tried livening it up with Solange-Azagury Partridge chandelier earrings and silver rings to match the silver tinsel on her dress, but the blandness was still overwhelming.
The 48-year-old English actress and film producer accessorized with beige makeup, a beige Giuseppe Zanotti chain-strapped shoulder bag, and, yup, you guessed it — beige shoes.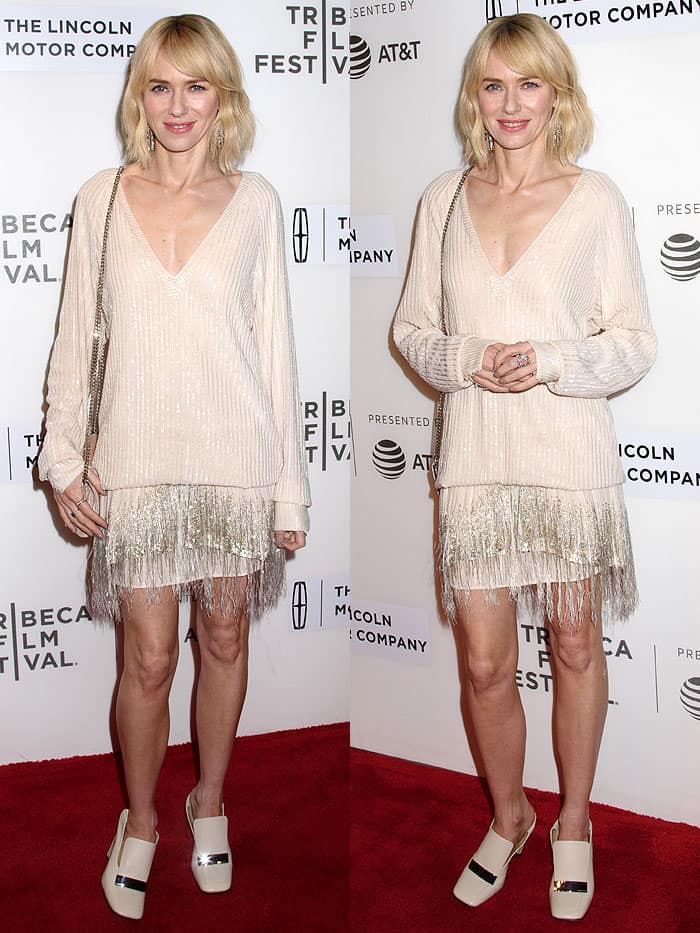 Naomi Watts attending the screening of "Chuck" during the 2017 Tribeca Film Festival at BMCC Tribeca PAC in New York City on April 28, 2017.
We can see that Sergio Rossi was going for a laidback vibe on their "Sr1" loafers with the folded-down heel counter design. We imagine they'd look fantastic when styled the right way, but, sadly, they looked sloppy the way they were styled on Naomi.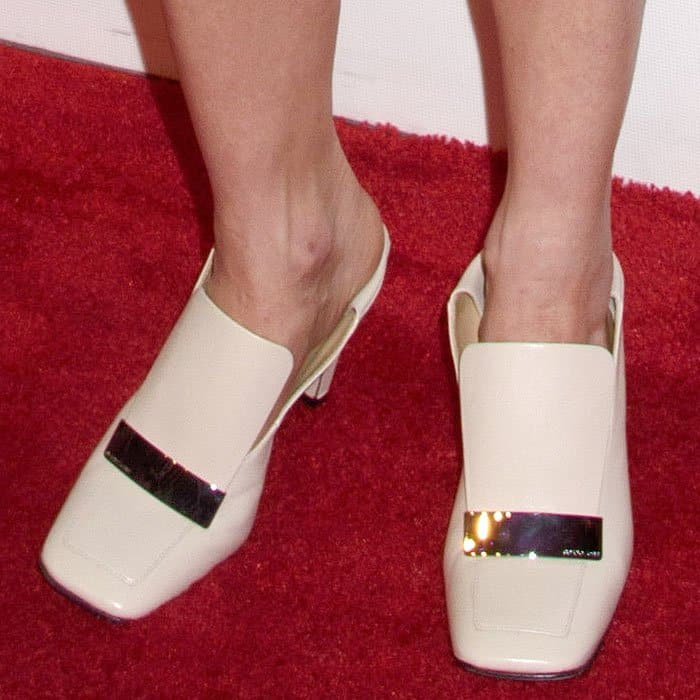 Naomi Watts wearing Sergio Rossi "Sr1" heeled square-toe loafers with folded back heels and silver metal logo plaques at the toes.
We never thought the lazy way of putting on and wearing footwear would inspire a high-end shoe!
The flat loafer version and the open-toe mule version of Naomi Watts' Sergio Rossi shoes are available at Farfetch.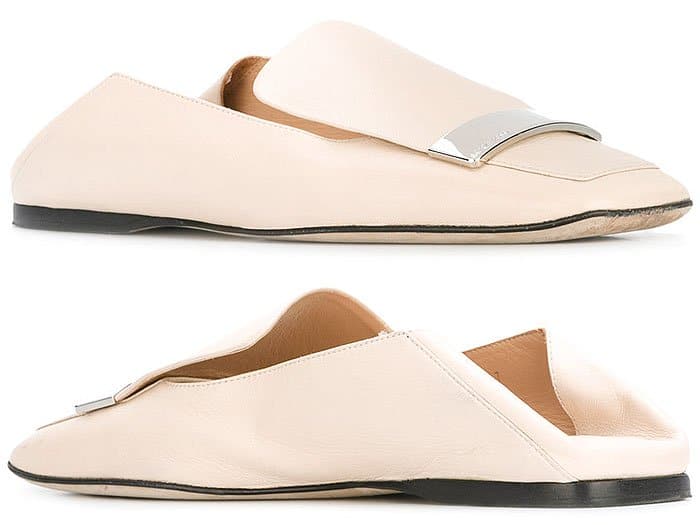 Sergio Rossi "Sr1" square-toe flat loafers, $595 at Farfetch
Sergio Rossi "Sr1 Sabot" open-toe mules, $695 at Farfetch
Credit: Dan Jackman/WENN.com