Naomi Watts shed her usually laid-back street style while out shopping in New York on Monday. Instead, she dolled up by slipping into a chic fall-appropriate getup consisting of a beige cashmere coat worn over a striped black shirt and black leather skinny pants.
The English actress and film producer styled the combo with a floppy hat, a couple of black designer bags, and a really sassy pair of strappy high-heeled sandals. No doubt, Naomi looked exceptionally good for her day out, and we couldn't help but notice.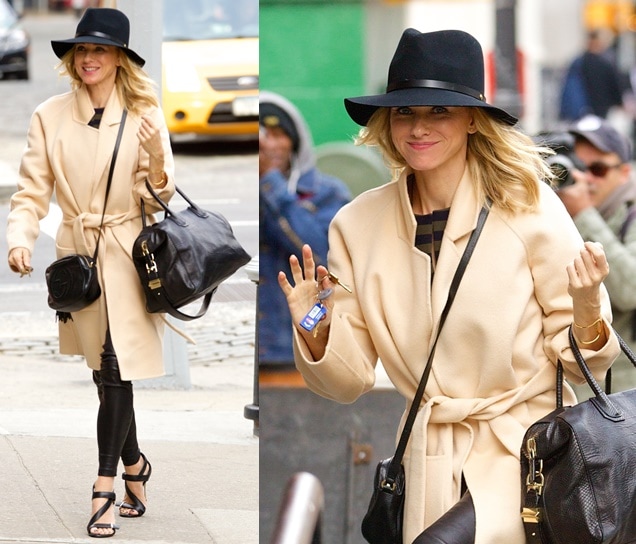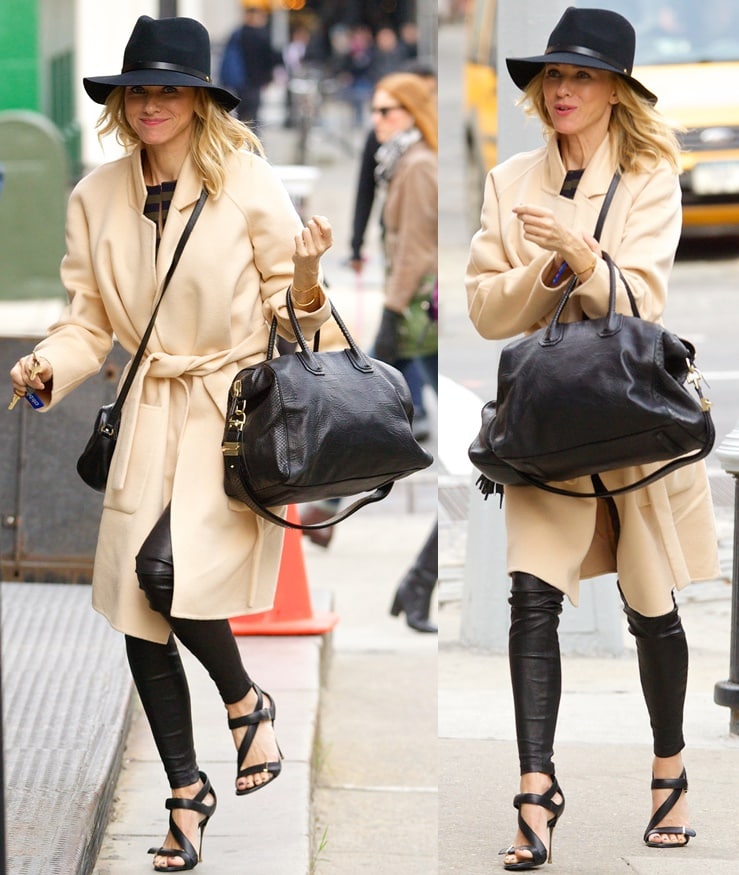 Naomi Watts looking chic while out and about in New York City on October 20, 2014
How do you like Naomi's latest street style?
Definitely better than her usual jeans-and-sneakers attire, yes? It's also a great outfit to copy this season, especially if you're looking to take your strappy heels out for a spin. The coat made her look elegant, while the hat added the right dose of cool. The leather pants infused drama, but what really pulled the whole outfit together were her sandals. Check them out:
A closer look at Naomi's strappy sandals
Fancy, right? They're sexy and edgy. We bet you want a pair yourself, yes?
We couldn't find any info on the shoes anywhere, so we can't give you any details at the moment. For those who may have an idea, do hit the comment button and clue us in. In the meantime, allow us to leave you with these alternatives from Amazon to consider, just in case you fancy grabbing a similar pair this week: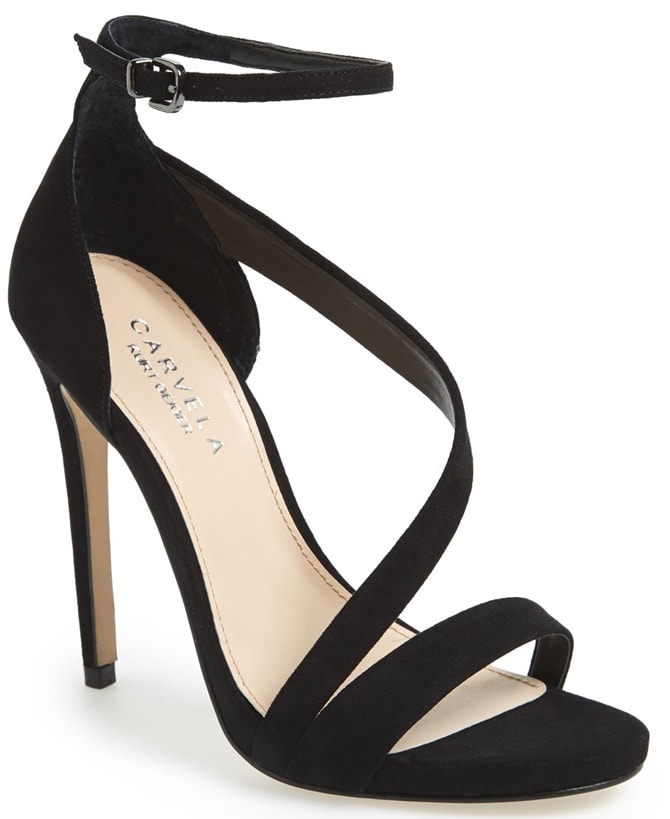 Carvela Kurt Geiger "Gosh" Sandals, $200
L.A.M.B. "Flavia" Sandals, $265
Nina "Monica" Sandals, $89
Credit: Alberto Reyes / WENN