Here's part 2 of the Nicholas Kirkwood shoes at the 2012 Victoria's Secret Fashion Show (see Part 1), which will air on CBS on December 4.
You gotta love Jourdan Dunn's Neon Genesis Evangelion plugsuit–inspired costume in this batch!
We'll also be covering shoes from the show's pink carpet and after-party, so stay tuned.
Joan Smalls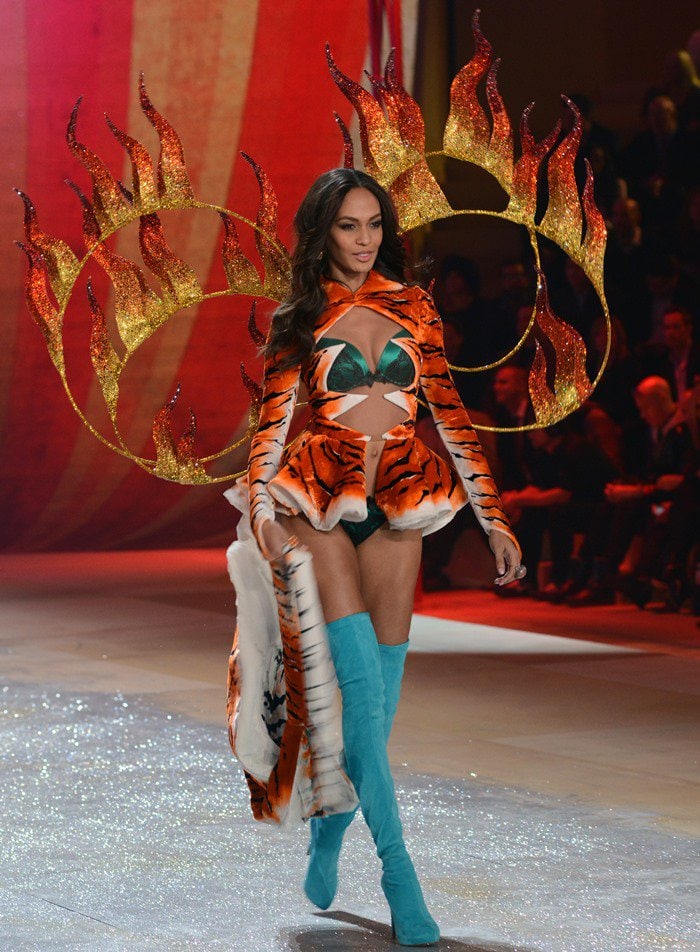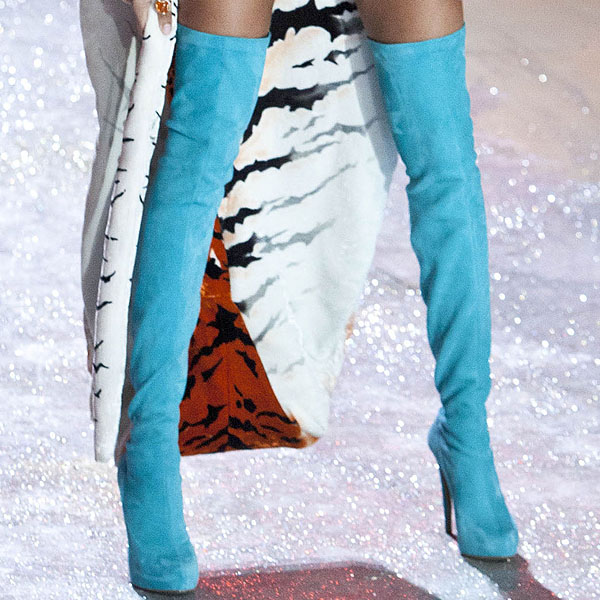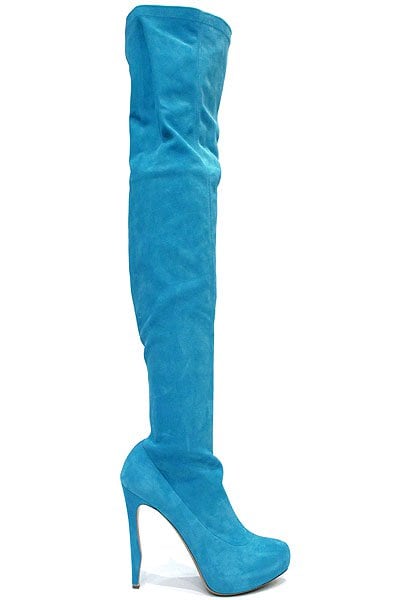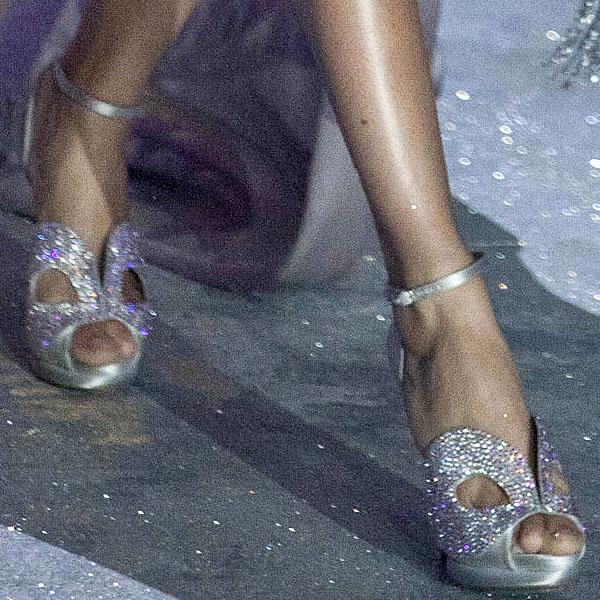 Jourdan Dunn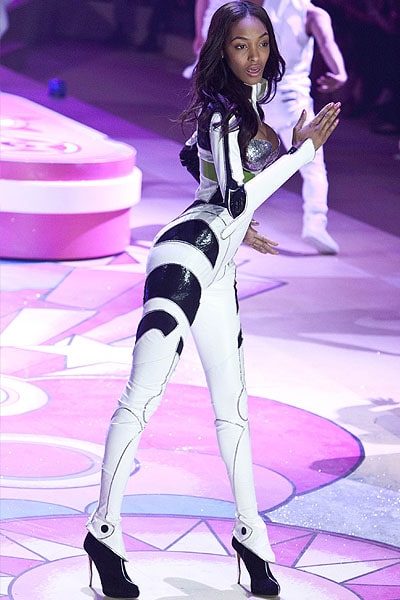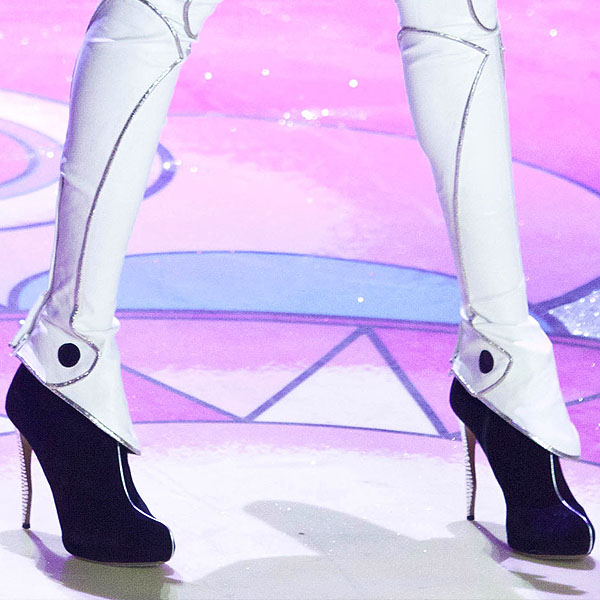 Karlie Kloss
One shoe that caught my eye was the transparent fringe bootie model Karlie Kloss wore with her tribal "chieftain" look. On a side-note, Victoria's Secret caught flak from the Native-American community by outfitting Karlie with the headdress that is said to be treated with respect as they should only be worn by war chiefs and warriors!
Never fear though, VS has already apologized for the unintended disrespect and has pulled the headdress out of any future broadcast and marketing materials.
Lily Aldridge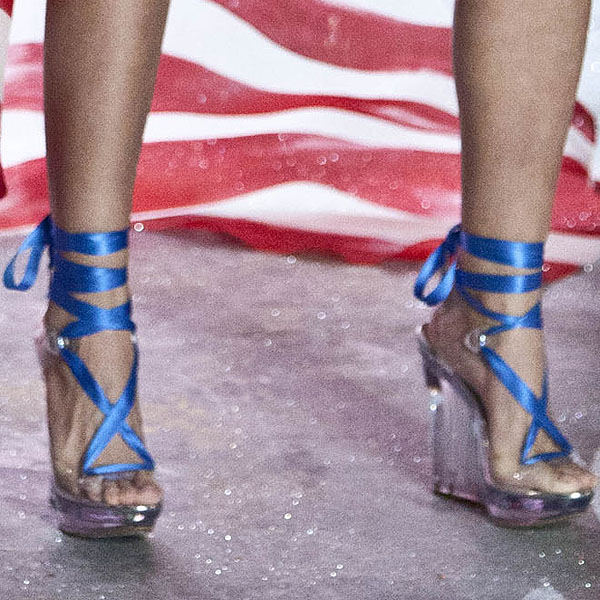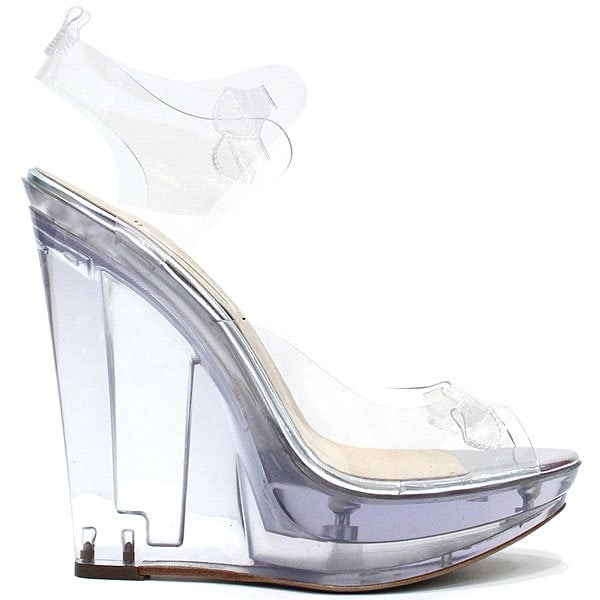 Lily Donaldson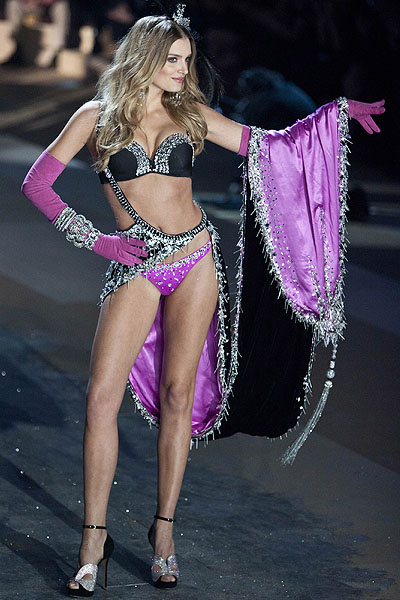 Lindsay Ellingson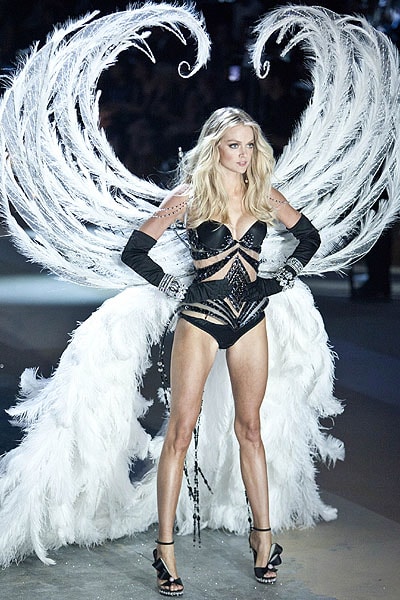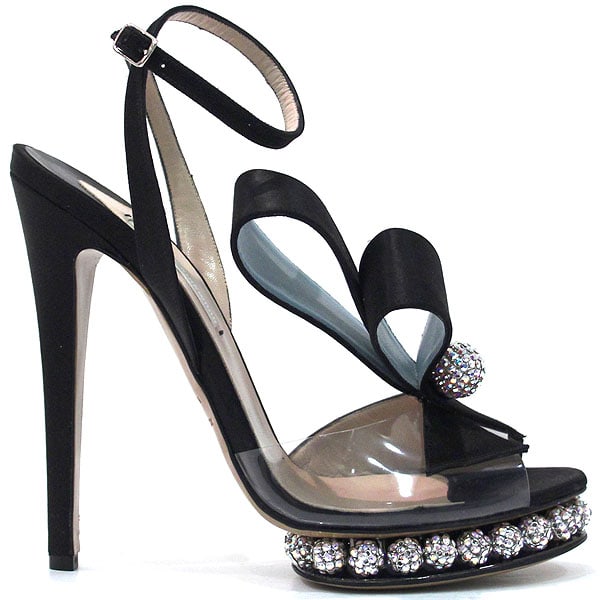 Liu Wen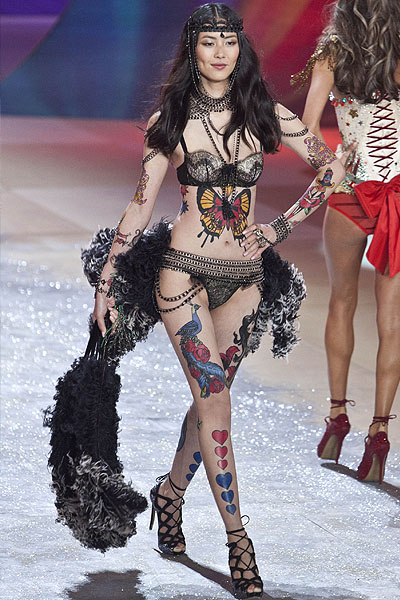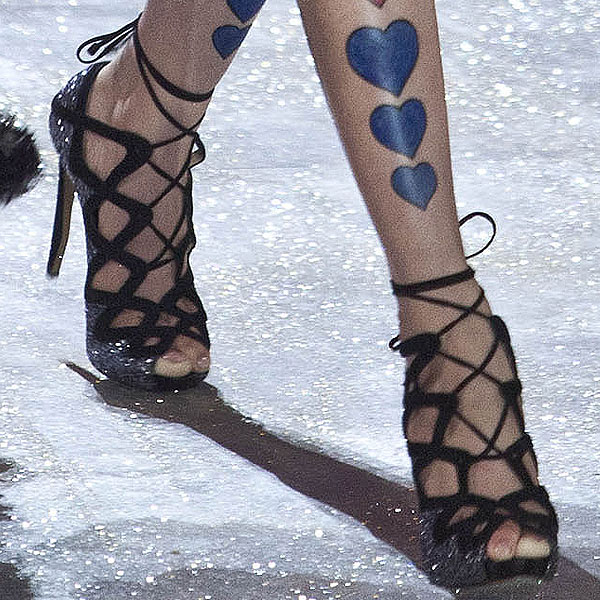 Madgalena Frackowiak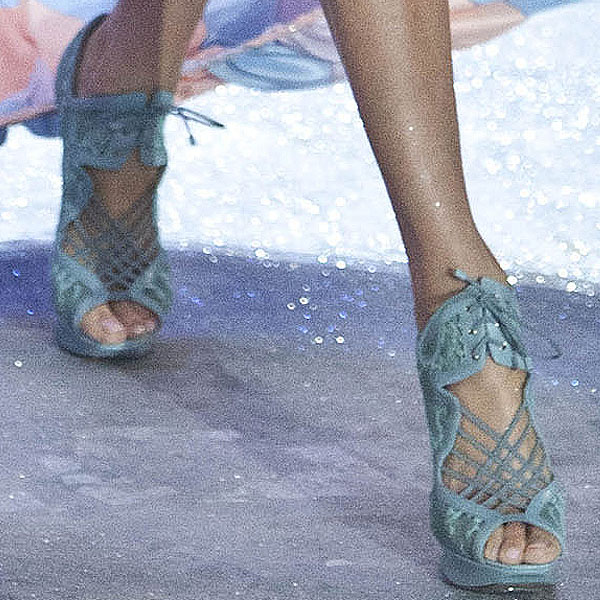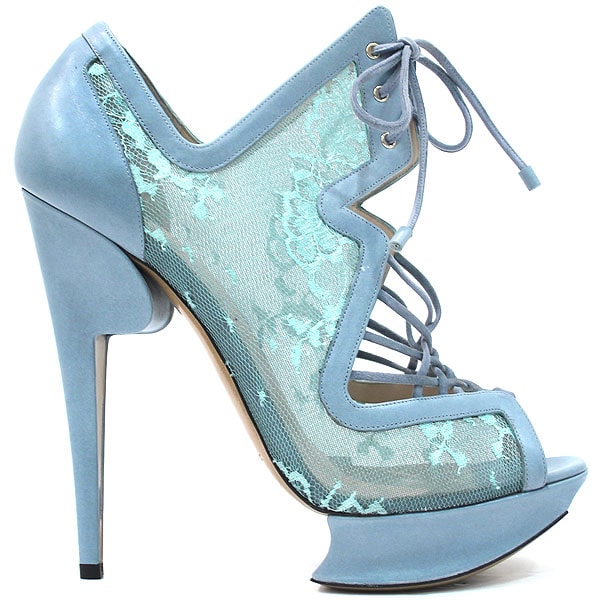 Maud Welzen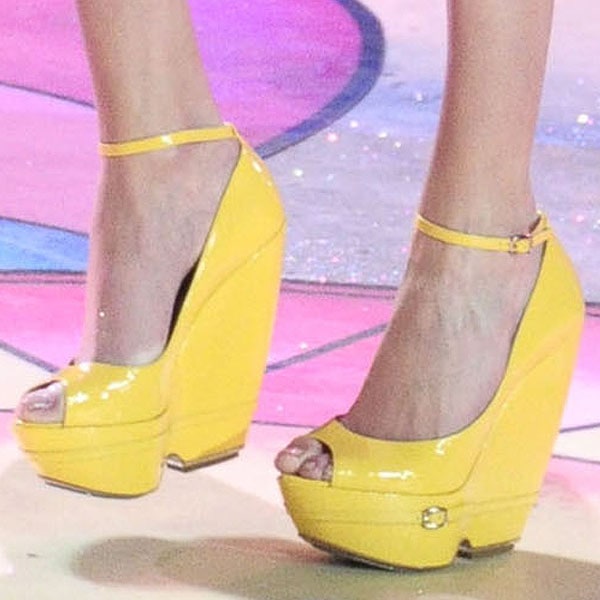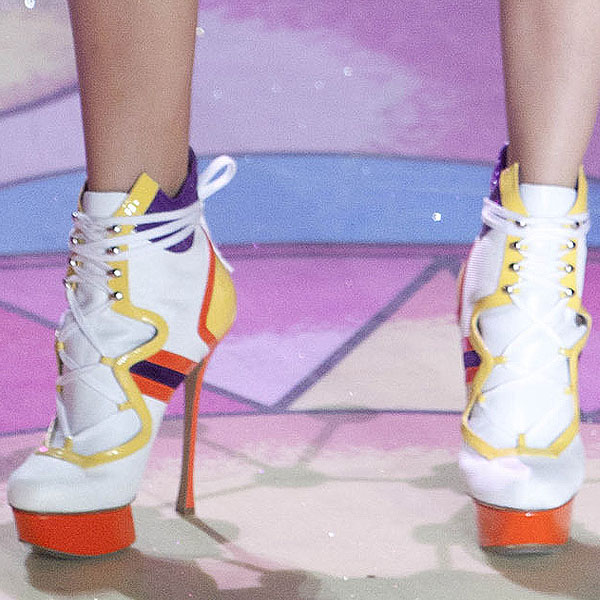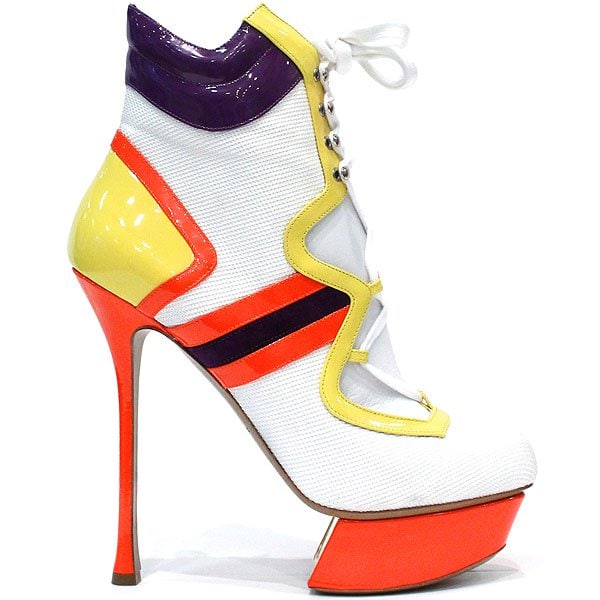 Miranda Kerr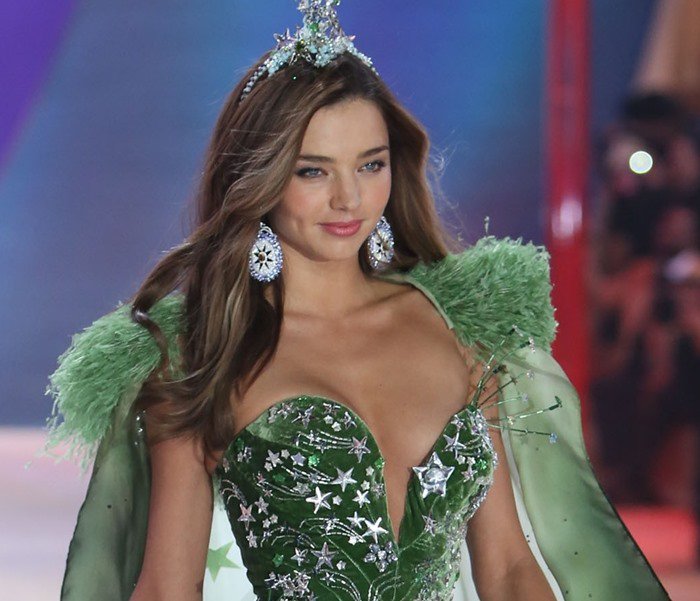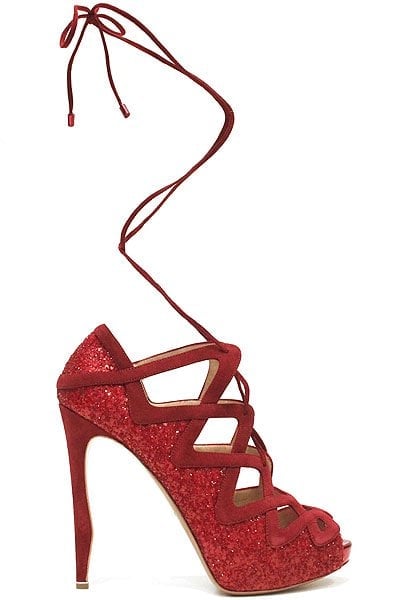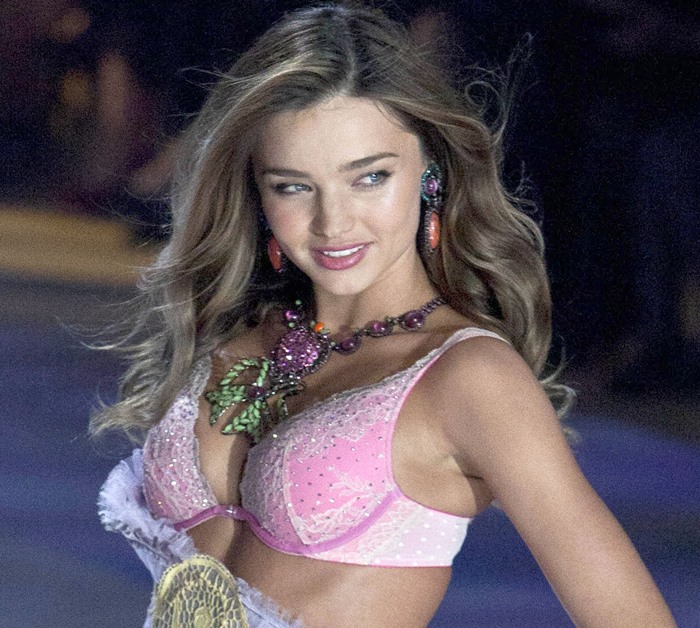 Shanina Shaik
Sharam Diniz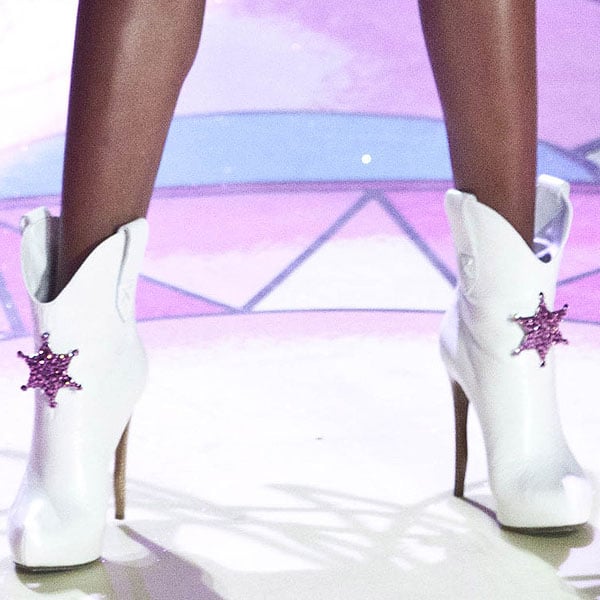 Shu Pei Qin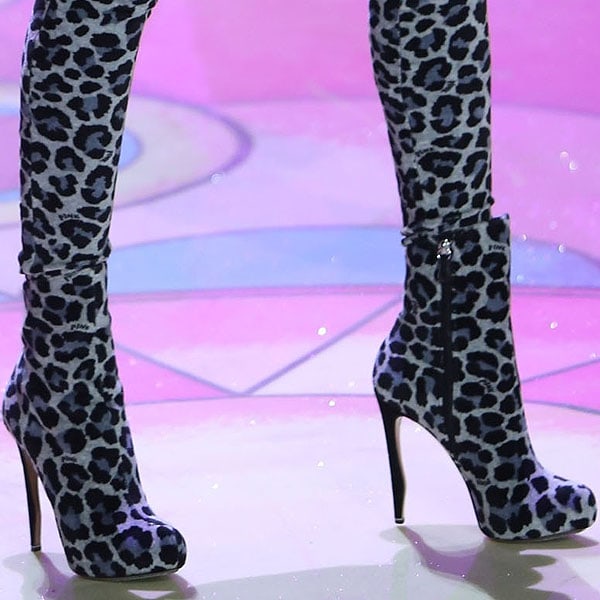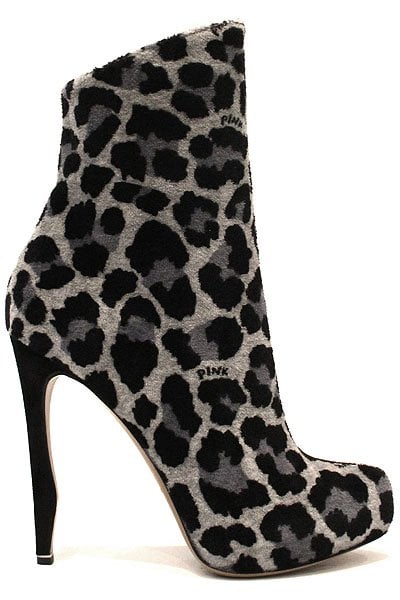 Toni Garnn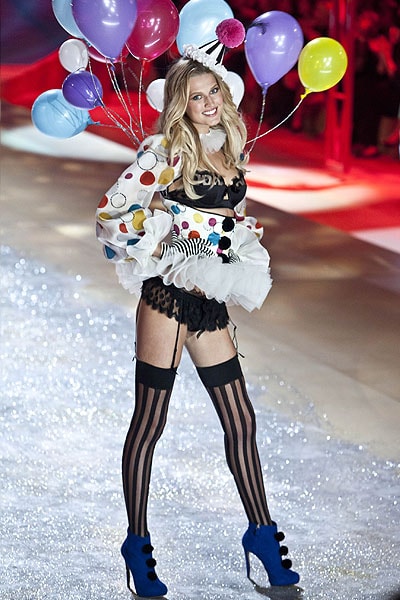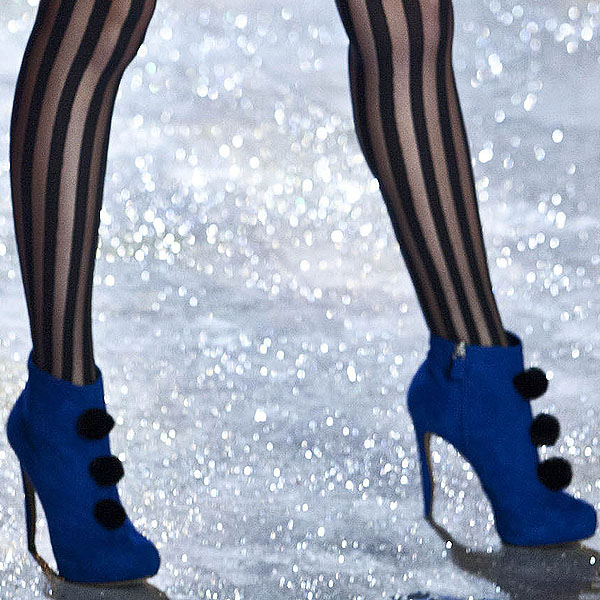 Credit: Jeff Grossman/WENN/Rob Rich/Ivan Nikolov/Andres Otero/Nicholas Kirkwood