If you could be a Hilton for a day, which blonde Hilton would you rather be, Nicky or Paris? I say Nicky. I love the younger celebutante's style. It's more downplayed and effortless. Plus, she exudes a certain kind of grace that makes her seem more refined than her older sibling.
Speaking of Nicky, she was recently spotted at the 16th Annual Designer Tag Sale known to most of us as Super Saturday. The day-long occasion sponsored by the Ovarian Cancer Research Fund was not only packed with lots of women looking to find great designer bargains but also happened on a really warm and sunny day.
Despite the hot weather, however, Nicky remained fabulously cool in her printed blue-and-white Isabel Marant frock. She paired the piece with a matching blue bag, some sunnies, and a set of buttery brown wedges that looked all too familiar: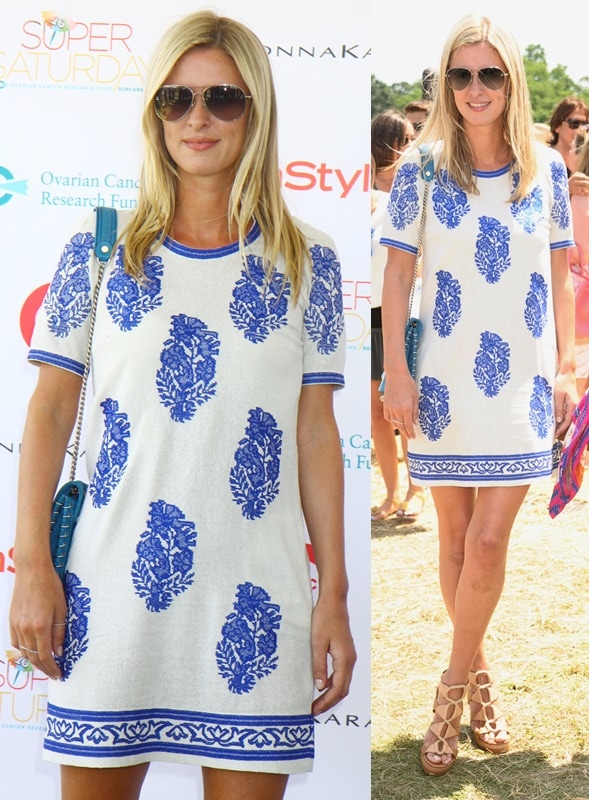 Nicky Hilton at the 16th Annual Super Saturday event sponsored by the Ovarian Cancer Research Fund at Nova's Ark Project in Water Mill, New York, on July 27, 2013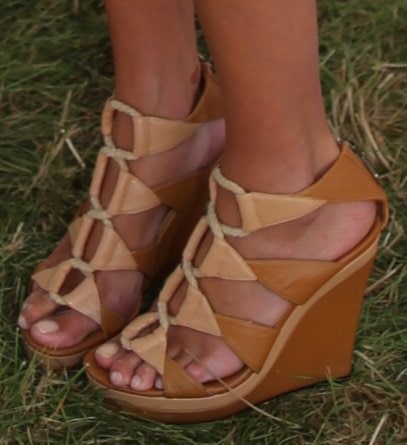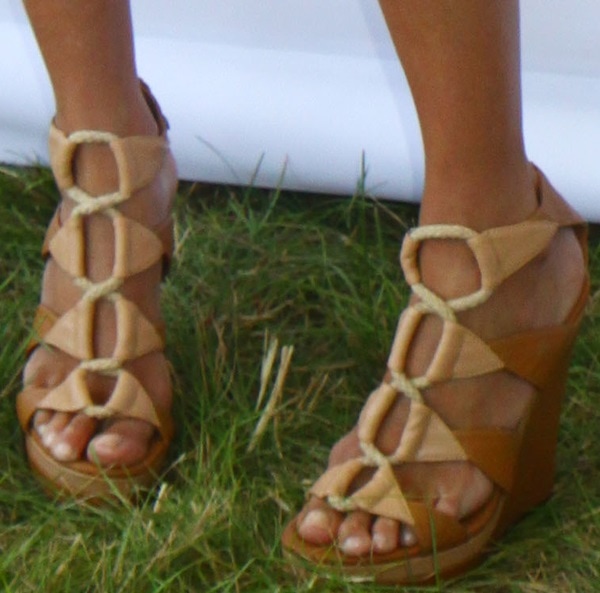 A closer look at Nicky Hilton's Diane von Furstenberg 'Theia' wedges

What do you think of Nicky's sunny summer style? And can you ID her sandals?
Nicky is wearing Diane von Furstenberg's 'Theia' wedges. They come with rope-detailed geometric straps in two color tones at the front and 5.5 inch leather-covered wedge heels. The pair is from an off-season collection, so it isn't exactly easy to find. However, if you're a size 8.5 or 9.5, you're in luck because you can grab a pair at Amazon. Enjoy shopping!
Diane von Furstenberg 'Theia' Wedge Sandals, $97 (before: $275)
Credit: IZZY / Rob Rich / Michael Carpenter / WENN