Nicole Richie might have started out with a ditzy, spoiled-daughter-of-a-rock-star reputation, but the former reality television star did eventually shed her image. Not only does Nicole keep busy tending to husband Joel Madden and their children while running her label House of Harlow 1960, she also decided to pick up a new hustle: acting.
Nicole arrived at the NBCUniversal mid-season press junket to promote her new television show, "Great News," which was produced by comedy legend Tina Fey. The press event was held at the Four Seasons Hotel in New York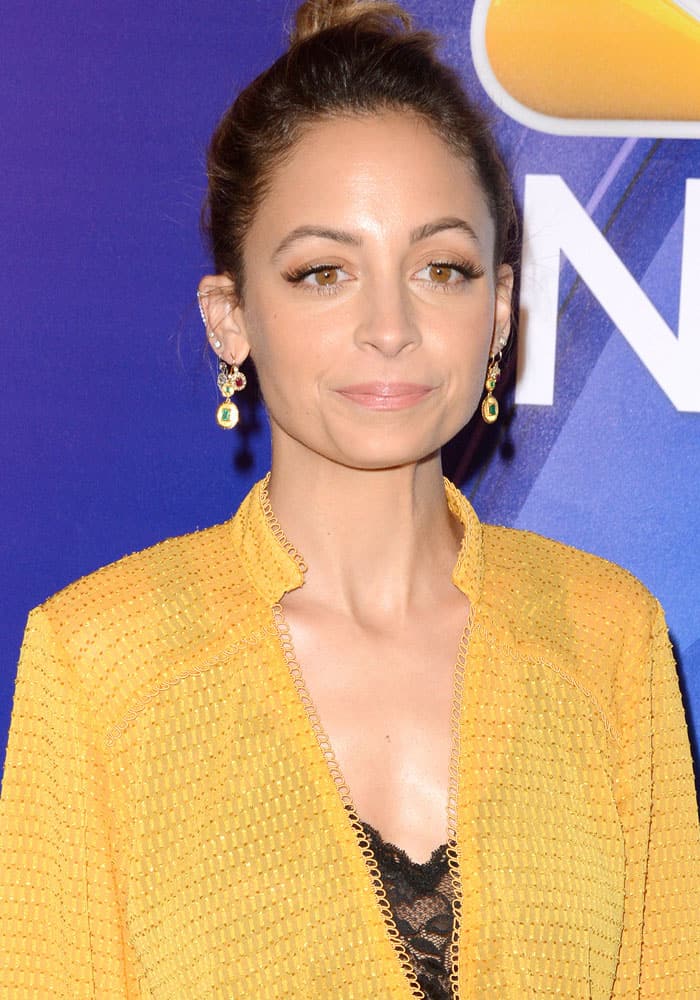 Nicole Richie at the NBC Universal mid-season press junket at the Four Seasons Hotel in New York on March 3, 2017.
The fashionable lady put her personal style on full display on the red carpet. Nicole wore a La Perla lace bodysuit with a pair of wide-legged floral pants by Etro, layering the look with a mustard-colored House of Harlow 1960 x Revolve top.
Nicole wouldn't be Nicole if she didn't have jewelry on. The newly-minted actress wore a few rings and a pair of dropdown earrings from Broken English. Nicole finished her look with a 50's-inspired pair of Christian Louboutin pumps.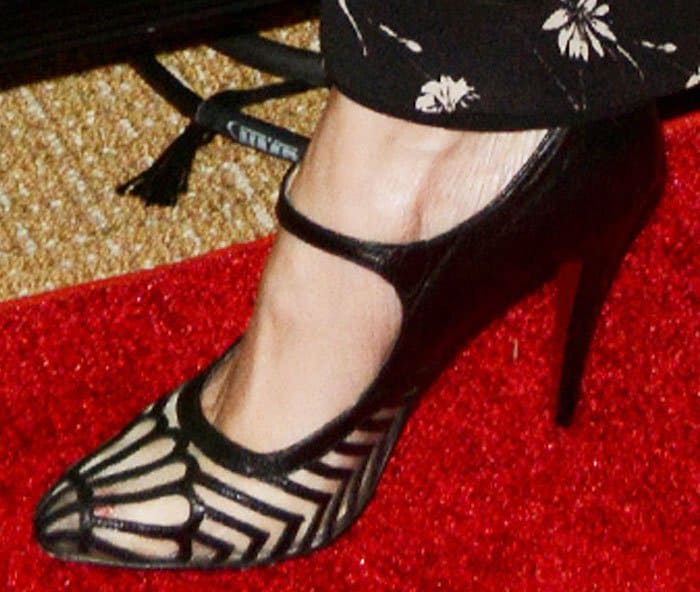 Nicole wore a 50's-inspired pair of Christian Louboutin mesh pumps.
Nicole poses with her "Great News" co-stars, John Michael Higgins and Andrea Martin.
We're kind of bummed that Nicole's funny side wasn't discovered until social media really took off. But lucky, all wasn't lost considering Tina Fey did quickly take notice of Nicole's talent.  Nicole's ability to exude humor without trying too hard landed her the role of Portia (yes, she actually auditioned) on "Great News."
Nicole also opened up about balancing her home life with her new career, and talked about what her kids think about her new acting gig.
Nicole's Christian Louboutin pumps are no longer available online, but you can shop a similar pair at Net-A-Porter.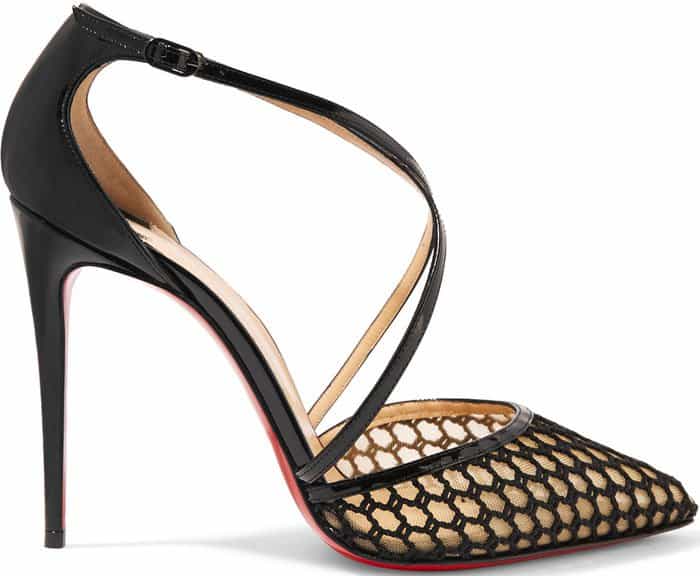 Christian Louboutin "Cross Blake" Patent Leather and Embroidered Mesh Pumps, £575 at Net-A-Porter
Credit: Ivan Nikolov / WENN