Many fans were shocked to find out Nicole Scherzinger was being replaced by Alesha Dixon on "X Factor." Almost immediately, many were relieved to know that it was just for the weekend.
Nicole had some apparent scheduling conflicts, which is why Alesha had to step in. We're not exactly sure what she traded the Manchester auditions for, but her Instagram uploads suggest that it might have been a photoshoot of some kind.
Nonetheless, Nicole took back her judge seat as she arrived in Manchester for the "X Factor" auditions.
Nicole Scherzinger seen returning to X Factor in Manchester on June 25, 2017.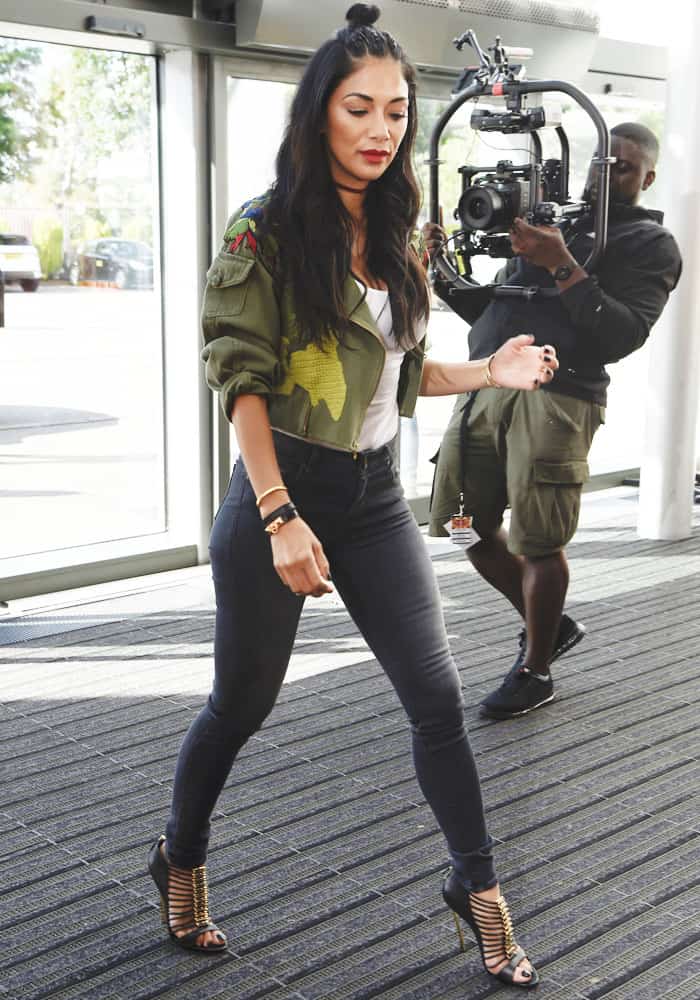 Nicole shows off her long pins in a pair of dark-washed skinny jeans.
Nicole reappeared on set in a gorgeous casual chic getup. The former Pussycat Doll hopped into a pair of tight skinny jeans which she paired with a white tank top.
The most interesting part of Nicole's outfit would have to be her jacket. The singer wore an army green jacket with knitted and embroidered patches. At the back, a feather-embellished graphic print of a Native American boy became the focal point.
Nicole brought back a classic from 2014: the Casadei "Cage" sandals, which added instant sophistication to her casual look.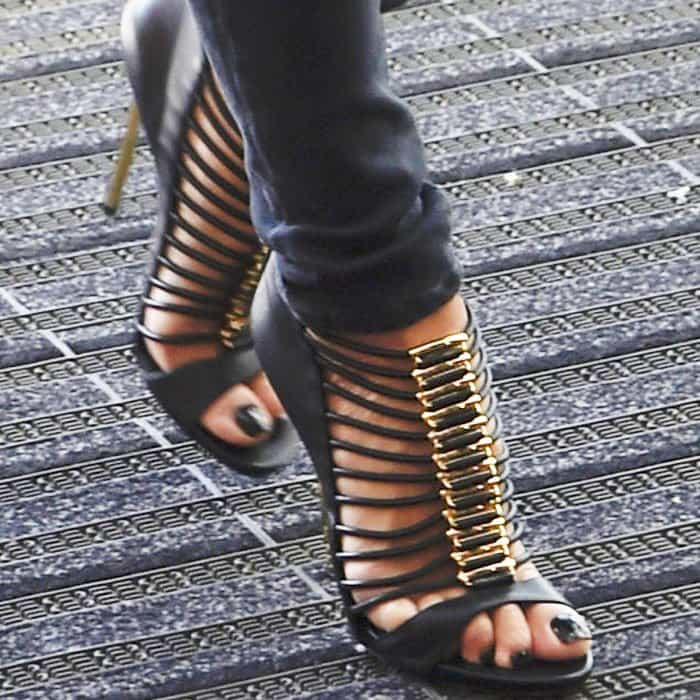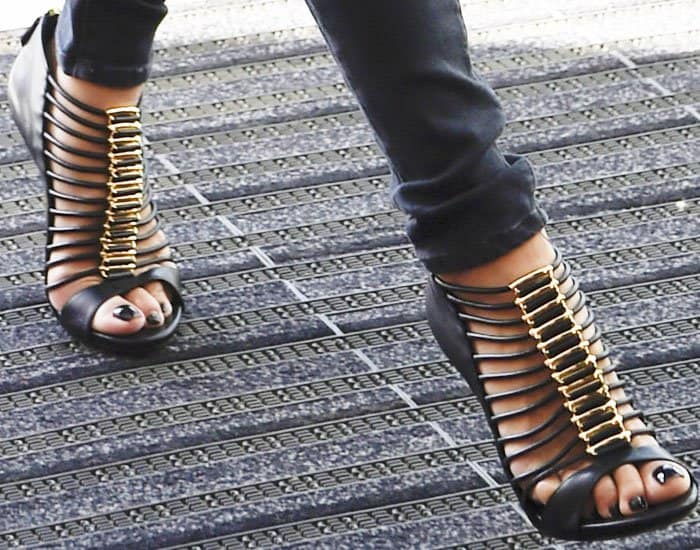 Nicole brings back the 2014 Casadei "Cage" sandals.
Nicole wears a jacket with a feathered graphic print at the back.
We're not sure what the photoshoot was for but, the "X Factor" judge seemed to be enjoying herself immensely.
Nicole danced about as she posed in a halter top and loose pants. Her moves take us right back to her Pussycat Doll days.
After filming the Manchester leg of the "X Factor" auditions, Nicole went back onstage to perform for the Baku F1 event in Azerbaijan.
Casadei "Cage" Sandals
Unfortunately, Nicole's gorgeous Casadei "Cage" sandals have long since been sold out. Shop Casadei's latest cage sandals at Farfetch or Casadei.
Casadei Cutout "Cage" evening sandals, $461 – $922
Credit: WENN