Nicole Scherzinger is the latest celebrity to try the heel-less shoe trend which is forecasted to be huge in the spring and summer of 2012.
Nicole debuted not only a daring new look but also these literally headline-making Giuseppe heel-less open toe booties when she guested on the Scott Mills show at BBC Radio 1 studios in London, England last week:
Nicole Scherzinger poses for pictures and signs autographs for fans outside the BBC Radio 1 Studios in London on October 28, 2011
How do we know Nicole's shoes are Giuseppe Zanotti with all the designers coming out with their own heel-less shoes out there?
Well for one, they're the same fin-like shape as the Giuseppe Zanotti heel-less shoes we spotted on Lucy Hale. Two, Alicia Keys wore these Giuseppe Zanotti pumps with a similar geometric beige and black pattern when she attended the premiere of Lifetime's "Five" held at Skylight Soho in New York City last September: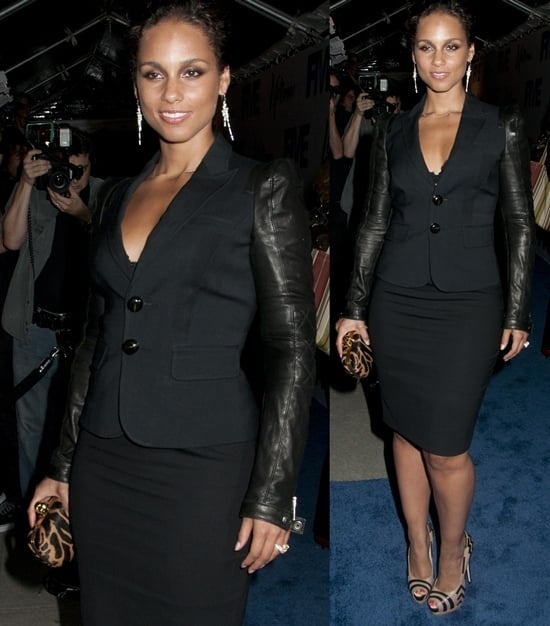 Alicia Keys attends the screening of "Five" with Jennifer Aniston and Demi Moore at Skylight Soho in New York City on September 26, 2011
Take a closer look at Nicole Scherzinger's geometric beige and black heel-less booties: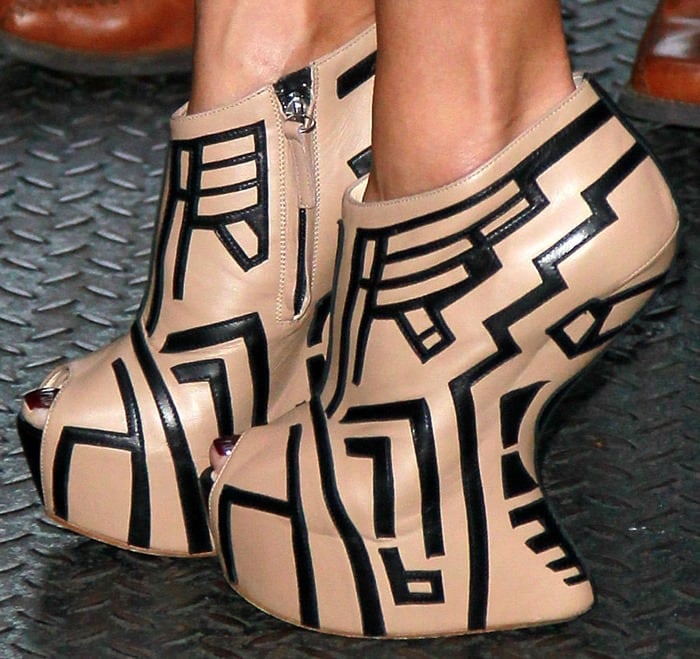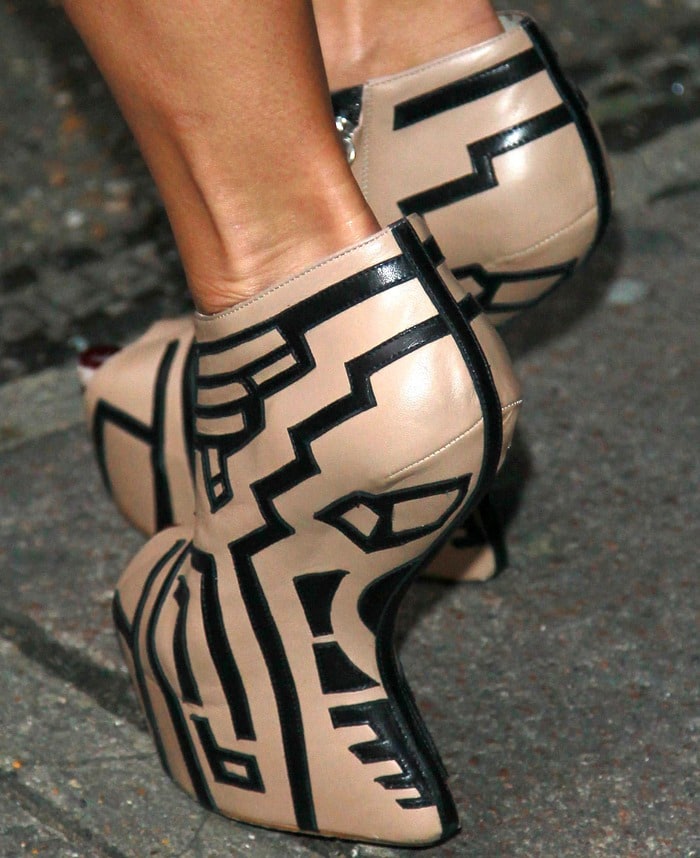 Nicole Scherzinger's geometric beige and black heel-less booties
As these are part of Giuseppe Zanotti's collection for Spring/Summer 2012, these (and even the pump version Alicia Keys has) are not available as of now. You can shop for them at Zappos and Amazon: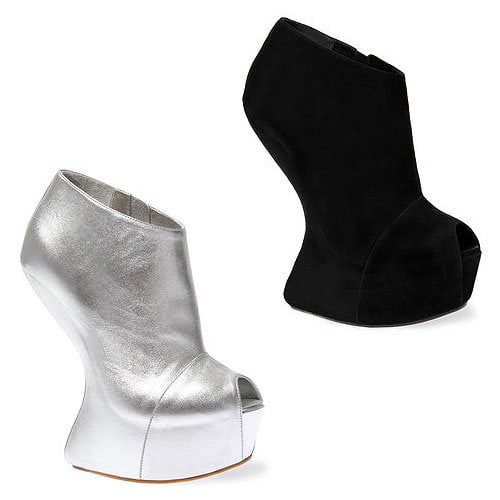 Giuseppe Zanotti Spring/Summer 2012 heel-less open toe booties, $1,127.23
Estimated delivery date is November 21, 2011.
If you can't wait that long and want to try the look NOW, this more formal but still just as heel-less and still just as pricey d'orsay pump is available for purchase at Neiman Marcus:
Giuseppe Zanotti heel-less platform d'orsay pump, $895.00
Also check out our previous posts on the extremely inward-curved wedge heels and the Jeffrey Campbell Night Walk heel-less mary jane pumps for more heel-less shoe options!
Credit: WENN