There's a reason those Pussycat Dolls videos took off, and Nicole Scherzinger's curves might have something to do with it! Not only can the brunette beauty sing, she can also command the attention of a room by just walking in.
The 39-year-old flaunted her figure as she arrived for the London leg of the "X Factor" auditions.
Does anyone else have a sudden urge to dance to "Jai Ho?"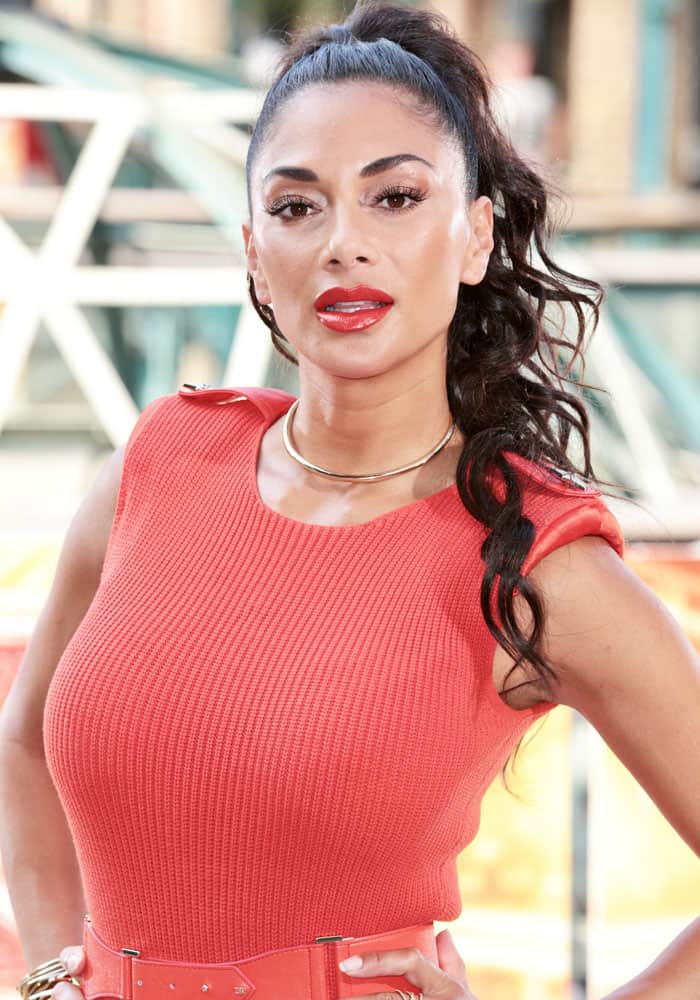 Nicole Scherzinger arrives for X Factor auditions in London on July 6, 2017.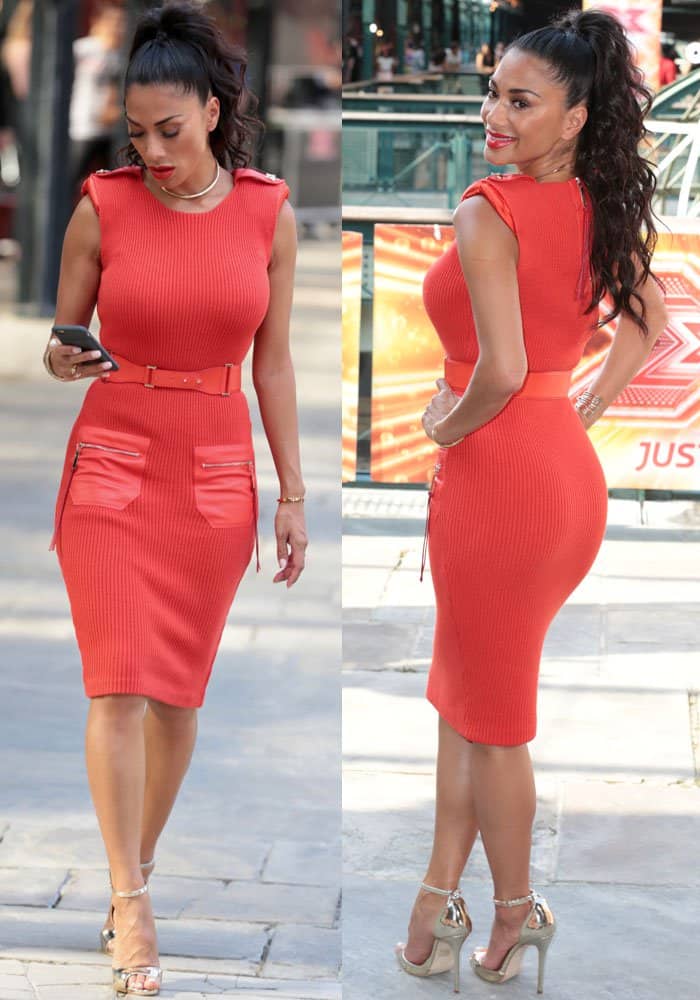 Nicole flaunted her dangerous curves in an Elisabetta Franchi knitted dress.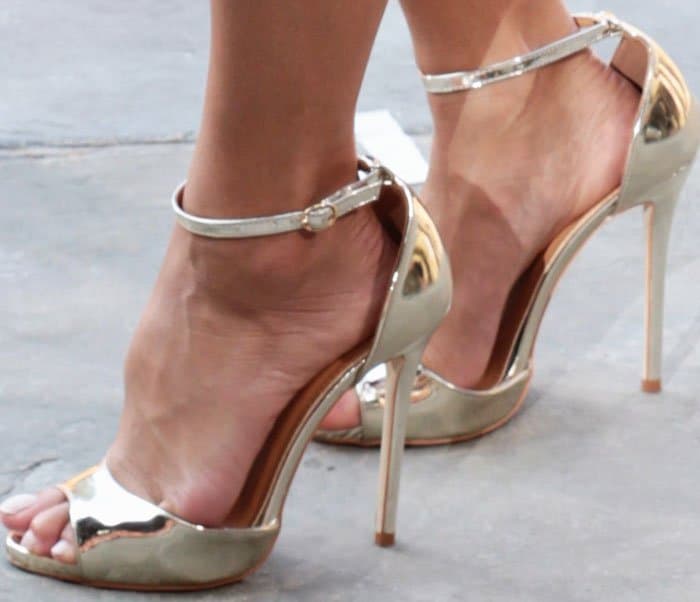 Nicole towers in a pair of Jimmy Choo "Tori" sandals.
Nicole is pretty close to 40, but she's still not ready to swear off the skintight dresses. The "X Factor" judge wore a red knit pencil dress by Elisabetta Franchi, which was even cinched at the waist with a belt.
Nicole put her hair up in a high ponytail, donned some Alexis Bittar jewels, and finished off her look with a pair of Jimmy Choo "Tori" sandals in metallic leather.
The former Pussycat Doll gives the cameras a flirty wink.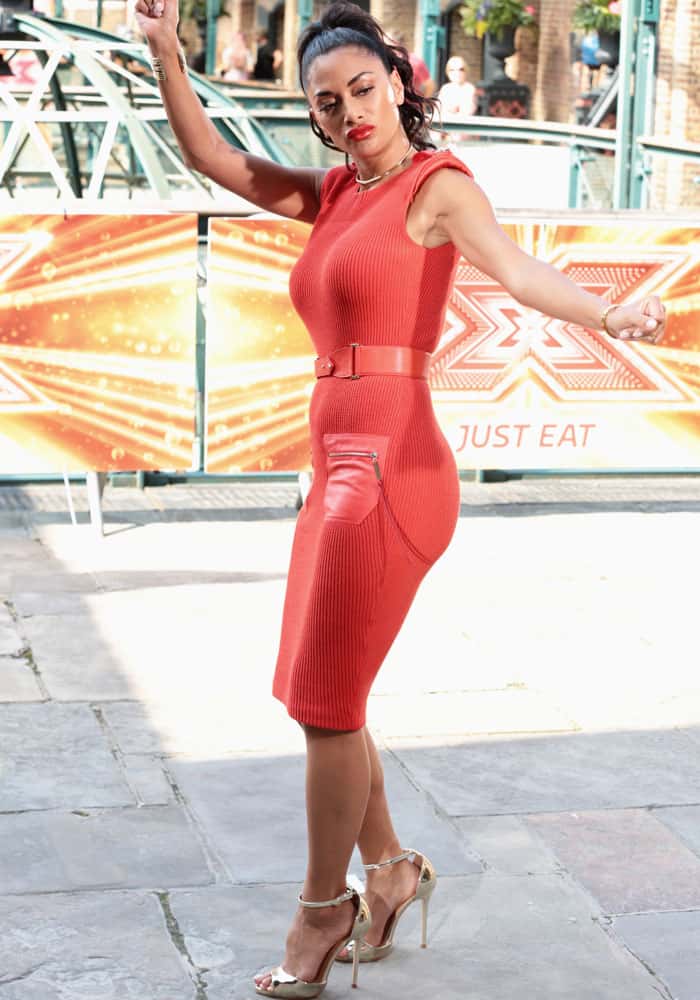 Nicole playfully dances for the paparazzi outside the "X Factor" studio.
We won't deny that Nicole looks good in this dress, but we're not a fan of the frock's raised shoulders and front pockets. Despite our lukewarm reaction to her dress, the singer still looks gorgeous.
Nicole was in a visibly playful mood as she danced and winked for the paparazzi before disappearing into the "X Factor" studio.
Later on, Nicole took a personal snap of her OOTD, which she uploaded with the caption "Hot summer #london."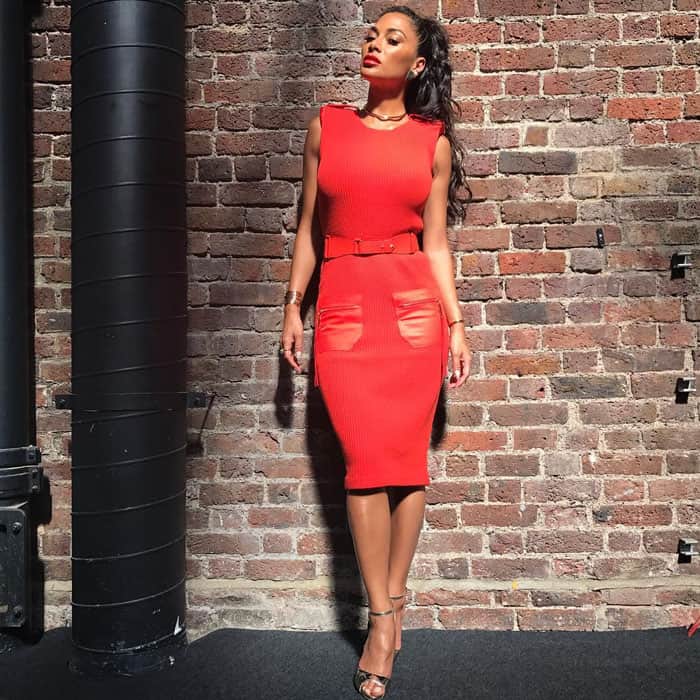 The 49-year-old uploaded a snap with the caption "Hot summer #london."
You can shop Jimmy Choo shoes at Matchesfashion, Net-A-Porter and Farfetch.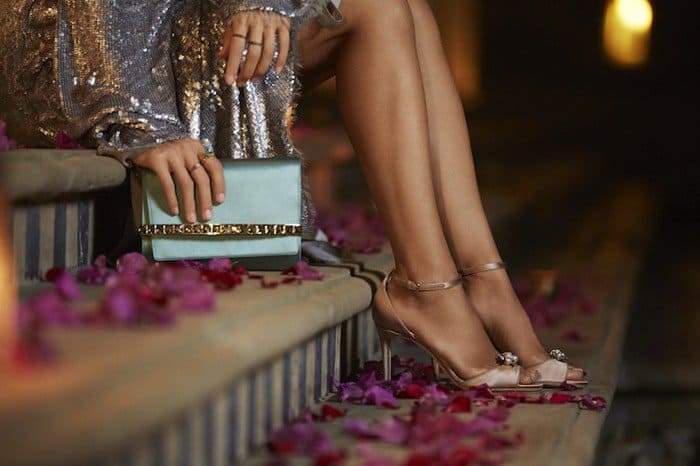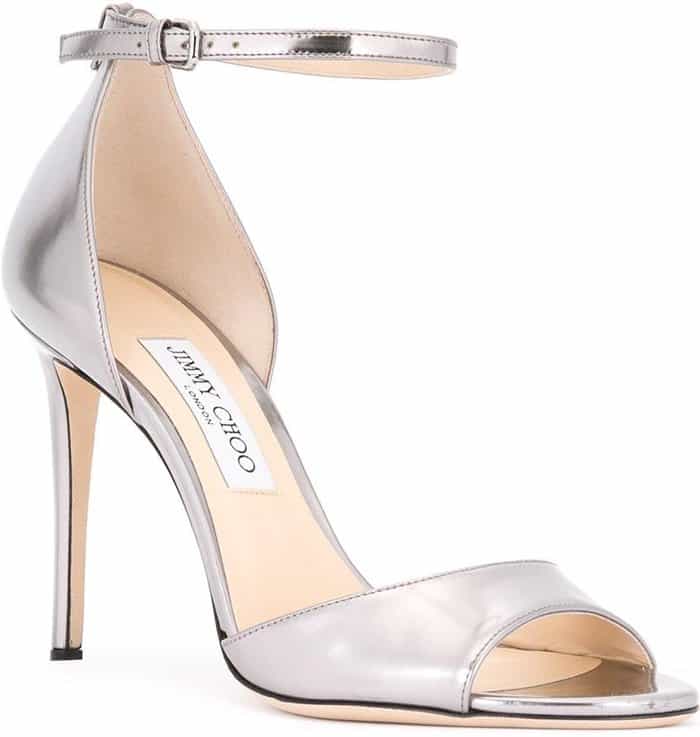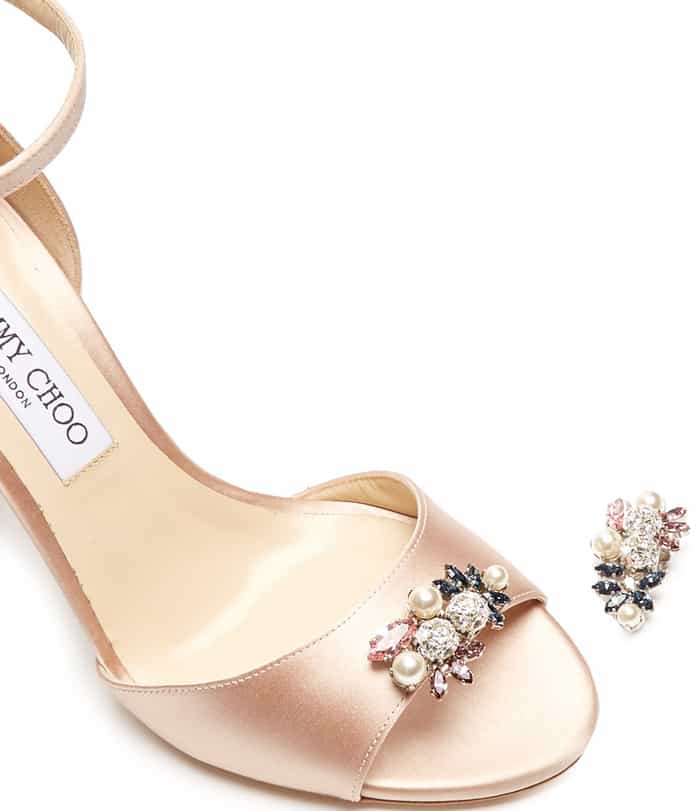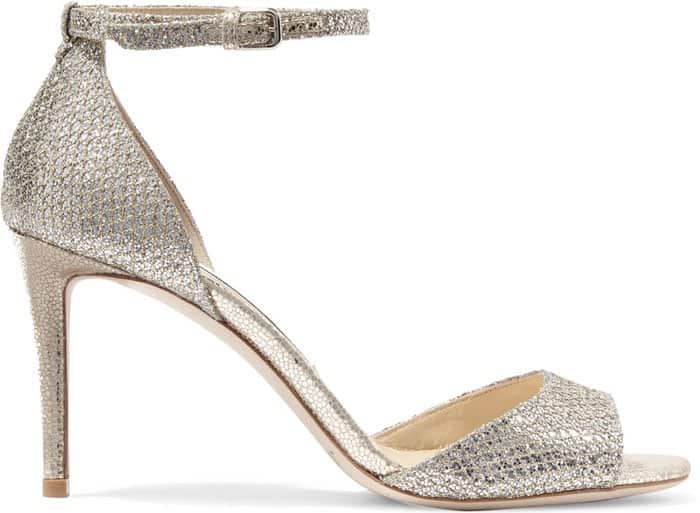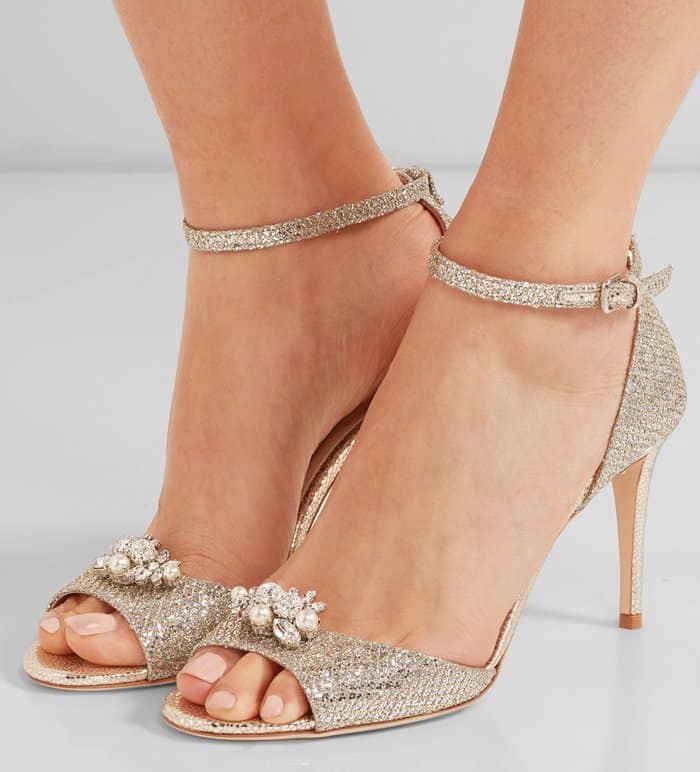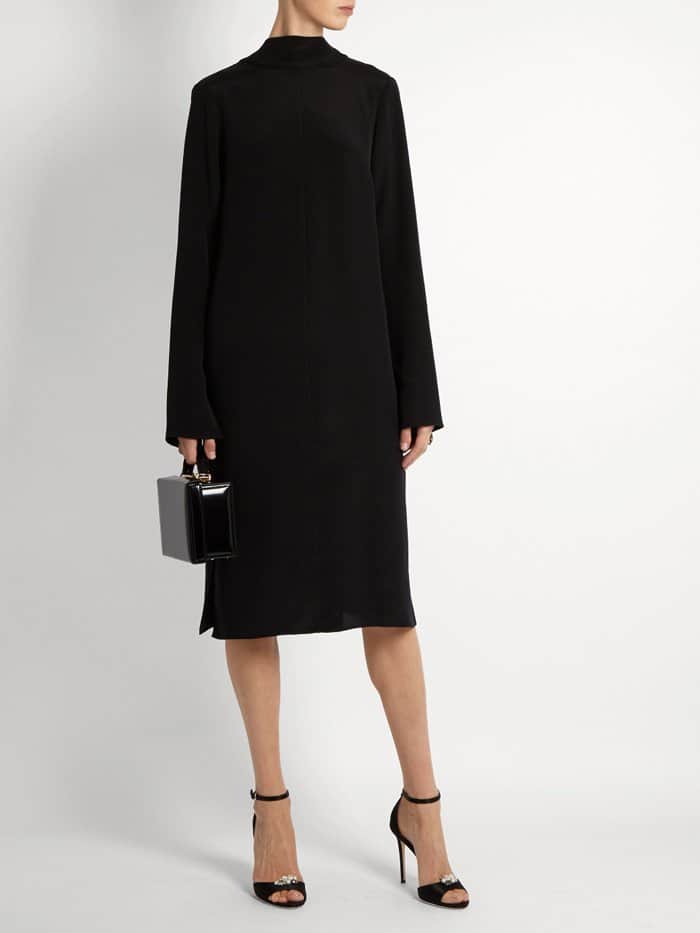 Jimmy Choo "Tori" sandals, $554 – $995
Credit: Nicole Scherzinger's Instagram / Phil Lewis / WENN