Miley Cyrus was seen going on a hike around Runyon Canyon in Hollywood Hills in Los Angeles on Friday afternoon.
Miley Cyrus going on a hike at Runyon Canyon in Hollywood Hills, California, on February 27, 2015
Dressed relatively tamely in a gray sweatshirt, black leggings, and black Nike "Free 5.0" sneakers, the 22-year-old entertainer was still easily recognizable despite the lack of crazy colors and hiding her face beneath her hood.
Miley Cyrus' wearing Nike shoes for hiking
Nike "Free 5.0" Sneakers in Black/Metallic Silver/Dark Gray/White, $70 to $300 at Amazon
Miley was accompanied by boyfriend Patrick Schwarzenegger, who, surprisingly, was the one wearing color and odd articles of clothing.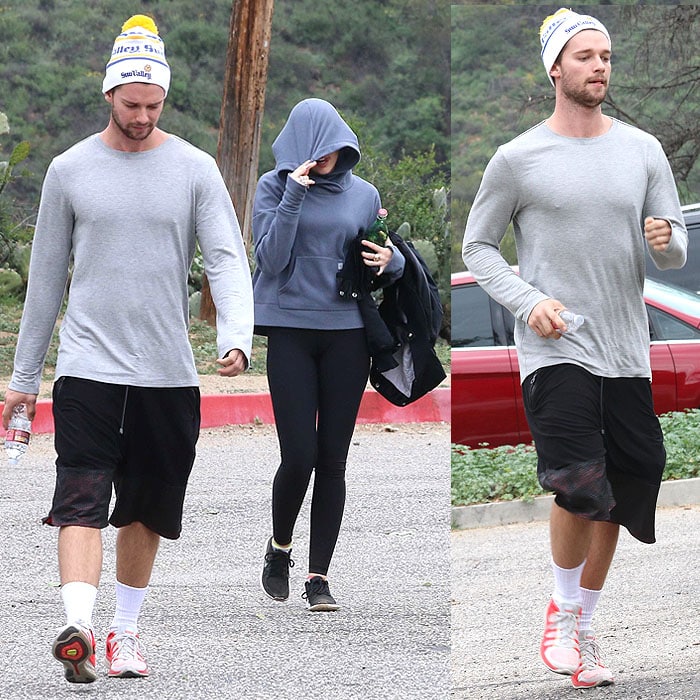 Couple Patrick Schwarzenegger and Miley Cyrus going on a hike together at Runyon Canyon
Patrick sported bright red Nike "FlyKnit Lunar 2" sneakers and a mismatched Sun Valley beanie with a big yellow pompom on top.
Nike men's "FlyKnit Lunar 2" sneakers on Patrick Schwarzenegger
Nike Men's "Flyknit Lunar 2" Sneakers in Pure Platinum/Bright Crimson/University Red/Black, $99.99 to $239.99 at Amazon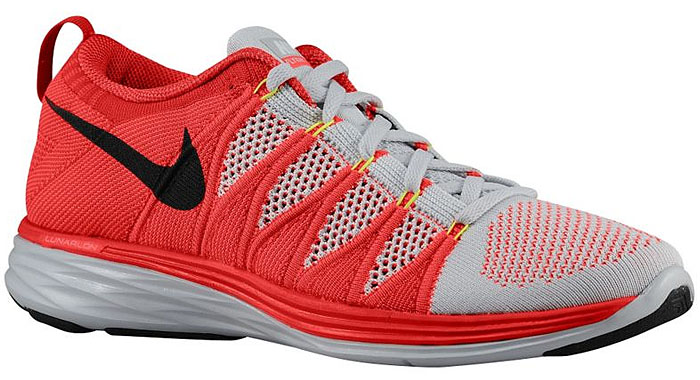 In the middle of their hike, the coosome twosome met Nicole Richie who was also working on her fitness that afternoon.
Walking alongside her was her family's black German Shepherd, Ero, which had an ornate studded leather collar around its neck. We can't help but wonder if Nicole designed it especially for her dog using her House of Harlow 1960 jewelry line?
Nicole was also wearing Nike sneakers, although hers is an older "Air Max" sneaker style from 2012.
Nicole Richie going on a hike and taking her German Shepherd, Ero, for a walk around Runyon Canyon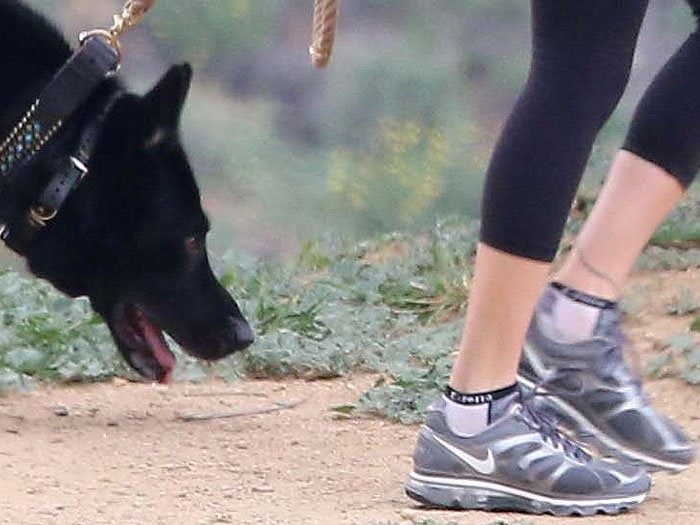 Nicole Richie's dog Ero and her gray Nike "Air Max 2012" hiking sneakers
Nike Women's Air Max 2012 Sneakers in Carbon Gray, $120 to $183 at Amazon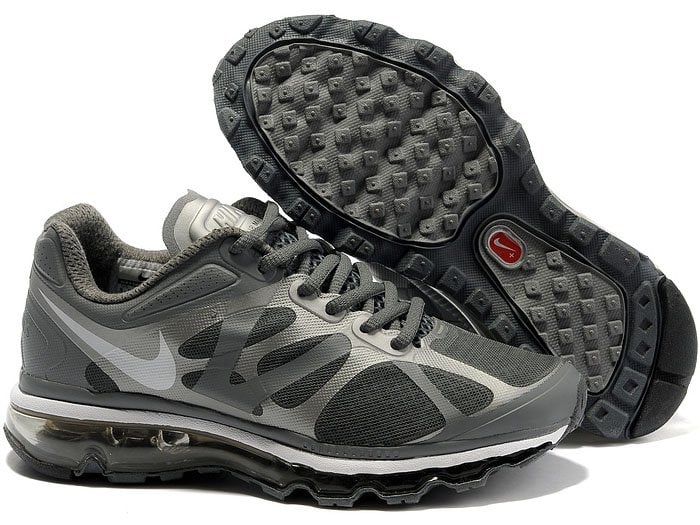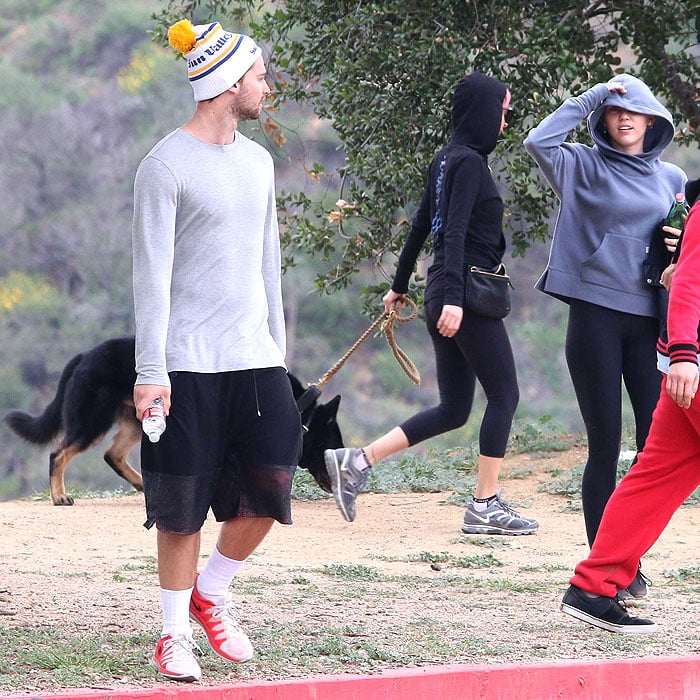 Patrick Schwarzenegger, Nicole Richie, and Miley Cyrus meeting each other while on a hike in Runyon Canyon in Hollywood Hills
The day Miley went on this hike was the same day the whole "what color is this dress" controversy blew up. The fresh air must've helped clear her mind because she happened to come up with what we think is the best answer to the real color of the dress.
For Miley, the dress isn't white-and-gold or blue-and-black; it's all colors of the rainbow or, basically, what color you want it to be.
Philosophical! What do you see?
Credit: WENN