In December 2015, the Gwen Stefani-Blake Shelton thing still hadn't quite sunk in for most of us, even though the two had been littering cyberspace with their cheesy PDA videos and photos.
The pair couldn't seem to pry themselves apart during the holidays, which made it a breath of fresh air to see Gwen finally on her own.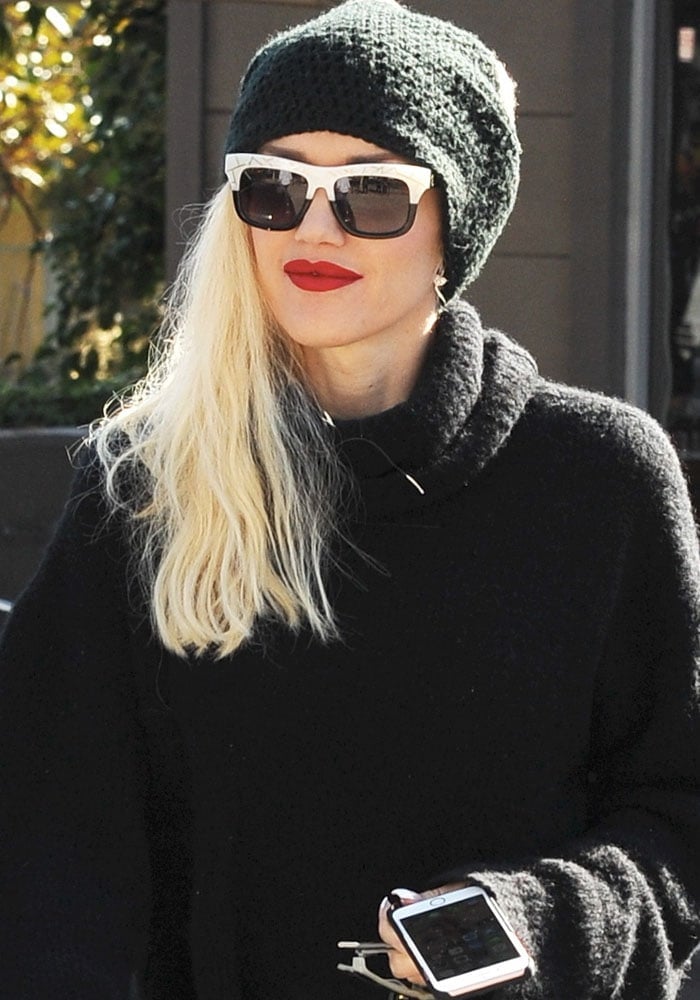 No Doubt's lead vocalist Gwen Stefani wears a beanie over her hair as she leaves Planet Nails in Los Angeles on December 30, 2015
How old was Gwen Stefani in No Doubt?
After her older brother Eric Matthew Stefani introduced her to 2 Tone music by Madness and The Selecter, Gwen Stefani was invited to provide vocals for No Doubt in 1986. At the time, she was 17-years-old.
Eric decided to create No Doubt after meeting John Spence through working at Dairy Queen in their hometown of Orange, California. Gwen also worked at the ice cream parlor.
Eric Stefani invited his younger sister Gwen to join No Doubt when she was 17-years-old (Credit: No Doubt)
John Francis Spence, who founded No Doubt with Eric Stefani, committed suicide on December 21, 1987, by shooting himself with a gun in a park located in Anaheim, California. Gwen became No Doubt's lead vocalist after his tragic death.
John Francis Spence was a founding member of No Doubt, which is named after his signature phrase "no doubt"
28 years after John Francis Spence's suicide, Gwen enjoyed some solo pampering time as she left Planet Nails in Los Angeles.
Gwen Stefani wears a turtleneck sweater and culottes out in Los Angeles
Rumored to have undergone plastic surgery, Gwen wore an all-black ensemble, which consisted of a cozy oversized turtleneck sweater paired with loose culottes.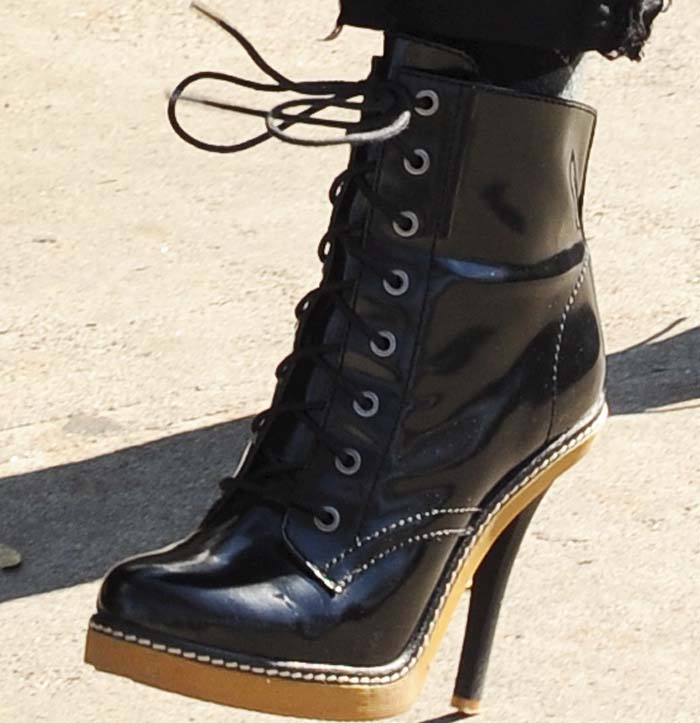 Gwen Stefani's feet in L.A.M.B. boots
The singer accessorized with a pair of L.A.M.B. boots from her 2013 collection, a funky pair of cat-eye sunglasses, and a black beanie.
Gwen Stefani wears an all-black ensemble with a pair of L.A.M.B. booties
Gwen tweeted a GIF of her and Blake over the holidays, which showed the latter packing on the PDA as she gave the former multiple kisses on her cheek.
Gwen's L.A.M.B. boots are already sold out, but do check out our other lace-up patent picks at Nordstrom and Zappos.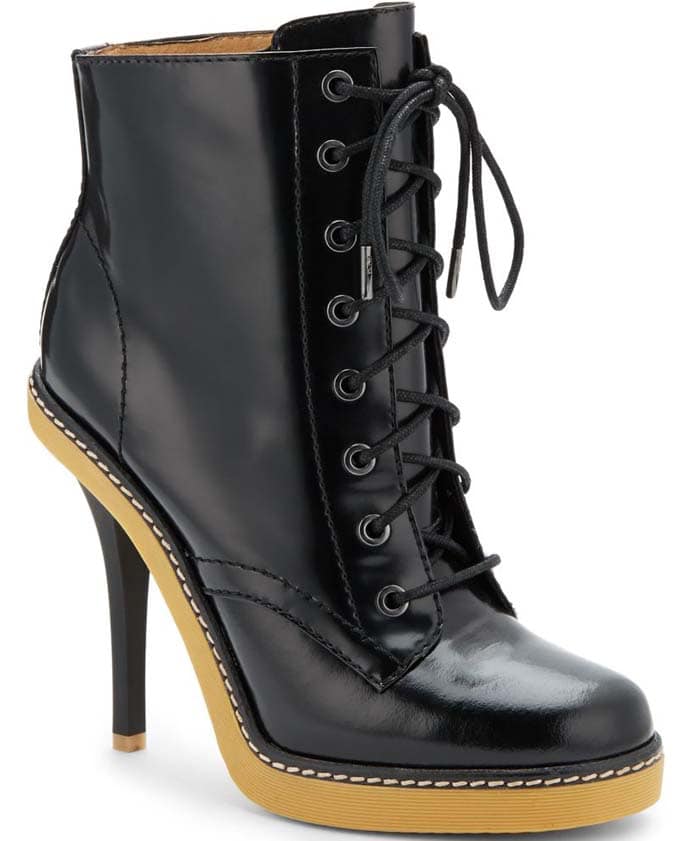 L.A.M.B. "Nichol" Patent Leather Ankle Boots, $395
3.1 Phillip Lim "Harleth" Lace-Up Bootie, $695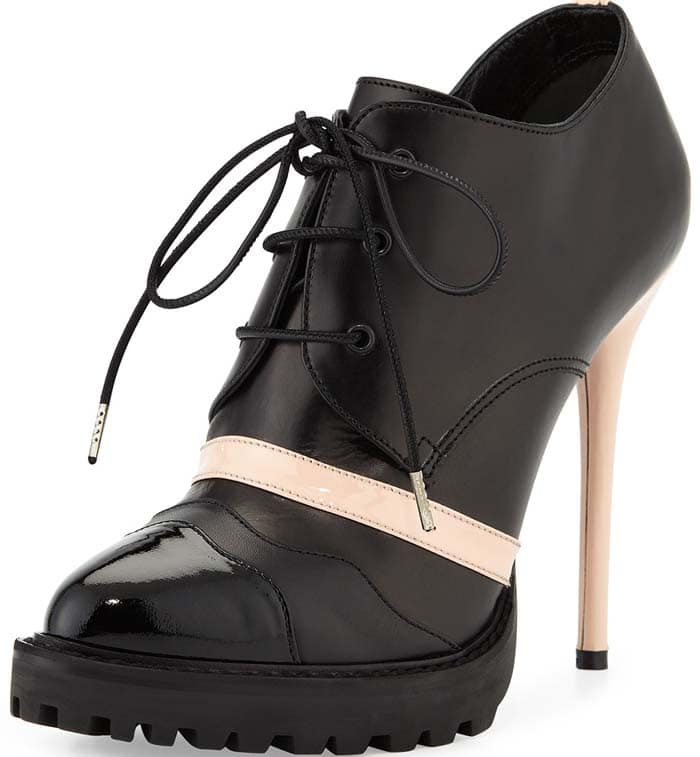 Alexander McQueen Leather High-Heel Lace-Up Bootie in Black/Teint, $562.80 – $1,120
Givenchy Tapered Heel Booties, $995
Credit: Cousart / JFXimages / WENN