Olivia Munn may have portrayed a journalist on the popular TV show "The Newsroom," but the actress knows the differences between real life and television.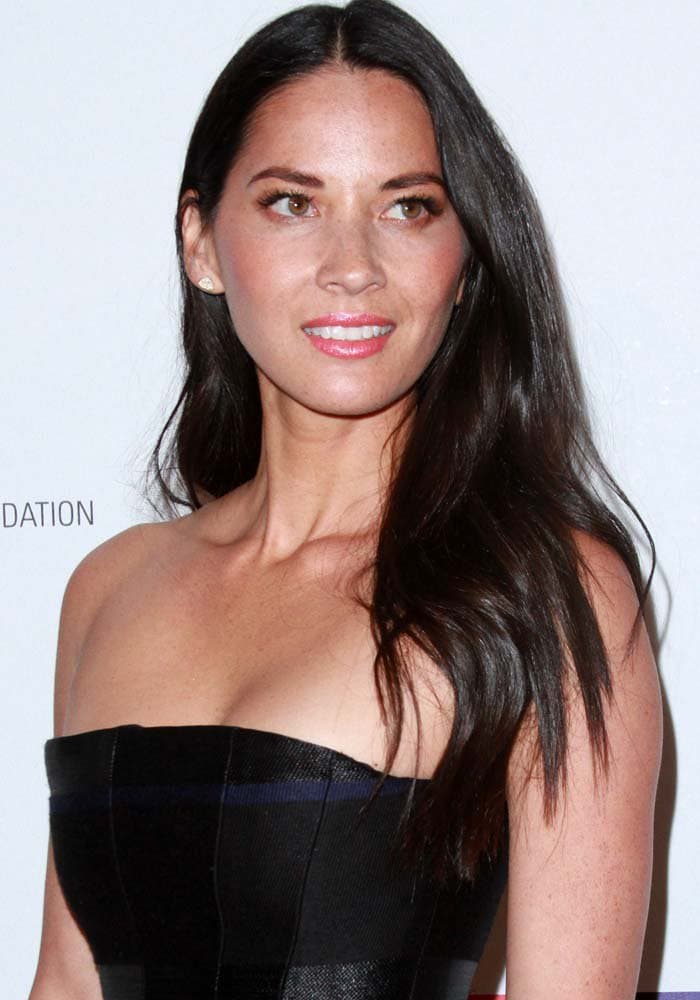 Olivia Munn wears her brown hair down at the 26th annual Courage in Journalism Awards held at the Beverly Wilshire Hotel in Beverly Hills on October 27, 2015
Of German, Irish, English, and Chinese ancestry, she recently attended the International Women's Media Foundation Courage Awards to honor the journalists who have risked and even given their lives for the sake of what they believe in.
Lourdes Ramírez is an independent Honduran journalist and the director of the radio news program Café Informativo in the north of the country
Olivia presented the IWMF Courage award to Honduran journalist Lourdes Ramirez, who put her life on the line to preserve the freedom of the press.
"I want to continue working as a journalist for as long as I live, despite the risks I have taken and despite the fact that sometimes I feel alone in my desire to bring change to my country, but I'm determined to continue fighting till the end because this I love this job and I think it's the most beautiful job in the world," Ramírez said when accepting the award.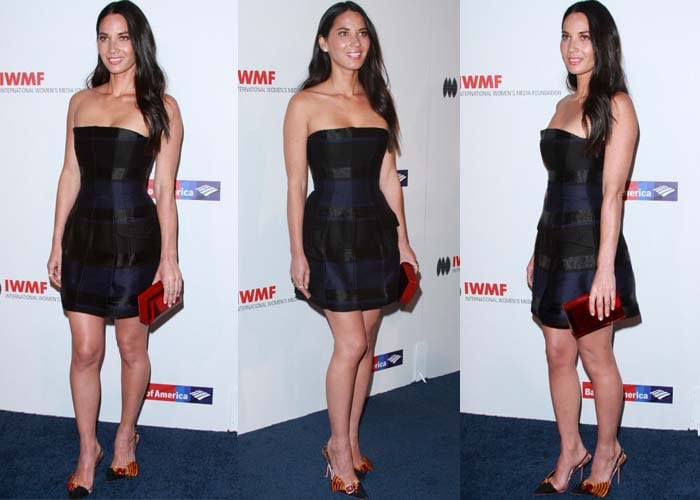 Olivia Munn wears a Dior dress to the IWMF Awards
For the event, the actress wore a fitted dress by Dior.
Olivia Munn's feet in Sophia Webster heels
She paired the strapless black-and-blue frock with jewelry from Dana Rebecca Designs and Effy. Olivia finished her look with the quirky "Aria" heels from Sophia Webster.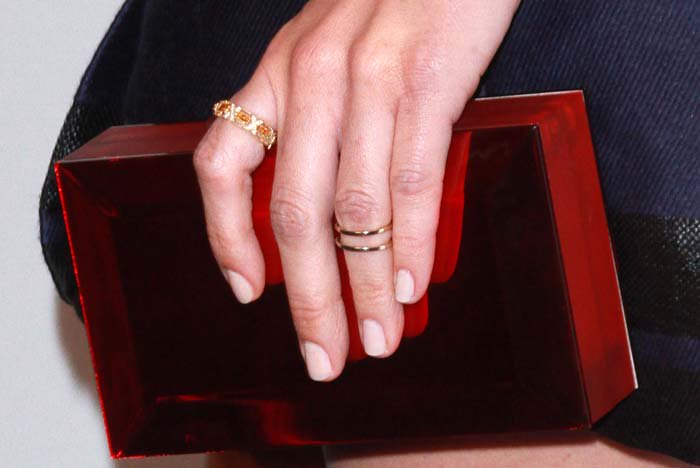 Olivia Munn shows off her manicure as she carries a clutch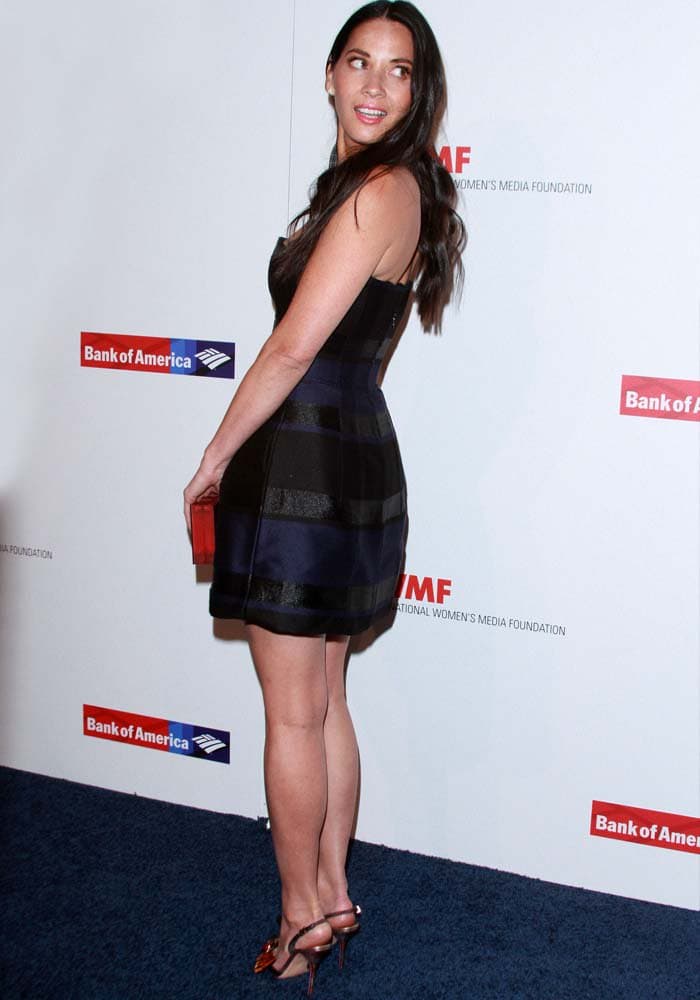 Olivia Munn wears her hair long and down at the IWMF Awards
The "Aria" heels by Sophia Webster add an eccentric touch to any outfit. You can purchase the heels over at Farfetch and Saks Fifth Avenue.
Sophia Webster "Aria" Sling Back Pumps, $545.59 – $575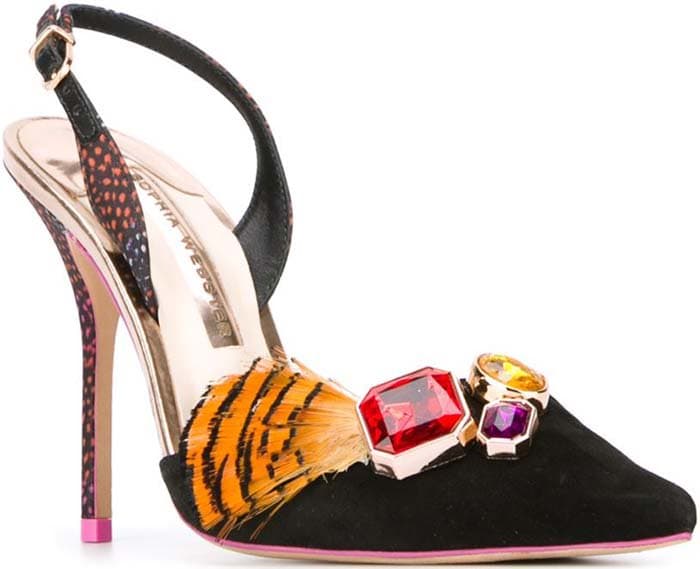 Credit: Adriana M. Barraza / WENN / Ivan Nikolov