What's better than sharing a front row seat with Olivia Palermo in a fashion show? Sitting behind Olivia Palermo plus a bevy of fashion icons, of course.
Olivia Palermo shared the front row of the London Fashion Week Topshop Unique show with the likes of Anna Wintour, Suki Waterhouse, Karlie Kloss and Jourdan Dunn. Do we smell a new squad forming?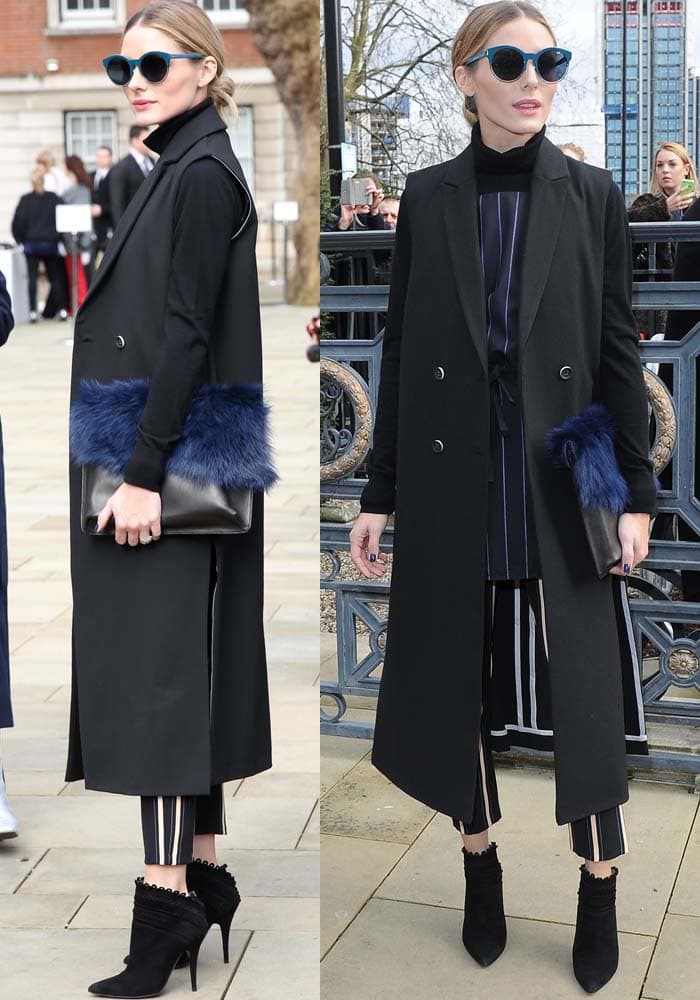 Olivia showed off her amazing styling skills yet again by pairing a striped navy tunic with striped trousers underneath a black sleeveless coat — all from Topshop. The model styled her look with a pair of Dior sunglasses, Tabitha Simmons "Harmony" boots and a fur-and-leather clutch from Topshop.
Talk about turning brand loyalty into a genius look.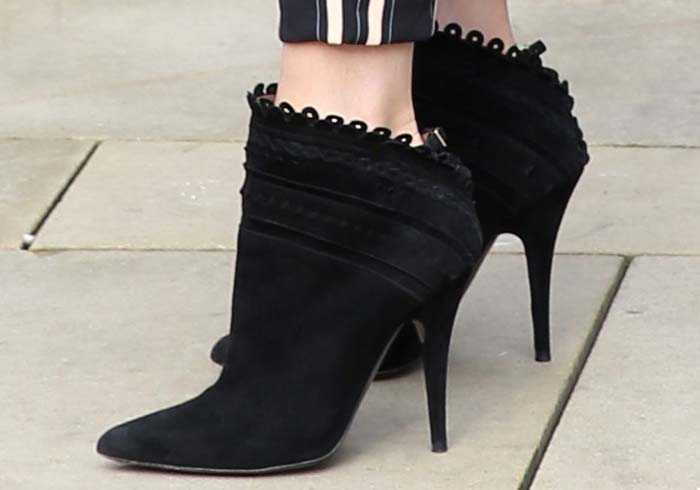 Luckily for us, one such soul had the brief but fortunate experience of breathing the same air as the fashion powerhouses and lived to tweet the tale.
Sitting behind Olivia Palermo, Jourdan Dunn, Karlie Kloss, Anna Wintour and Suki Waterhouse at @Topshop Unique. Life made.

— Lorna Weightman (@styleisleIRL) February 21, 2016
Olivia Palermo arriving at the London Fashion Week Autumn/Winter 2016 for the Topshop Unique show in London on February 21, 2016
We're not sure how Olivia Palermo can look at a pair of scalloped laser cut boots like the Tabitha Simmons "Harmony" and think, "Yes, those would look lovely with mismatched stripes and a coat that's missing its sleeves." But that's Olivia Palermo for you. And somehow, it works.
Grab Tabitha Simmons' "Harmony" boots at The Outnet, Neiman Marcus, and Last Call.
Tabitha Simmons 'Harmony' Scalloped Suede Ankle Boots, $537.75 (original: $1,195) at The Outnet
Tabitha Simmons 'Harmony' Scalloped Ankle Boot in Gray, $385 – $657 (original: $1,195) at Neiman Marcus and Last Call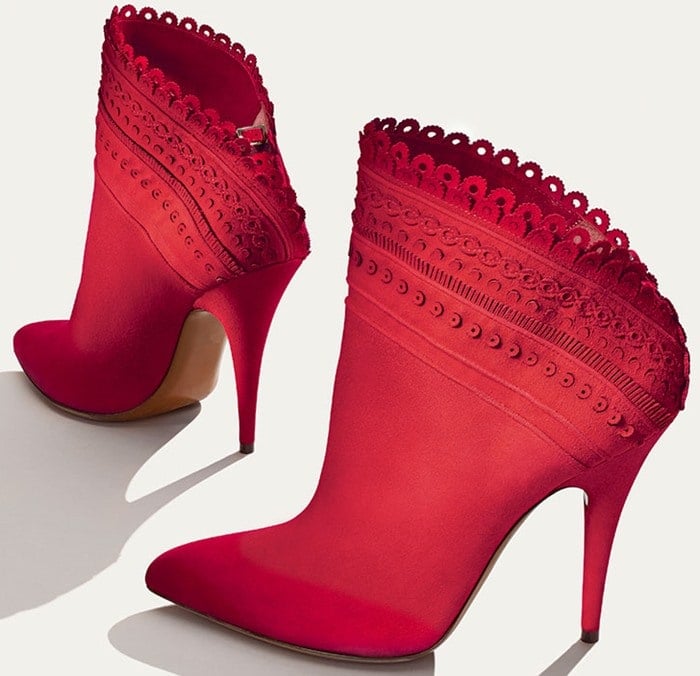 Tabitha Simmons Harmony Slant-Shaft Ankle Boots, $537 at Neiman Marcus
Credit: Lia Toby / Will Alexander / WENN