There is always something dazzling about being in New York. We're not sure if its really the city itself or the genius marketing buzz our favorite songs and shows have created, but the bottom line is that NYC is the "it" city for fashionistas. Case in point: the beautiful and stylish Olivia Palermo.
Olivia was spotted giving the cameras a quick smile as she left Crosby Hotel in New York.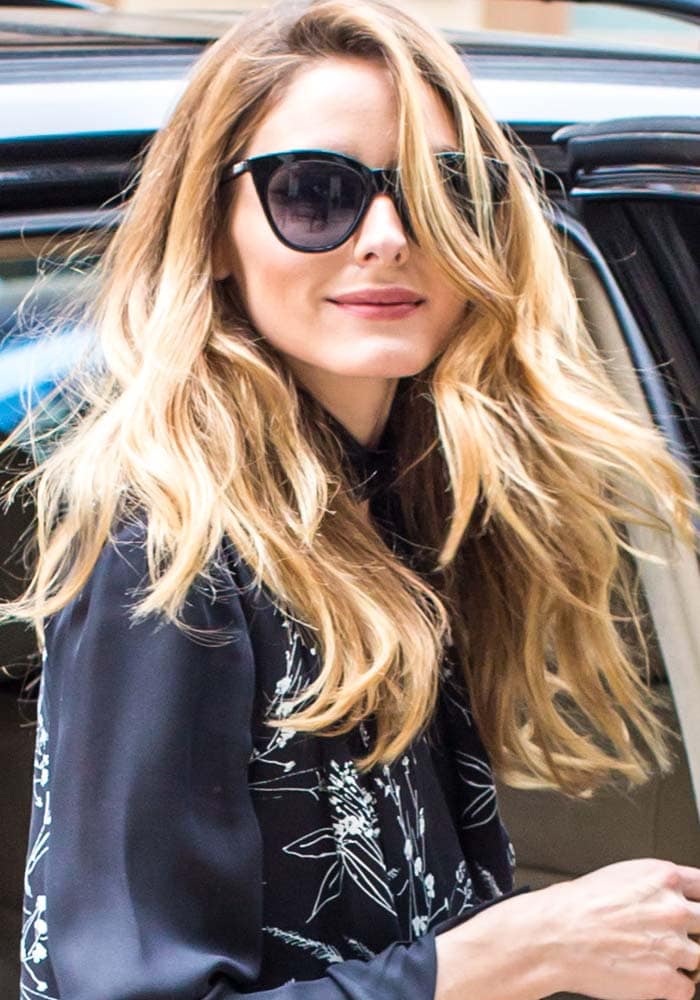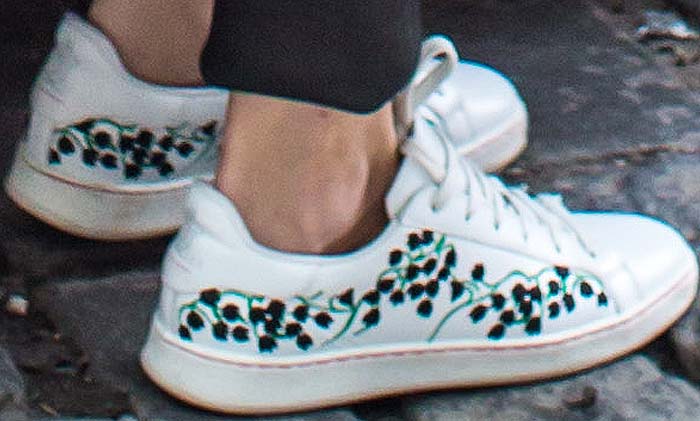 Olivia ingeniously wore a pair of leather pants with a black Zara shirt and an Olivia Palermo + Chelsea28 printed vest. The model-entrepreneur finished her look with a pair of sunglasses from Le Specs and a pair of "Muguet" floral embroidered sneakers from Moncler.
Olivia Palermo seen leaving the Crosby Hotel in New York on April 28, 2016
It seems like Olivia still can't contain her excitement every time she arrives in the city, even though she's style icon frequently traveling for work to the fast-paced and posh New York. Olivia uploaded a photo she took of the NYC skyline, which she captioned with a heart and car emojis.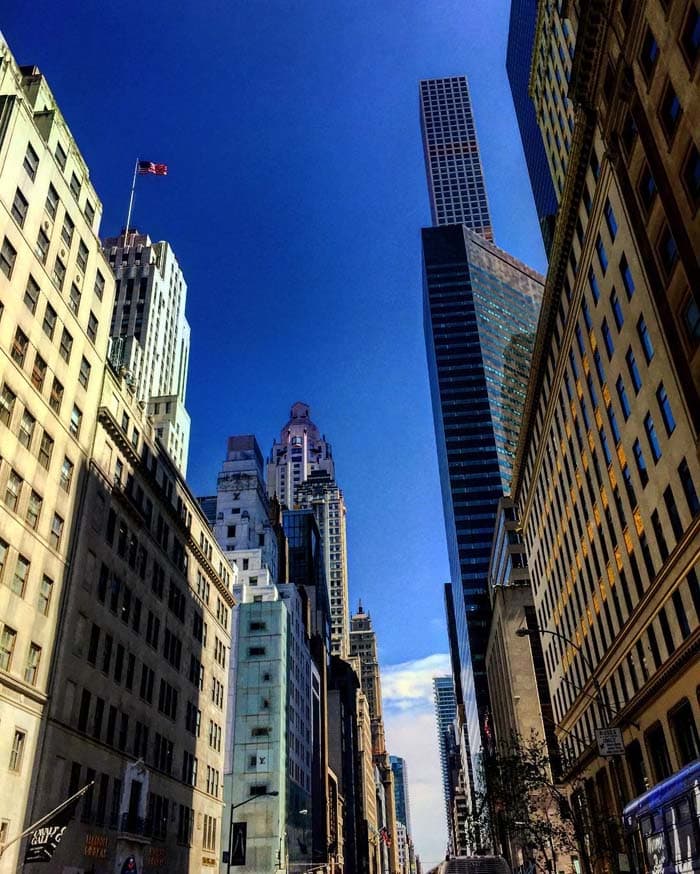 Olivia Palermo expresses her excitement to be back in New York with a photo upload captioned, "💖🚑🚕🚖🚍🚲🚙🚕🚗#NYC"
Olivia did an ingenious print-on-print look again by pairing her own vest design with the "Muguet" floral sneakers from Moncler. Usher in summer with these adorable sneakers you can grab at Farfetch.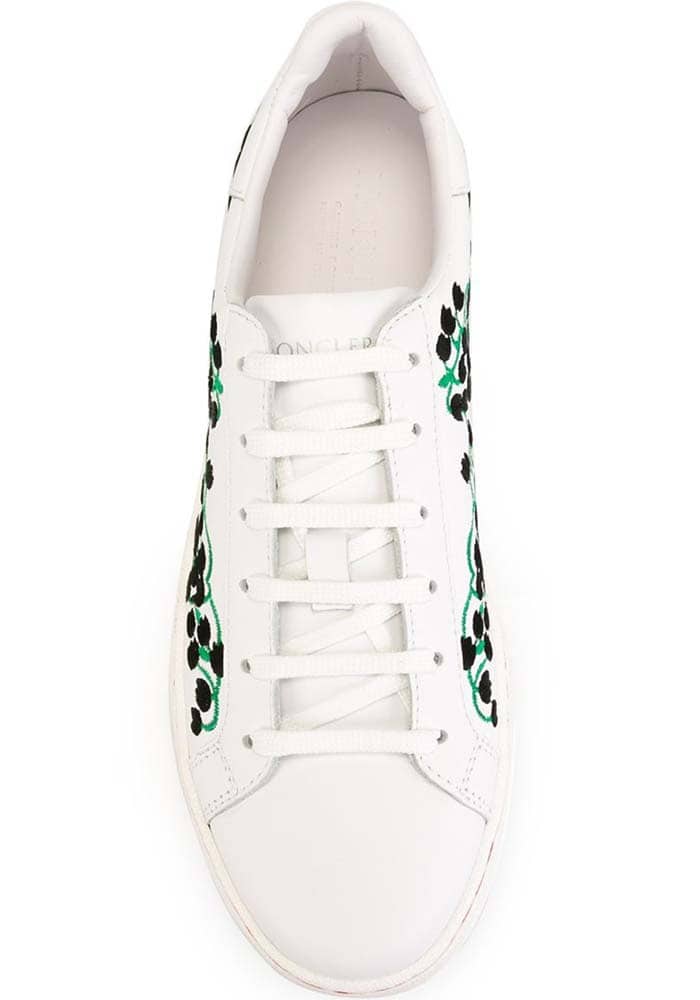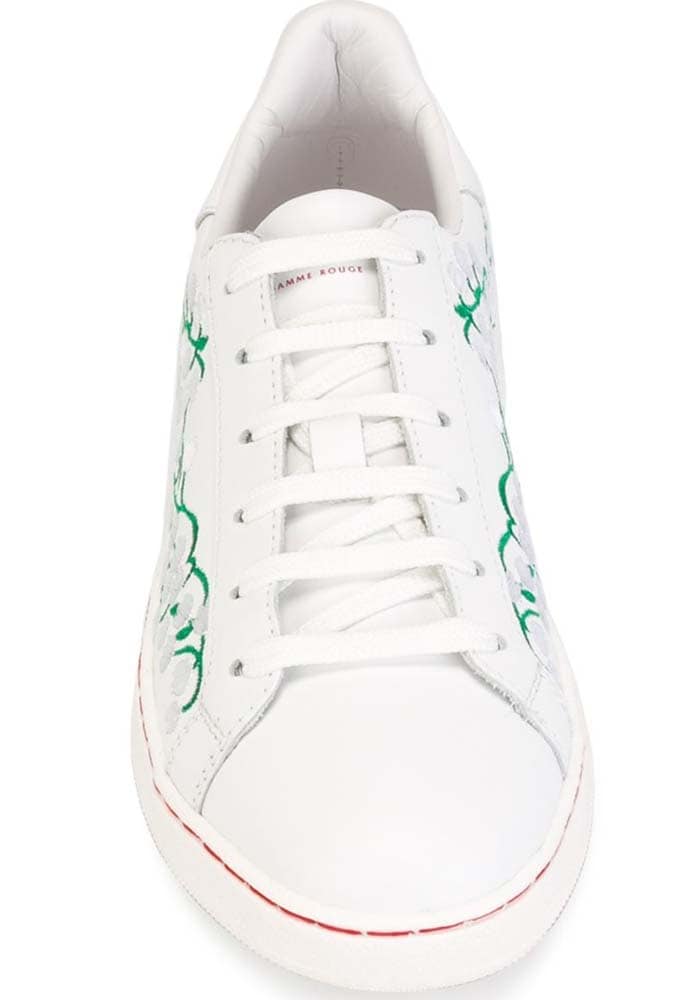 Moncler Gamme Rouge "Muguet" Floral Sneakers, $535 at Farfetch
Credit: Olivia Palermo's Instagram / Leone / WENN