Considering that she is the most stylish woman in New York, Olivia Palermo finally entering the world of fashion design comes as no surprise. She recently released an eyewear collection for Westward Leaning, which has received positive reviews.
Nothing, however, is as thrilling as Olivia's latest endeavor — a collaboration with the cult shoe label Aquazzura. News broke this week that the stunning socialite will be creating an exclusive line for the brand that will bear her name.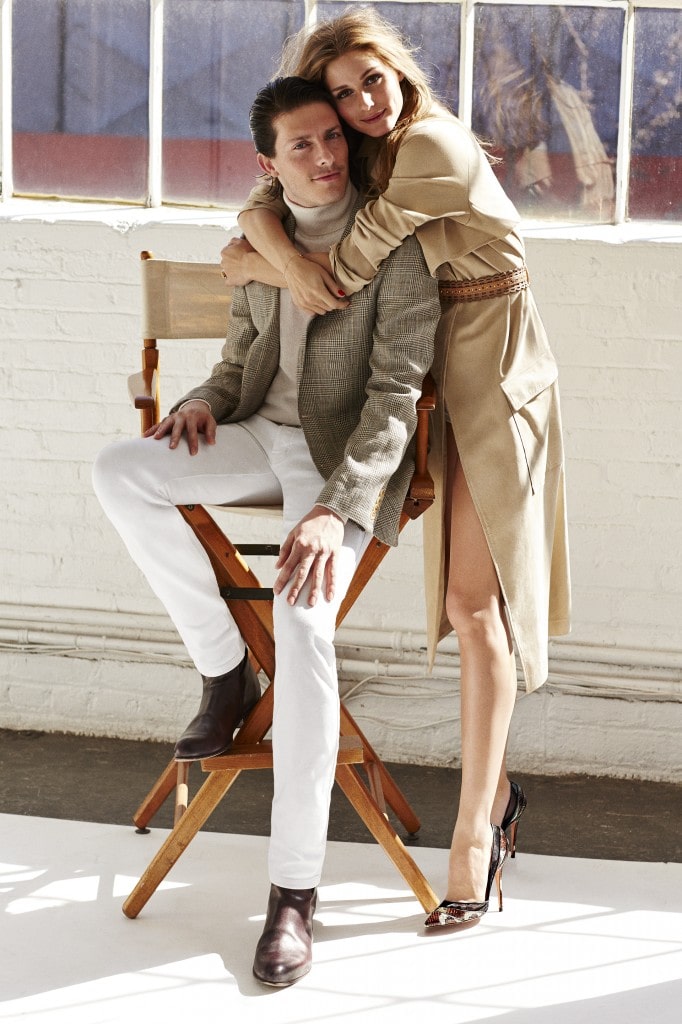 Olivia Palermo and Edgardo Osorio of Aquazzura
With Olivia being such a huge fan of Aquazzura's fine fancy heels and the brand's unofficial yet most influential ambassador, you could say this partnership was expected. It also sounds very exciting. Do you agree?
If Olivia's taste in ornate footwear is an indication of what's to come for this capsule, then we all can't wait to see what she's going to come up with.
According to Edgardo Osorio, the creator and designer of Aquazzura, the collection will feature "styles every woman needs in her closet, interpreted with the Aquazzura aesthetic and seen through the eyes of Olivia." Below is a sneak peek at some of the initial sketches done for the capsule: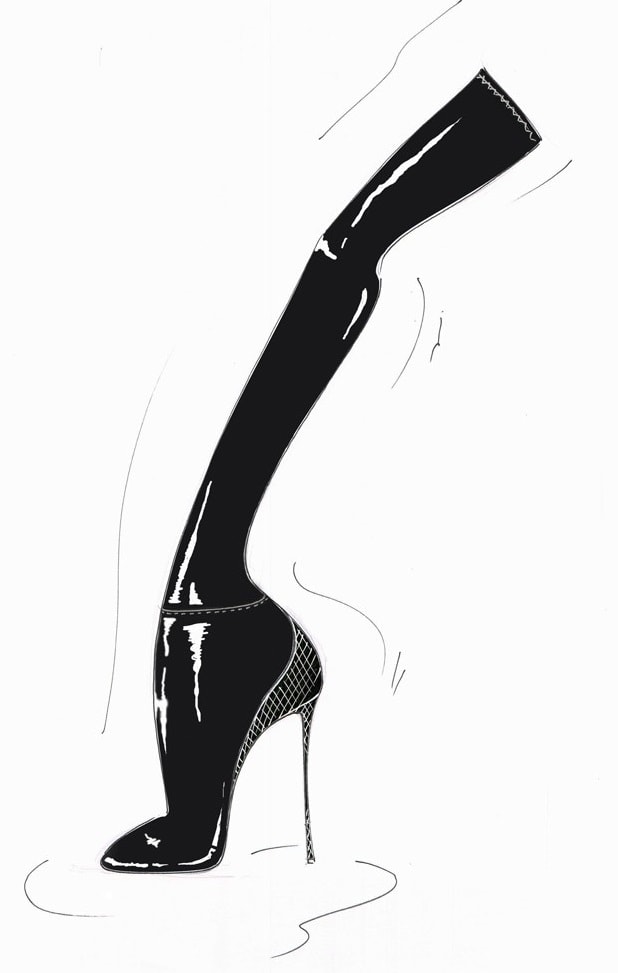 Aquazzura x Olivia Palermo over-the-knee suede boots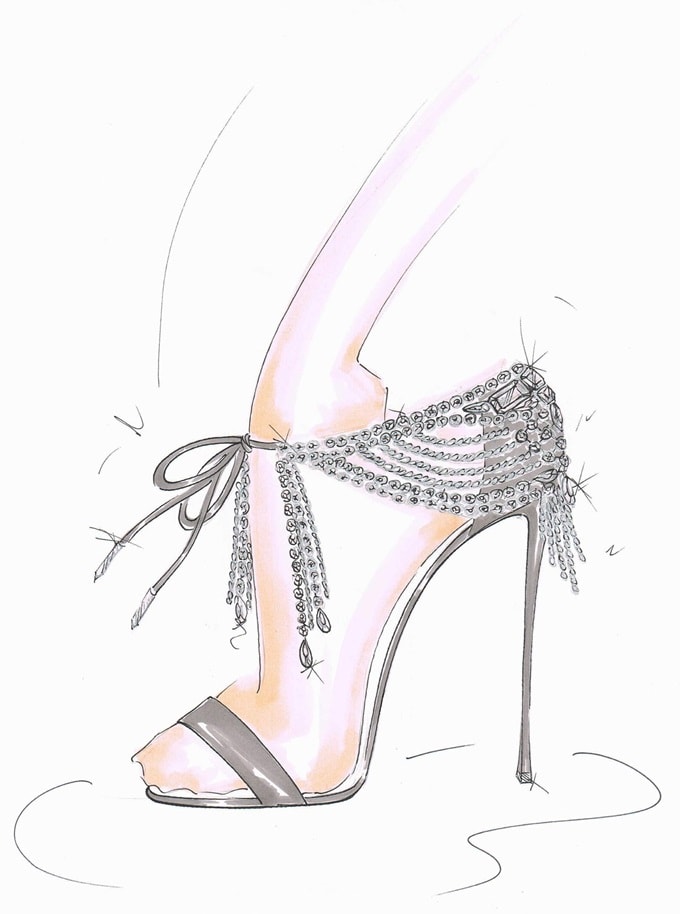 Aquazzura x Olivia Palermo jeweled evening sandals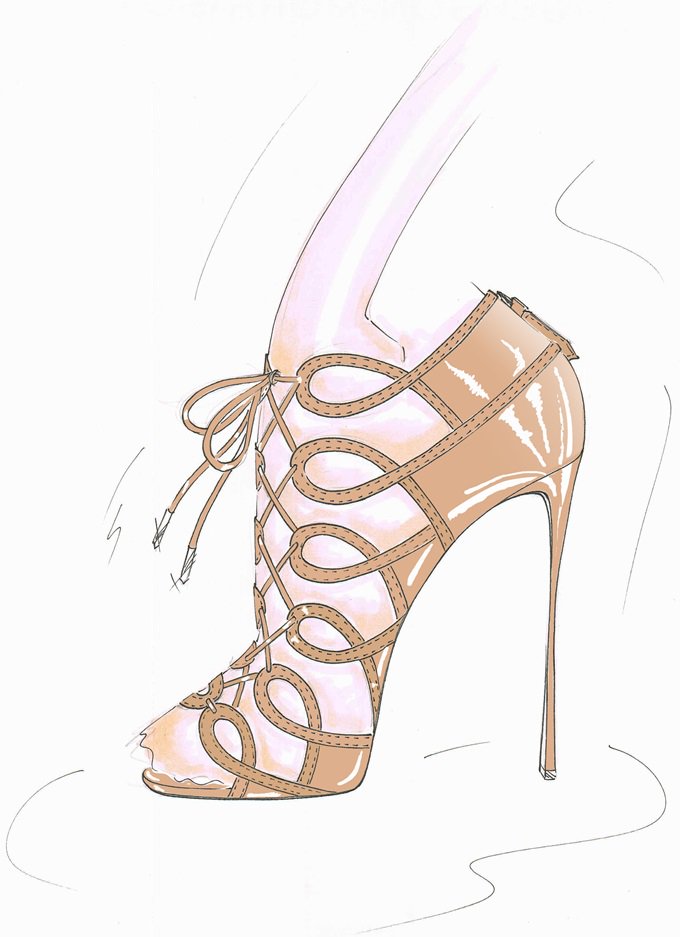 Aquazzura x Olivia Palermo gladiator heels
Aquazzura x Olivia Palermo snakeskin pumps
What do you think of the designs so far? Do you approve?
Of the four, we are loving the bejeweled evening sandals best. Olivia reportedly drew inspiration from a vintage necklace she owns to come up with the design.
The collection will be available starting September of this year, and the prices will range from $600 to $1,625. It's very exclusive and will only be sold at 12 specially selected stores all over the globe. Luckily, for those who can't visit any of the stores, the shoes will also be available at Net-a-Porter.
In the meantime, you can check out Aquazzura's well-crafted and well-designed heels at Shopbop. Below is a style of flats we're eying right now.
Aquazzura "Belgravia" Lace-Up Flats, $650