We can always count on Olivia Palermo to give us the best high-low fashion ensembles, season after season. The ultimate style blogger was spotted attending the Topshop Unique Autumn/Winter 2016 show during London Fashion Week and unsurprisingly, she looked flawless from head to toe.
At first glance, Olivia's outfit looks like a well-crafted designer ensemble worth thousands of dollars. But with a little digging, we found out that majority of these pieces are from Topshop. Olivia punctuated her look with a Topshop shearling clutch, which features premium real leather detailed with playful, shearling trim.
When doing high-low style, it is important to choose outfits that have crisp cuts and simple silhouettes. Stay away from anything that's too frilly or loud, if you don't want to look cheap. Being an expert on this trend, Olivia was able to find the right balance that made her ensemble look so effortlessly chic and expensive.
Olivia Palermo in Tabitha Simmons 'Harmony' booties at the London Fashion Week Autumn/Winter 2016 Topshop Unique show on February 21, 2016
This fur-trimmed leather clutch comes in three different fur colors. If you want something a little more casual and with roomier interiors, it also comes in backpack style.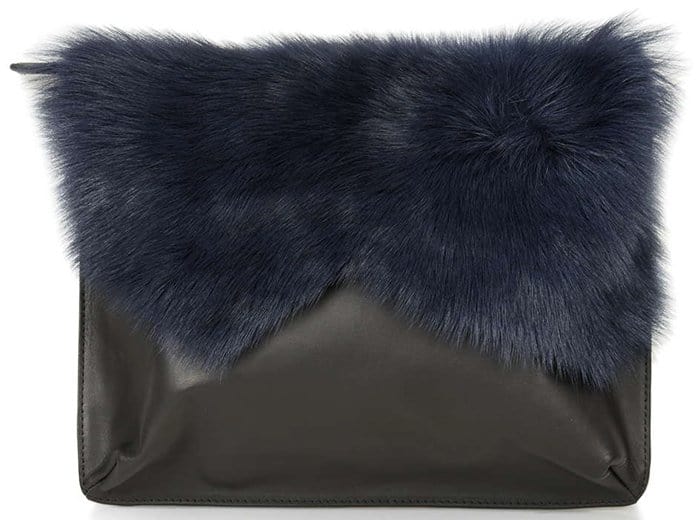 Topshop Premium Shearling Clutch in Blue, £50.00 at Topshop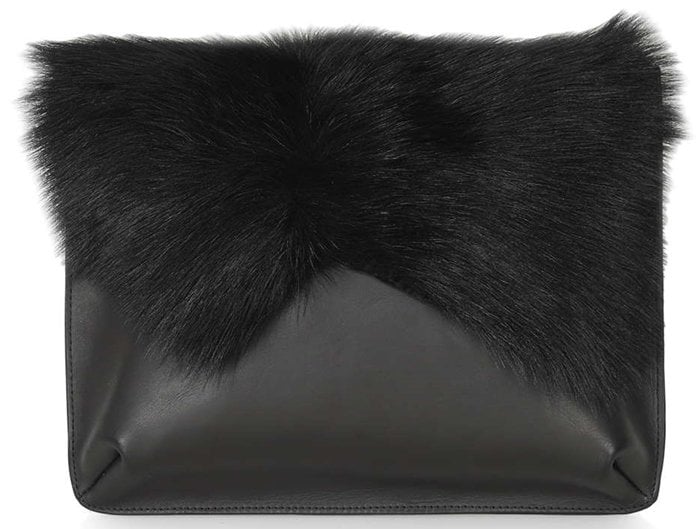 Topshop Premium Shearling Clutch in Black, £50.00 at Topshop
Topshop Premium Shearling Clutch in Natural, £50.00 at Topshop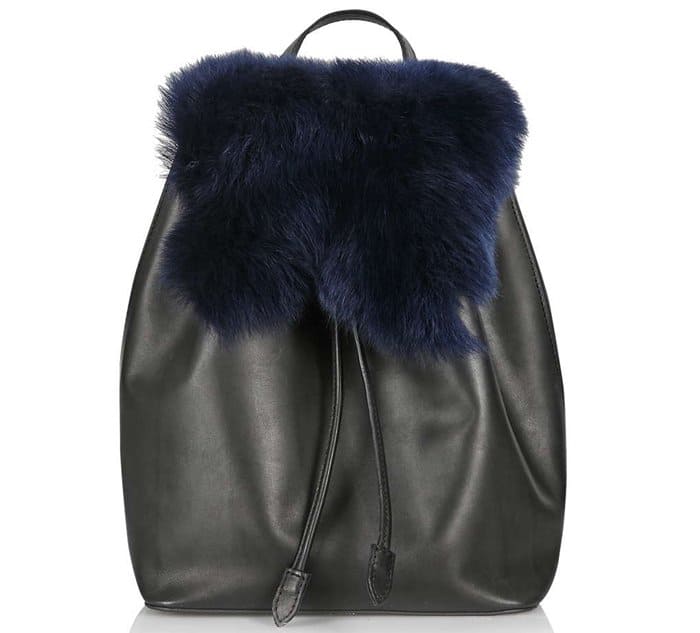 Topshop Premium Shearling Backpack in Blue, £80.00 at Topshop
Topshop Premium Shearling Backpack in Natual, £80.00 at Topshop
Credit: WENN/Lia Toby/Will Alexander