Pamela Anderson is not just a blonde bombshell. The former "Baywatch" star is a very involved People for the Ethical Treatment of Animals (PETA) activist who has written numerous letters to country leaders in support of animal rights and welfare. On Wednesday, Pamela added Britain Prime Minister Theresa May to the list.
The 49-year-old posed for photos by a large red mailbox in London with a letter urging the country to ban wild animals from circuses in Britain. "Brexit Is Complicated, but kissing circus animal acts goodbye is easy as pie," she wrote. She wore a gray trench coat for the occasion.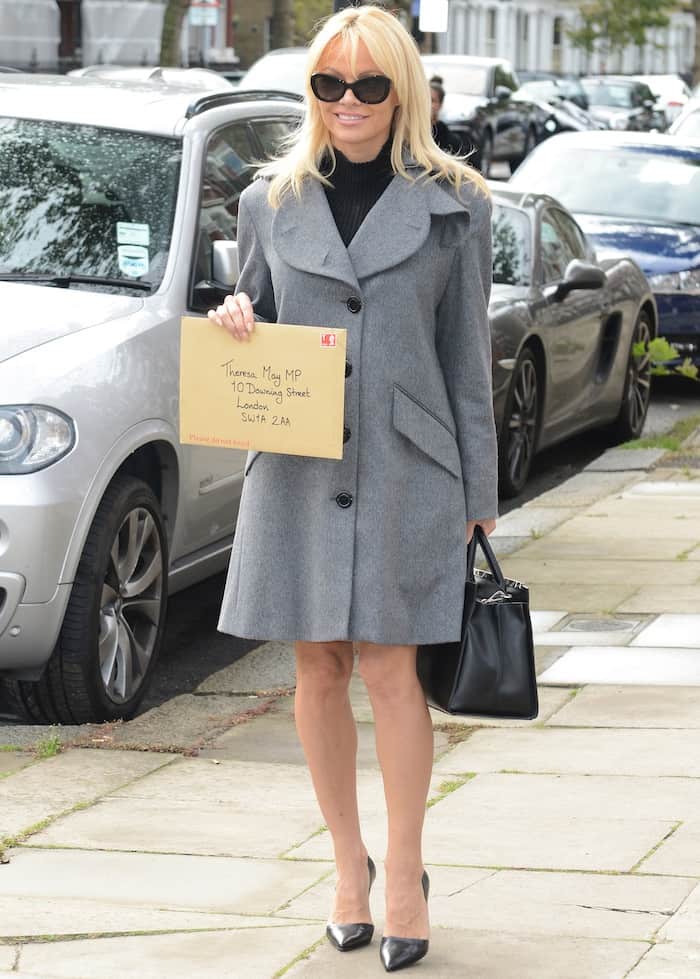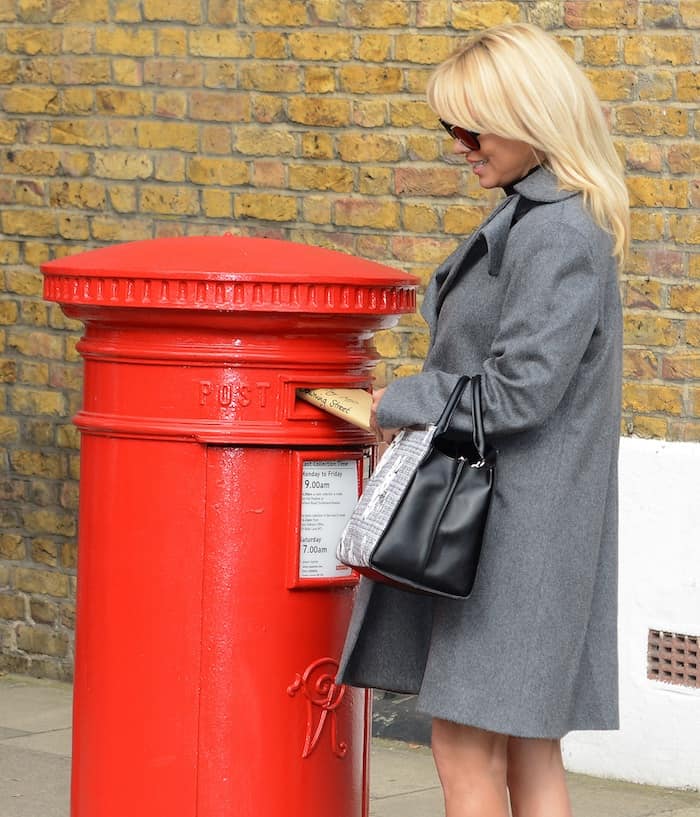 Pamela Anderson posts letter to Britain's Prime Minister Theresa May in a gray trench coat on October 12, 2016 in London.
The blonde beauty continued to hold signs promoting the same message in black d'orsay pumps. The actress kept her make up light and accessorized with a floral-printed handbag and dark sunglasses.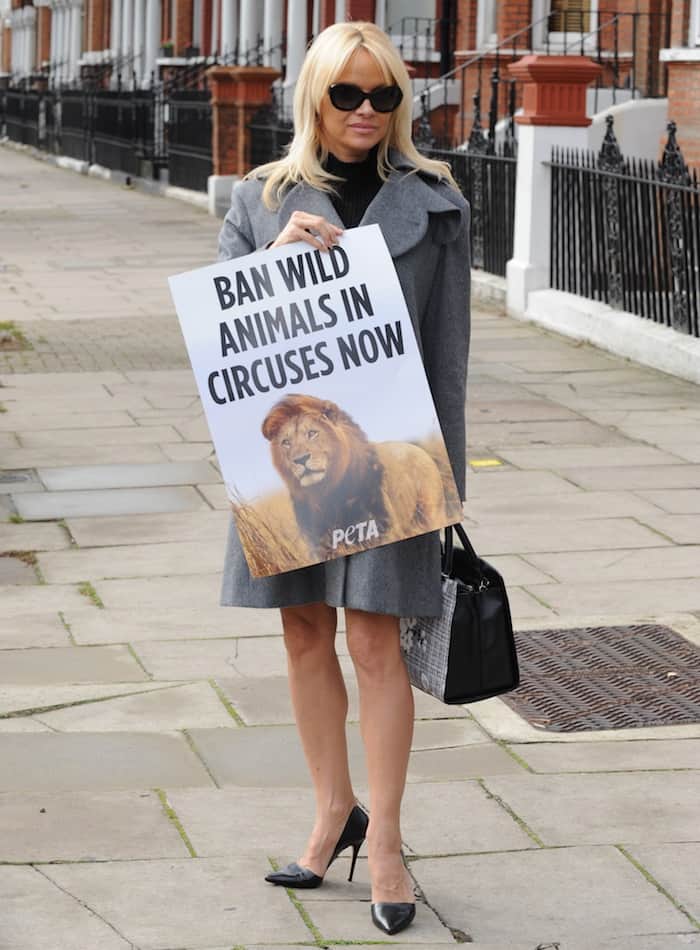 Pamela Anderson lobbies for PETA in black d'orsay pumps on October 12, 2016 in London.
We are unable to identify Pamela's exact pair of pumps. However, the "Myriam" pumps from Diane von Furstenberg are very similar and available for purchase at Nordstrom.
Diane von Furstenberg "Myriam" d'Orsay Pump, $348 at Nordstrom
Credit: Howard Jones/WENN