Paris Hilton has earned herself quite a reputation for putting her fans before herself. Recently, she even missed her flight after taking too many photos with fans at the airport. Paris doesn't seem to regret any of it as she went back to her usual antics during the Milan Fashion Week in Italy.
The 35-year-old heiress was spotted shopping at Philipp Plein in Milan before spending a generous amount of time with fans waiting outside the store.
Paris Hilton spotted at the Milan Fashion Week Spring/Summer 2017 in Italy on September 21, 2016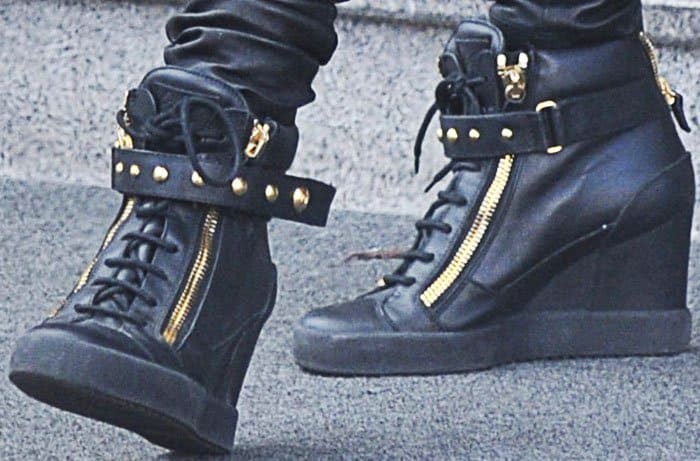 Paris shops around Milan in the Giuseppe Zanotti "Lorenz" wedge sneakers
Paris wore the Splendid long fitted layering tank top in black with a pair of leather pants and jacket. The socialite accessorized her look with a fringed statement necklace, a pair of Chanel "Shield" sunglasses, a Gucci leather newsboy cap, and a pair of Giuseppe Zanotti "Lorenz" wedge sandals.
We're still getting a bit of Paris' tendency to go over-the-top with the accessories, but overall the look is an improvement.
Paris steps out in Milan in an all-black ensemble
Paris didn't seem to pick up anything from the store after looking around. The 35-year-old was set to walk at the Philipp Plein fashion show later that day.
With her fans swarming around her, Paris could be heard saying that she "could not miss the fitting." Luckily for her, the show turned out well.
Grab Paris' Giuseppe Zanotti 'Lorenz' wedge sneakers at Shopbop.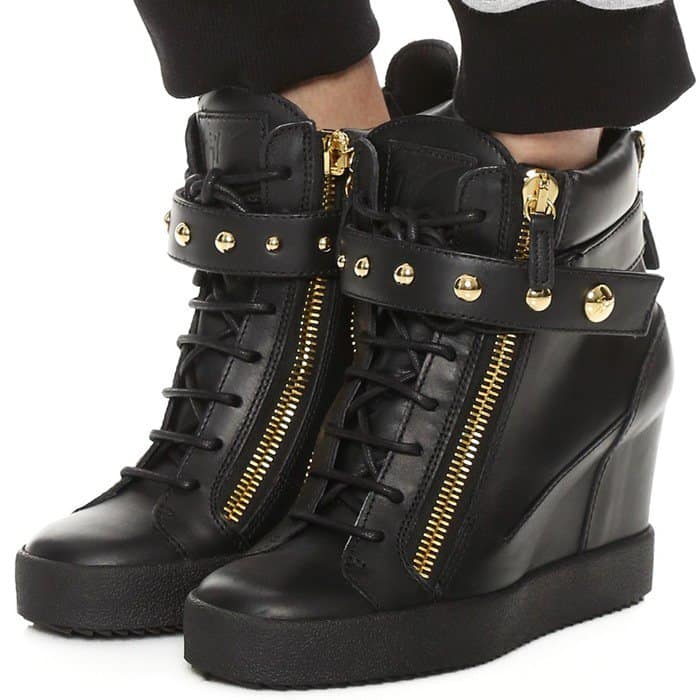 Giuseppe Zanotti "Lorenz" Wedge Sneakers, $950 at Shopbop
Credit: WENN