We can't believe it's been two seasons since main man McDreamy (played by Patrick Dempsey) was killed off on "Grey's Anatomy."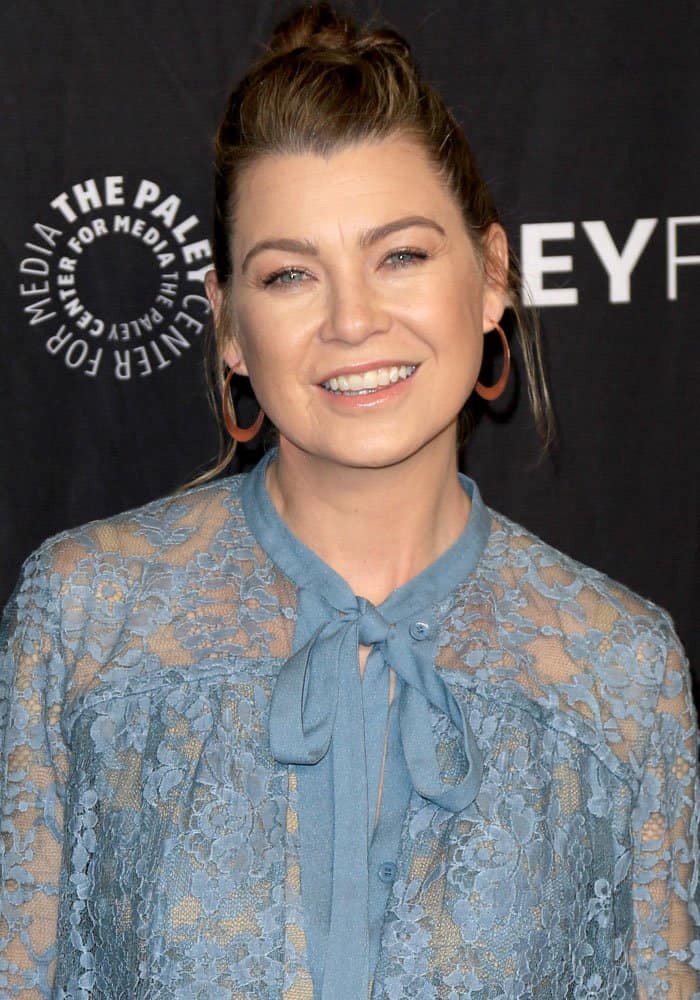 Ellen Pompeo attending the Paley Center for Media's 34th PaleyFest Los Angeles screening of "Grey's Anatomy" at the Dolby Theatre in Hollywood on March 19, 2017
However, the show is still going on. Ellen Pompeo, who plays Meredith Grey, recently found herself standing in front of many loyal fans who have remained by the cast's side throughout the show's 13 runs.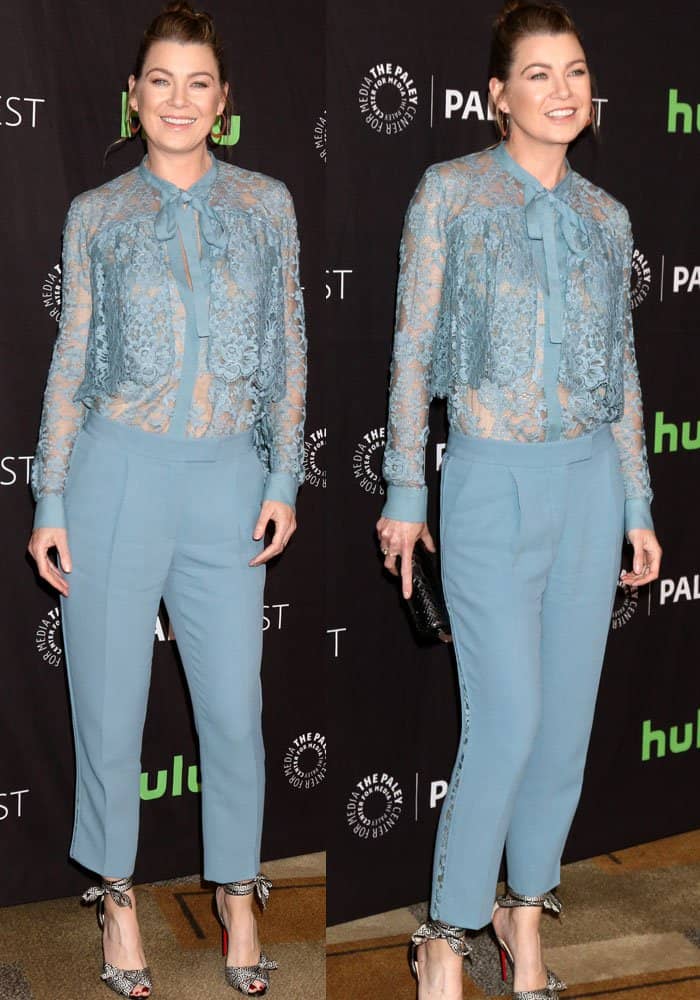 Ellen Pompeo steps out in a lace jumpsuit by Elie Saab
Ellen met with "Grey's Anatomy" fans as the show was screened at the 34th PaleyFest in Los Angeles. To no one's surprise, the reception was pretty hot.
We were quite surprised to find out that Ellen was wearing an Elie Saab jumpsuit. The brand has been known for pulling off breathtaking red carpet looks — especially when lace is involved — but this particular outfit just fell flat.
The dusty blue shade did nothing for Ellen's complexion, and even a bold red lip couldn't save this look.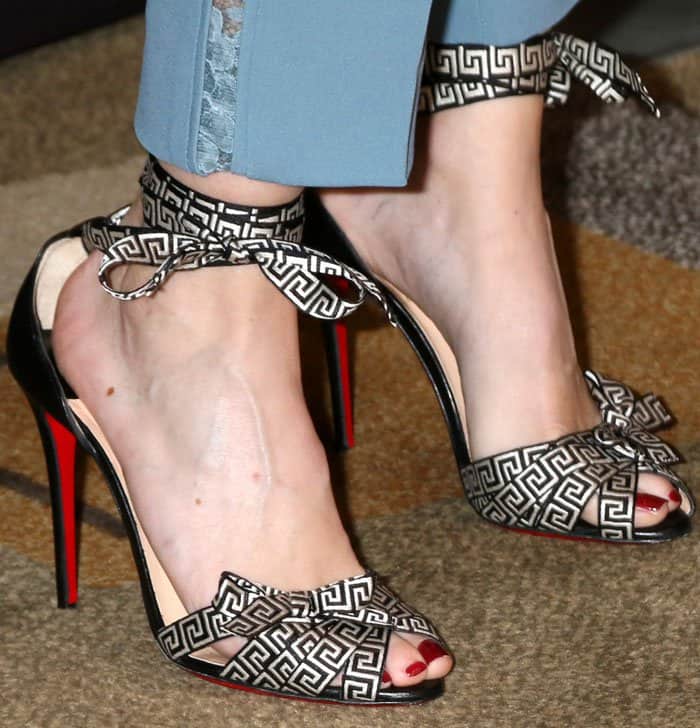 Ellen Pompeo displayed her hot pedicured toes
While we love the Christian Louboutin "Christeriva" sandals that we've also spotted on Camilla Belle, we don't particularly adore them with this look.
The clash of the geometric patterns with romantic lace just isn't working for us. And, don't get us started with those hoop earrings.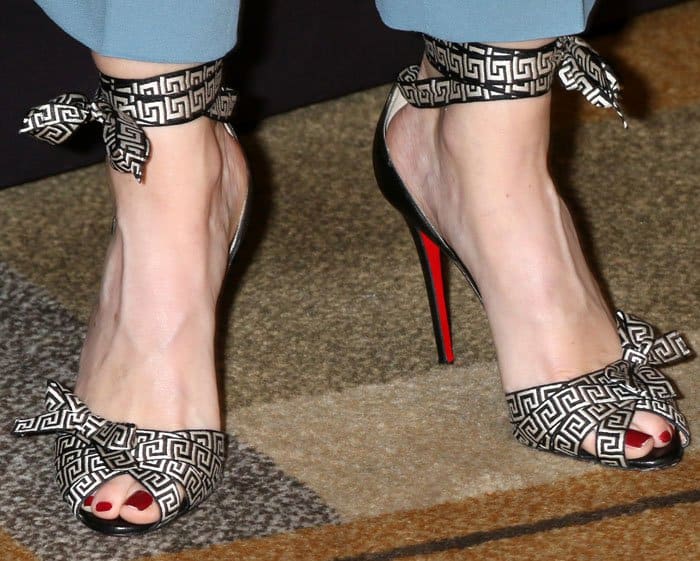 Ellen Pompeo's sexy feet in grosgrain Christeriva sandals
Unsettling outfit aside, we are rejoicing over the show's season 14 renewal. Ellen declined to give a guess as to how many seasons the show will still have. Personally, since the hit medical show "ER" took a bow after its 15th season, we're gunning for at least 16 on this one.
Ellen Pompeo and Patrick Dempsey from ABC's hit show Grey's Anatomy featured as the faces of the clothing store New York and Company in October 2006
During the interview, Ellen was careful not to give out show spoilers. The actress talked about how Meredith will try to get back up after losing a loved one — a storyline she felt was relatable to people from all walks of life.
Christeriva 100 Bow-Embellished Grosgrain and Suede Sandals, $875 – $975 at Nordstrom and Saks
Credit: Guillermo Proano / Nicky Nelson / WENN