The peasant top is back! Fashion trends really go through a cycle. What's big today will fall out of favor with fashionistas soon enough, but can be expected to make a comeback within the decade.
A few days ago, Taylor Swift wore her modern peasant top to the Capital FM Summertime Ball. The singer paired her lace-trimmed peasant blouse with tailored shorts.
Kourtney Kardashian rocks Gold Hawk's embroidered floral peasant blouse
A few days ago, Kourtney Kardashian decided that her embroidered Gold Hawk blouse needed the luxe treatment.
The reality TV star steered away from the boho look that peasant tops have become associated with. Instead, she decided to pair her top with a pencil skirt with oriental embroidery.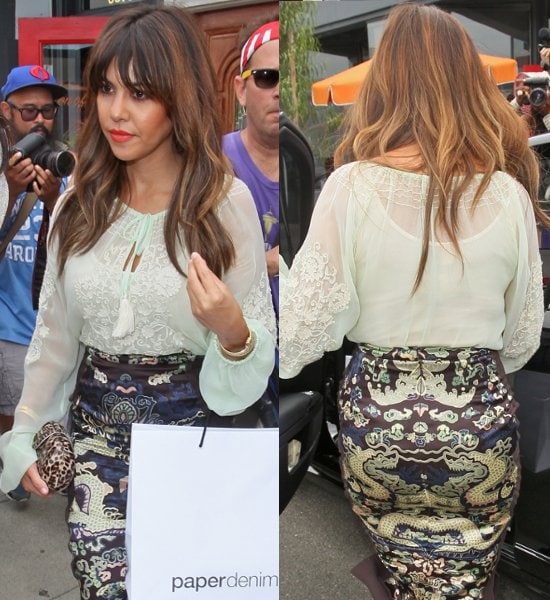 Kourtney Kardashian attends the Paper Denim & Cloth and Baby2Baby Luncheon at Son Of A Gun on June 11, 2013, in Los Angeles, California
Do you want to ride this trend? It should be easy. Because they make for easy-breezy summer dressing, stores always seem to stock up on peasant blouses even when they're not on-trend.
They can be worn with shorts like how Taylor wears them, with denim pants, and as Kourtney showed us, pencil skirts as well.
All Roads Embroidery Double V Tunic, $89.95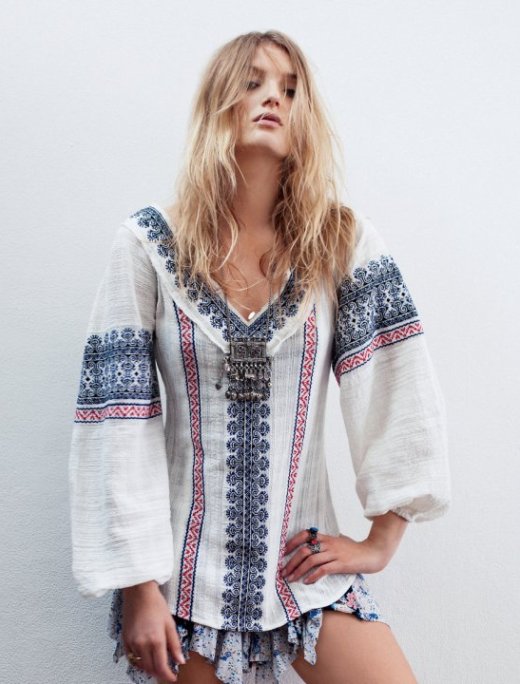 Twelfth St. by Cynthia Vincent Crochet Peasant Top, $259
Free People New Romantics Feeling Giddy Top, $89.95
Velvet Women's Embroidered Top, $130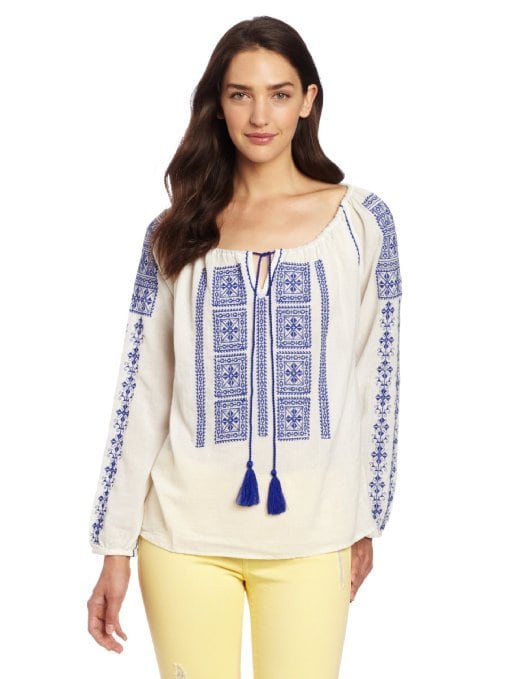 Velvet Embroidered Peasant Top, $130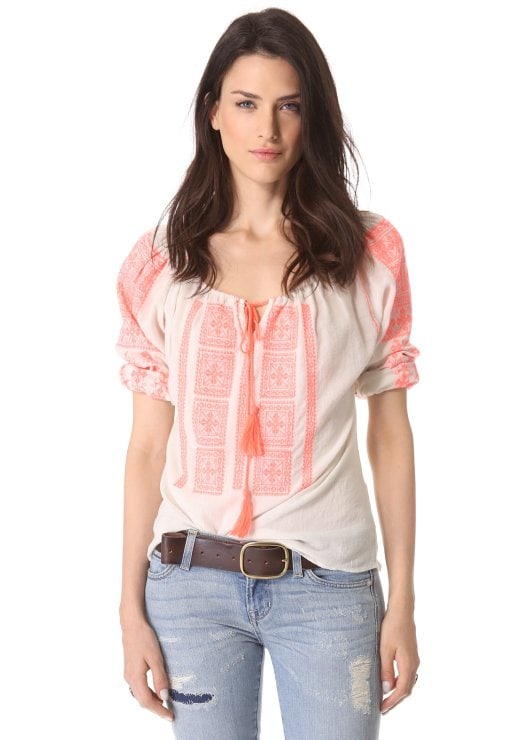 Credit: Michael Wright / WENN