Lady Gaga has been very busy promoting her album, "Artpop", across Europe during the past months. And while attending various events, the Mother Monster has been turning a lot of heads with her bizarre outfit choices.
Recently, we saw Gaga in a Mona Lisa–inspired look while out in London. Just two days later, she was spotted wearing yet another artist-inspired number.
Lady Gaga's Picasso-themed look styled with matching makeup
This time, she surprised with a Picasso-themed look styled with matching makeup!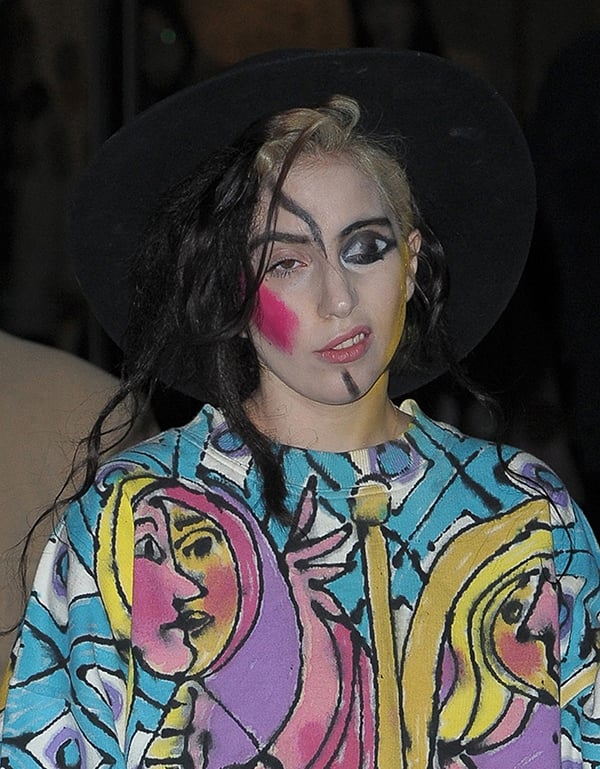 Lady Gaga wearing a Picasso-inspired outfit outside her hotel in London on December 6, 2013
The superstar finished her rather strangely colorful look with a pair of bright yellow loafers, which look like they could be from one of Marni's previous footwear collections.
Lady Gaga's bright yellow loafers
Aside from the striking shade, they feature platforms, pointed toes, and fringe effect.
Lady Gaga styled her yellow shoes with black shoes and stockings
Later that day, Lady Gaga was spotted leaving her London hotel heading to Annabel's private member's club for a performance.
The "Applause" singer sported a sparkling sequined leotard, which made her look like a disco ball in pink. It even went up to the sides of her face!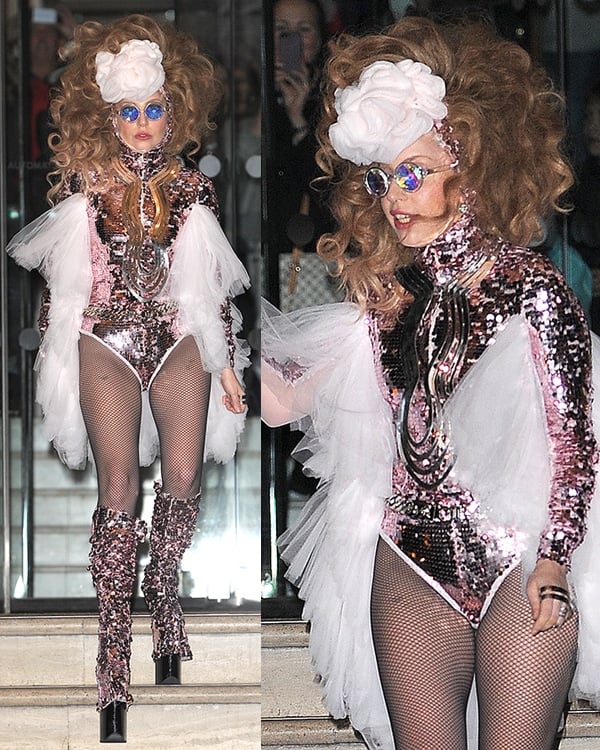 Lady Gaga wears a sparkling sequined leotard and a huge curled wig in chestnut
She also wore a huge curled wig in chestnut with a large floral headpiece. As if her outfit isn't striking enough, Gaga amped up her look with a silver necklace and a pair of reflective glasses.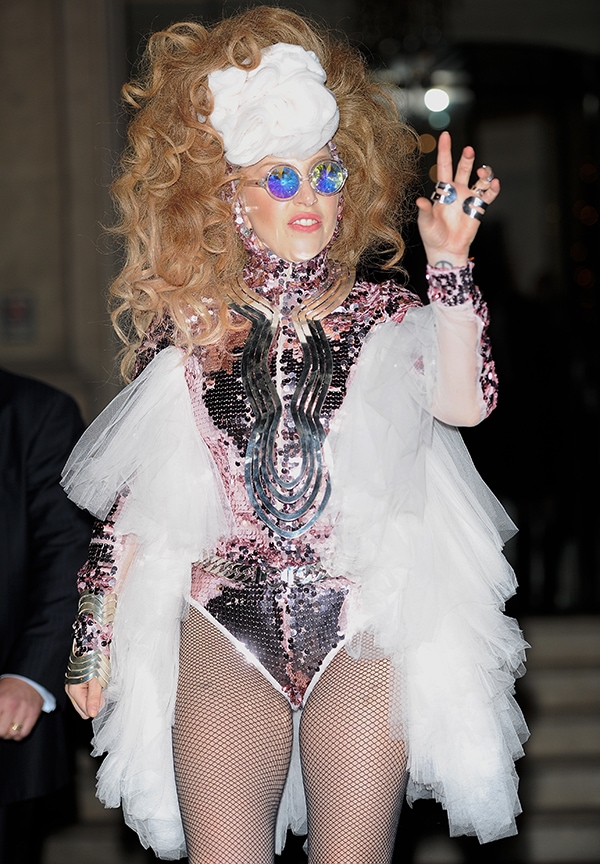 Lady Gaga leaving her hotel to perform an intimate gig at Annabel's in London on December 6, 2013
Gaga actually wore matching boots, too! But if you take a closer look, the boots only seem to have a sequined overlay. Not surprisingly, they feature towering heels and platforms.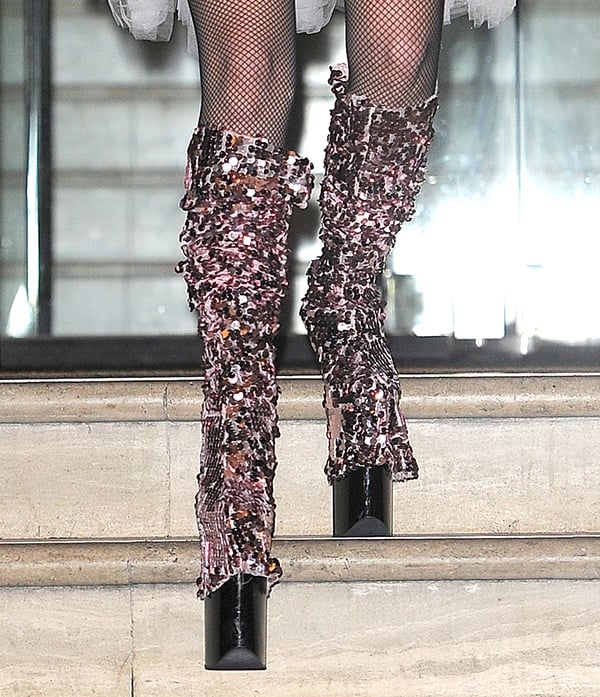 Lady Gaga in platform boots with a sequined overlay
Lady Gaga wearing towering sequined boots
Which of the two outfits do you prefer? Please let us know by leaving a comment below!
Credit: Karl Piper / Zibi / Will Alexander/WENN