Britney Spears showed off her pierced belly button and wrapped her arms around boyfriend Charlie Ebersol while watching her sons' soccer game on Sunday morning in Calabasas, California.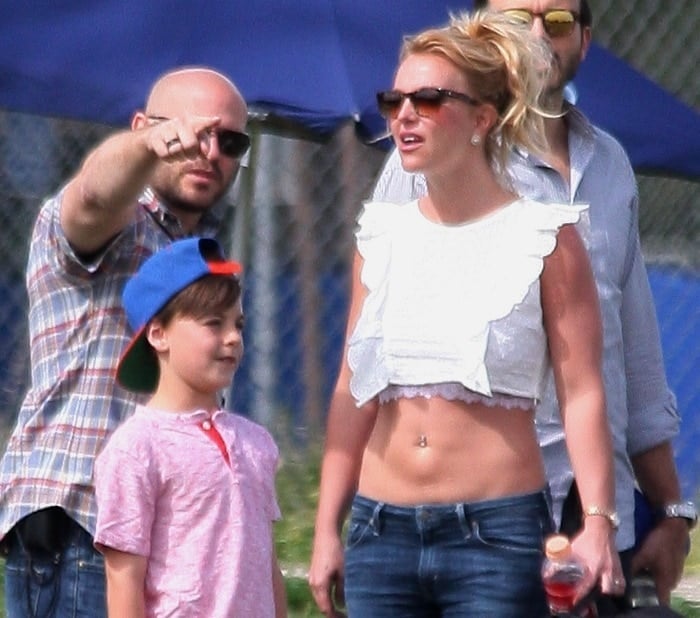 Britney Spears' stunning belly piercing
The 33-year-old American singer and actress, who has been dating television director Charlie Ebersol since late last year, flaunted her toned stomach in a frilly white crop top.
Britney Spears showed off her abs in a white crop top and blue jeans
Best known as the co-founder of The Company, executive producer of USA Network's NFL Characters Unite, and co-producer of The Profit on CNBC, Charlie Ebersol was born in 1983 and has a net worth of $5 million.
Charlie Ebersol has a net worth of $5 million
Britney paired the sexy top with fitted dark wash ankle cuffed jeans and a pair of beige wedge sandals. The unflattering outfit was completed with a pair of large brown sunglasses.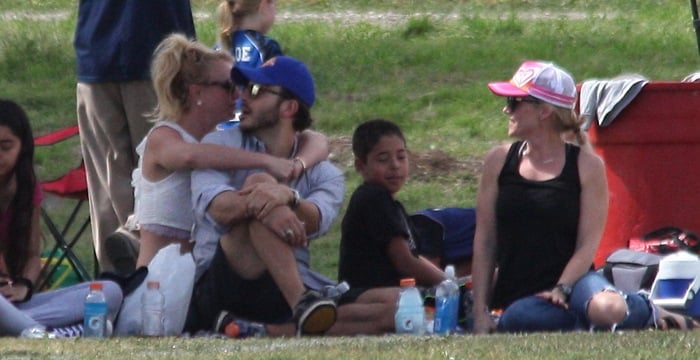 Britney Spears spent a romantic day out holding hands and cuddling up with her boyfriend, Charlie Ebersol, as they watched her sons play soccer in Los Angeles on March 15, 2015
According to the Twittersphere, Britney's fans are worried that she looked rather desperate in these pictures. Do you think her relationship with Charlie Ebersol will last?
While we have not been able to identify her wedge heels, you can find amazing alternatives at ShoeDazzle from $9.99.
Rayleen Cork Wedges, $9.99 at ShoeDazzle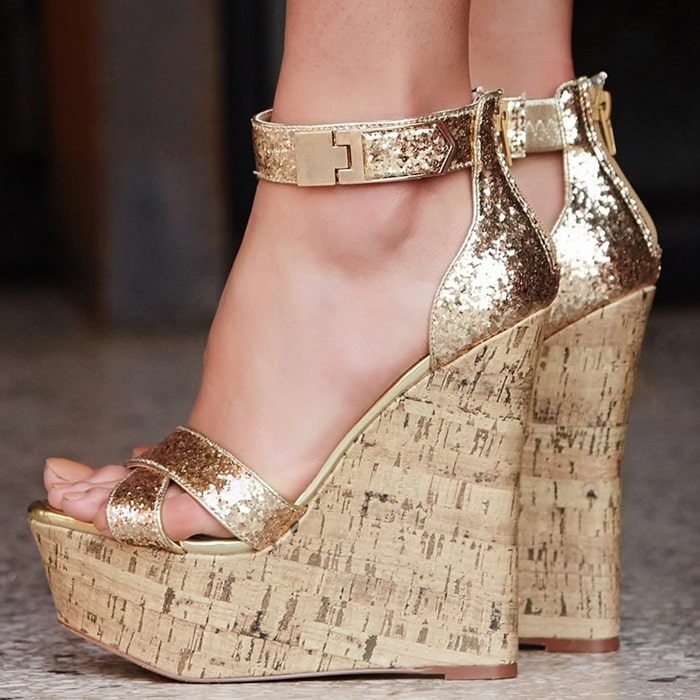 Credit: WENN / JP8