Britain's current IT girl, Pippa Middleton, was spotted doing matchy-matchy while out and about in London last week.
She had on a red shoulder and matching red flats to go with her casual shirt and jeans look. Check out Pippa below then tell me what you think of the outfit and French Sole Pirouette red nubuck flats:
Pippa Middleton wears French Connection Nebraska stretch skinny jeans in London on September 16, 2011
Well, what can you say about her matching red accessories? Normally I'd say it's such an old fashioned way of dressing, but you have to admit, the red really pops; it looks wonderful against all that grey.
Speaking of which, what do you think of that red bag? Can you appreciate the structured shape? Or are you more drawn to the red color?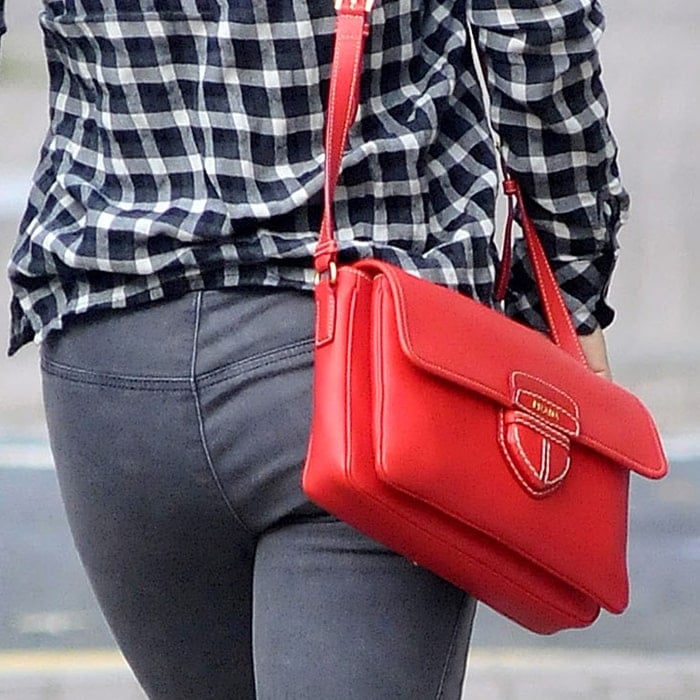 Pippa Middleton shows off her red Prada crossbody bag
That's actually a Prada – the messenger or what others may call a crossbody. If you like its classic shape, then here's your chance to grab it in black at Bergdorf Goodman: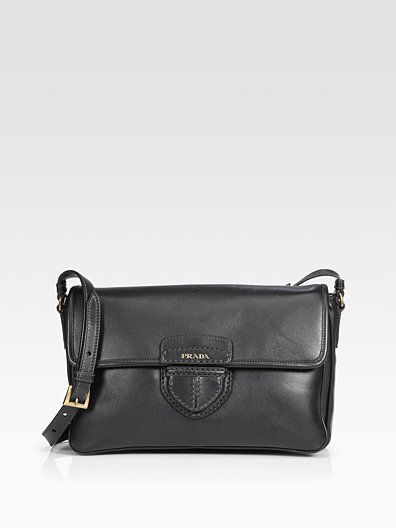 Prada Pattina Messenger in Black, $1,650
I'm sorry, the red version is a little hard to find right now. But if you don't mind grabbing it in an equally poppy blue, there's a smaller one available at Saks Fifth Avenue:
Prada Saffiano Crossbody in Blue, $1595
Credit: WENN